Bike Production Pte Ltd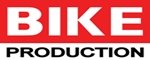 Situated in Serangoon Road, Bike Production offers a variety of services of a wide range such as supplying new/used motorcycles at a low competitive prices, accident claims, repairs and towing services, bike scrap etc.
The highlights are:
•New Class 2 motorcycles Interest rates from 3.5% P.A.
•Used Class 2 motorcycles reloan Interest rates from 4.75% P.A.
Located at 610 Serangoon Road S(218216) , the opening hours are (Mon-Sat) 10am-7pm.
Rd 2, 22 Sep 2021
COE Bidding of Motorcycles