2024 Triumph Speed 400: Distilled Excellence in Modern Classic Motorcycling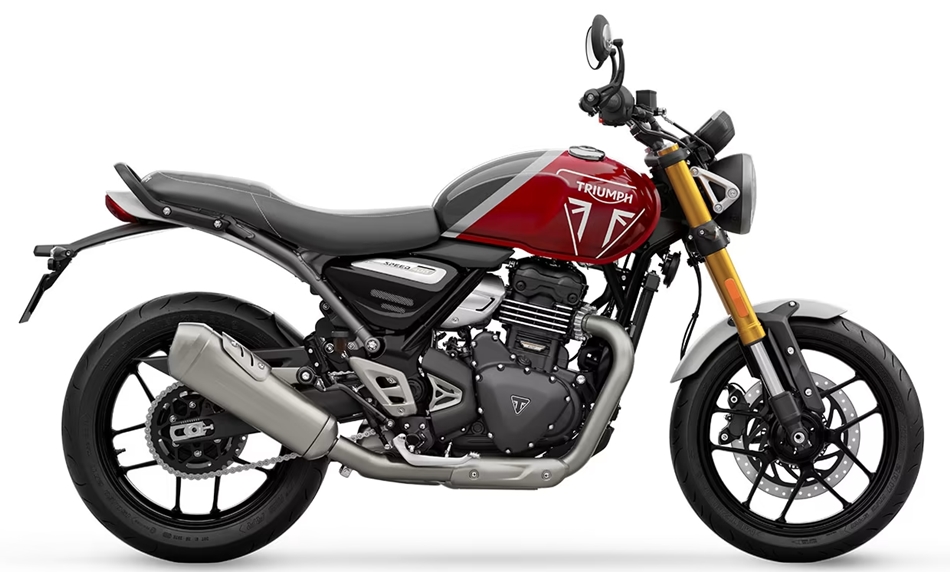 For motorcycle enthusiasts and riders seeking a blend of timeless style, exhilarating performance, and premium quality, Triumph has unveiled its latest masterpiece - the 2024 Triumph Speed 400.
This new addition to the Speed family brings the unmistakable Modern Classic roadster design, carefully crafted to resonate with a new generation of Triumph riders. Available from January 2024, the Speed 400 marks Triumph's entrance into the 400cc range, catering to class 2A riders in Singapore, making it an enticing option for streetbike enthusiasts.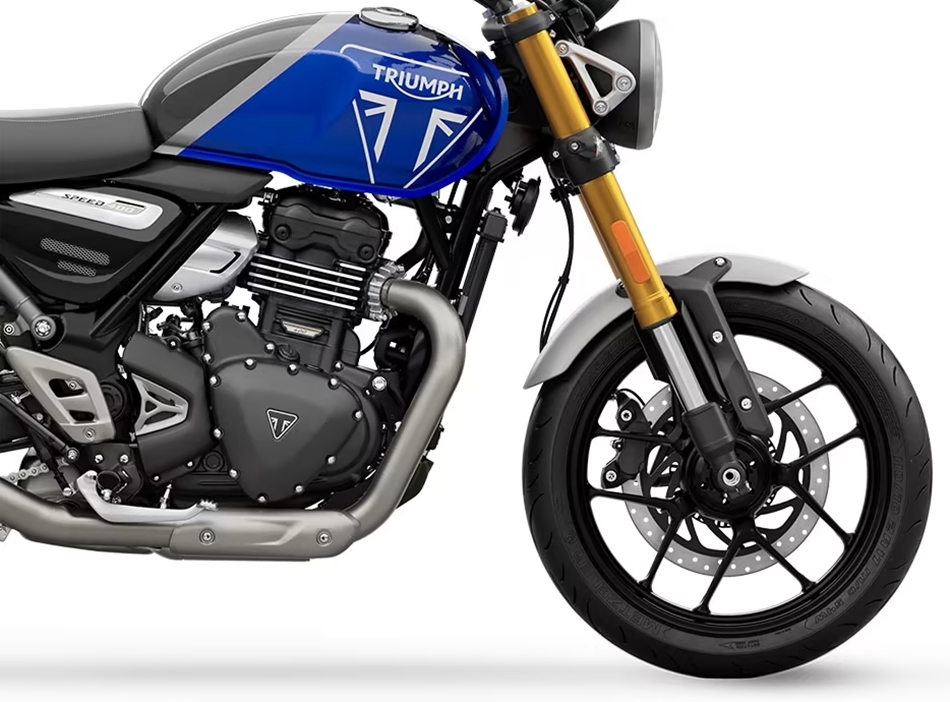 Iconic Style with a Contemporary Twist
The Triumph Speed 400 embraces a timeless silhouette that effortlessly exudes elegance and authenticity. Stripped-back custom styling and an immaculate finish set a new standard within its class.
With a peerless bloodline, the Speed 400 inherits the distinct character and charisma that Triumph motorcycles are renowned for. It is a future legend, destined to leave a lasting mark in motorcycling.
Agile Handling, Thrilling Performance
At the heart of the Triumph Speed 400 lies a brand-new, fuel-injected, 398cc single-cylinder engine that marries modern classic style with cutting-edge engineering. Delivering a class-leading 39 HP and 28 LB-FT of peak torque, this powerplant emits an evocative and distinctive exhaust note, accentuating the exhilarating riding experience.
The engine's engineering brilliance includes a four-valve, DOHC cylinder head and a perfectly balanced crankshaft, ensuring low-speed drivability and a free-revving yet tractable performance.
The lightweight and compact engine, combined with the motorcycle's dedicated chassis and high-quality suspension, contribute to the Speed 400's agile and confidence-inspiring handling.
Riders of all abilities can effortlessly harness its dynamic performance, making each ride an adventure filled with pure joy.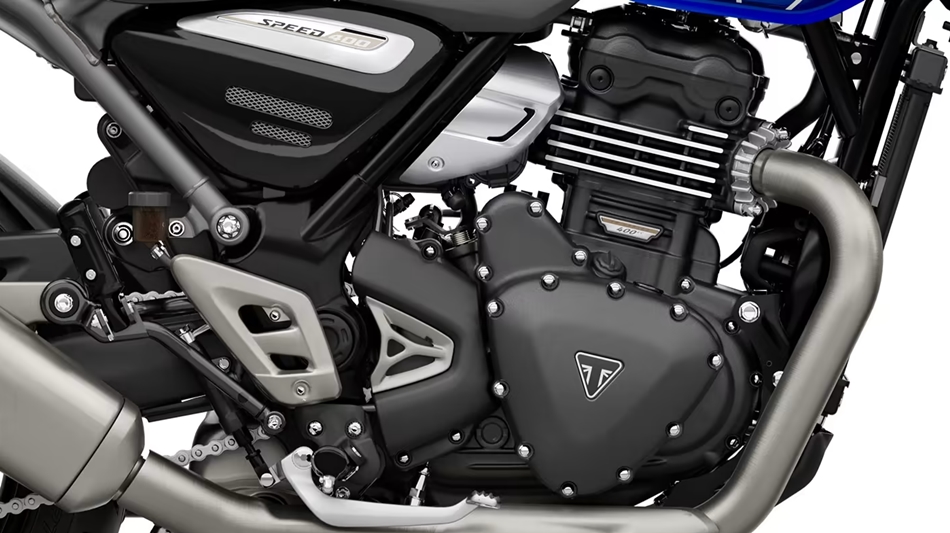 Craftsmanship and Attention to Detail
Triumph motorcycles are renowned for their exceptional finish and attention to detail, and the Speed 400 is no exception.
From the trademark black powder-coated engine casings to the flawless paint finish, this motorcycle proudly wears the emblem of quality synonymous with Triumph's Modern Classic lineup. Designed in Hinckley, UK, the Speed 400 perfectly blends timeless design DNA with contemporary finesse, embodying the best of both worlds.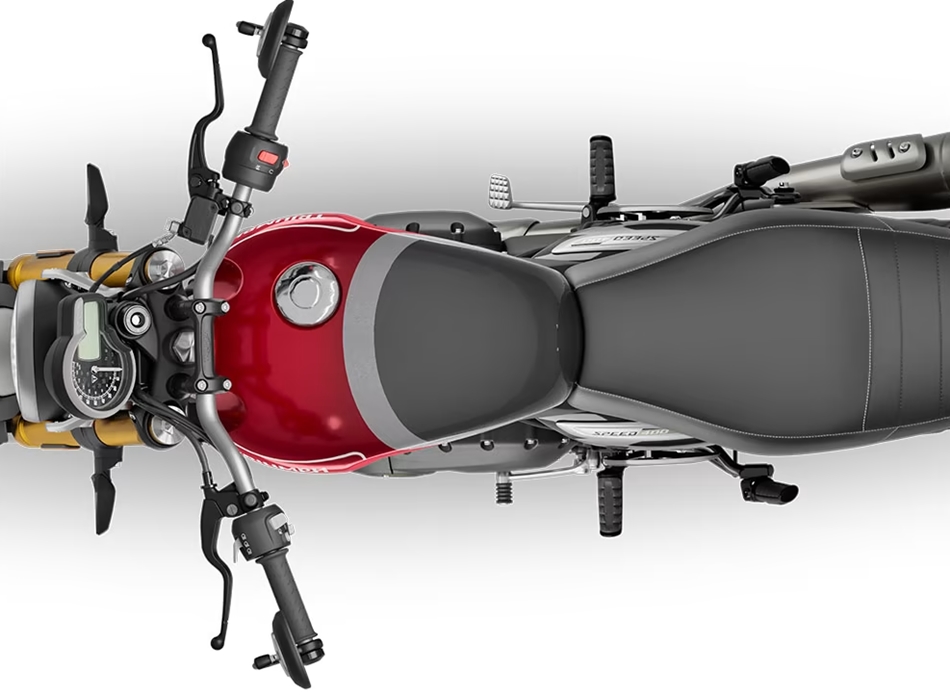 Modern Rider Technology for an Enhanced Riding Experience
Equipped with cutting-edge rider technology, the Speed 400 ensures an optimal and enjoyable riding experience. The torque-assist clutch reduces lever effort, providing comfort during stop-and-start riding, and reducing fatigue on longer journeys.
Moreover, it enhances performance and safety by preventing rear-wheel skip and locking.The motorcycle features Bosch engine management, offering consistent and intuitive throttle response through ride-by-wire technology.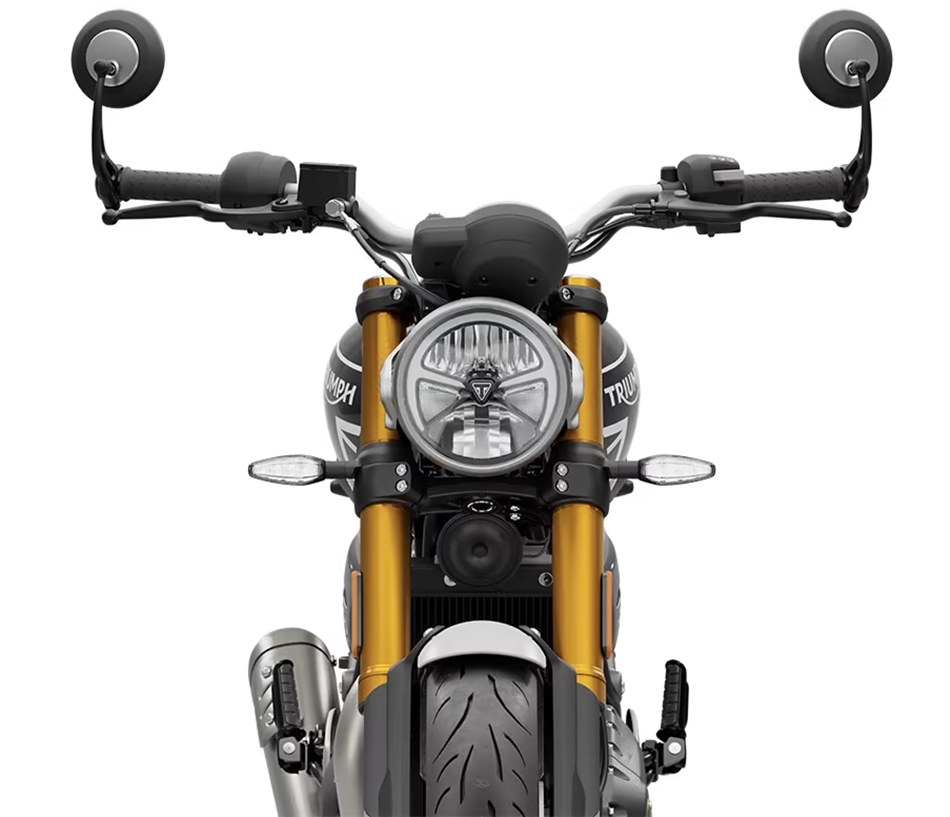 With ABS and switchable traction control, riders can confidently maneuver on various terrains, tailoring the motorcycle's performance to their preferences.
The Speed 400's lighting package, including LED headlights and indicators, enhances visibility for improved rider vision and safety. The dual-format instruments, with a prominent gear position indicator, ensure riders have crucial information at their fingertips in all lighting conditions.
Additionally, the motorcycle is equipped with a USB-C charging socket for on-the-move device charging and is pre-enabled for accessory fit heated grips.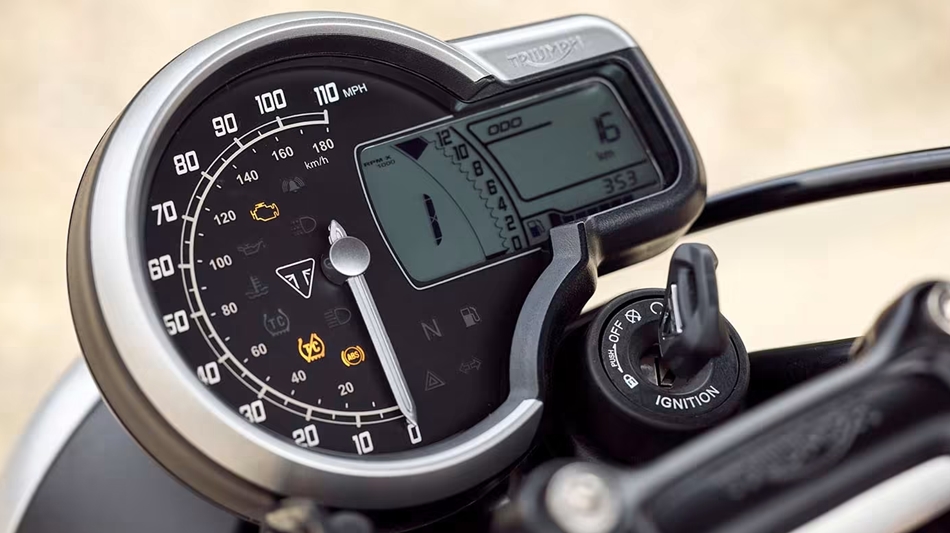 High-Specification Parts for Unparalleled Performance
The Speed 400 is equipped with high-spec, top-brand parts that contribute to exceptional riding enjoyment and safety. Bosch ABS technology complements the twin-piston radial brakes with braided lines, providing superb lever feel and assured stopping power.
The lightweight ten-spoke cast aluminum wheels with premium brand tires and adjustable front and rear suspension guarantee easy and agile handling, further enhancing rider confidence.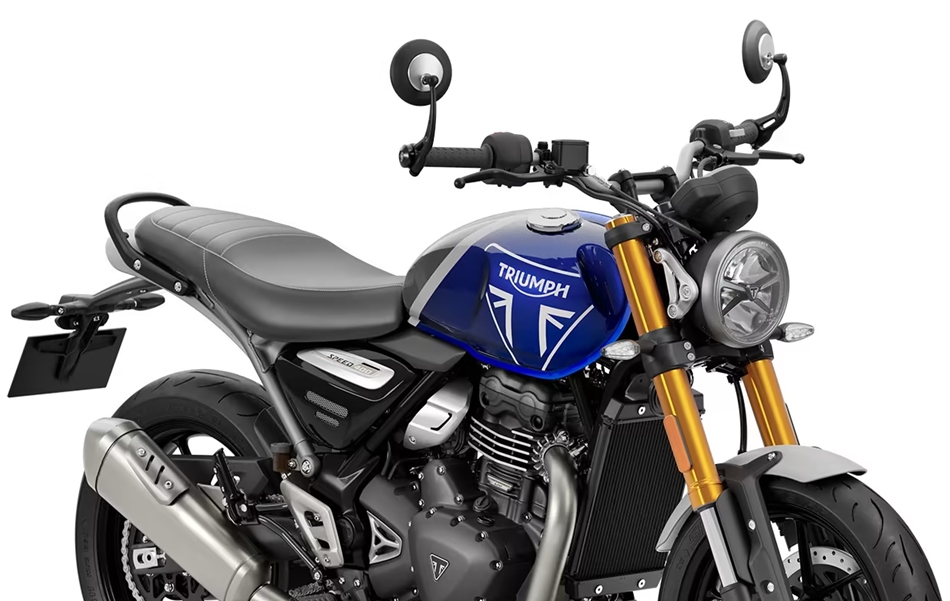 In summary, the 2024 Triumph Speed 400 is a masterpiece in the world of modern classic motorcycling. Designed with precision, the motorcycle's timeless style, agile handling, and characterful performance capture the essence of Triumph's heritage while embracing the demands of contemporary riders.
Whether you're a seasoned motorcyclist or a newcomer to two-wheeled adventures, the Speed 400 promises an unrivaled riding experience that brings out the true joy of motorcycling. Triumph's commitment to excellence shines through every detail of this remarkable machine, making it an irresistible choice for riders seeking a class-leading, sub-500cc motorcycle.
[For more adventurous riders seeking a scrambler variant in the same class, check out our article on the Triumph Scrambler 400 X: Where Style Meets Adventure.]