Honda NC750XA
| | |
| --- | --- |
| Brand | Honda |
| Model | Honda NC750XA |
| Engine Capacity | 745cc |
| Class | 2 |
| Type of Vehicle | Sport Tourers |
| Condition | Brand New |
Brand New In Stock Honda NC750XA For Sale!
Throttle By Wire And An Extra 4 Peak Horsepower: 58 Hp With 51 TQ.
Shorter First Three Gear Ratios For Sportier Feel, Plus An Extra 600Rpm To The Redline.
Slipper Clutch Reduces Lever Load 20%, Manages Rear Wheel On Down Changes.
Euro5 Compliant, With 67 Mpg Possible (28.3Km/L Wmtc Mode).
Sharper, More Aggressively Minimal Styling.
Led Headlight/Taillight, Indicators And Lcd Display.
Recently Updated Screen Improves Wind And Weather Protection.
Large 23L Storage Space Now Holds An Adventure-style Full-face Helmet.
ꜱᴇʟʟɪɴɢ ᴘʀɪᴄᴇ: $19,Xxx
We Have A Lot Brands And Models To Choose From!
Class 2B / 2A / 2 Pre-owned & New Motorcycles
Enquire Today!
Ah Heng
Hp: 82981436
Ivan
Hp: 88242508
Ah Sam
Hp: 97411171
We Offer The Best Deals In Town
Why Choose Us?
👉 High Trade In
👉 No Hidden Cost
👉 $0 Downpayment
👉 Up To 7 Years Loan
👉 Fast Loan Approval
We Are A One-stop Solution For All Of Your Motorcycles Needs!
✔️Sales Of New / Pre-owned Motorcycles
✔️Export / Scrapping Service
✔️Emergency Services
✔️Accident Claims
✔️Refinance Loan
✔️Insurance Renewal
Flexible Loan Option
Option 1 -
$0 Ride Away
$500 Deposit (After Loan Approved U Ride Ur Bike For Two My Office Will Call U Return Ur Deposit )
Submit 1 Guarantor For Loan Approved (Singaporean Or Pr )
Interest Rate 5% P.A
Admin Fee $6Xx
Option 2 -
$1000 Downpayment
Interest Rate 5%
1 Guarantor Needed (Singaporean Or Pr )
Admin $4Xx Fee
Welcome All Trade In
Visit Us Now
✅Warranty Provided
✅Visit/Contact Us Now.
✅Wide Selection Of Brand New/Used Bikes.
✅Flexible Loan Option
✅Low/0 Down Payment
✅Low Interest Rate
✅Fast Loan Approval
✅Fast Collection
✅Freebies
✅High Trade In
Bike Asia Motto (Next To Changi Caltex)
62 Changi Road
#01-02
S419713
Flexible Loan Option
Option 1 -
$0 Ride Away
$500 Deposit (After Loan Approved U Ride Ur Bike For Two My Office Will Call U Return Ur Deposit )
Submit 1 Guarantor For Loan Approved (Singaporean Or PR )
Interest Rate 5% P.A
Admin Fee $6Xx
Option 2 -
$1000 Downpayment
Interest Rate 5%
1 Guarantor Needed (Singaporean Or PR )
Admin $4Xx Fee
Welcome All Trade In
Visit Us Now
✅Warranty Provided
✅Visit/Contact Us Now.
✅Wide Selection Of Brand New/Used Bikes.
✅Flexible Loan Option
✅Low/0 Down Payment
✅Low Interest Rate
✅Fast Loan Approval
✅Fast Collection
✅Freebies
✅High Trade In
Bike Asia Motto (Next To Changi Caltex)
62 Changi Road
#01-02
S419713
Used Honda NC750XA for sale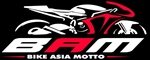 Rd 2, 22 Nov 2023
COE Bidding of Motorcycles