Auto Exchange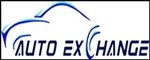 Auto Exchange Motto is a leading provider of comprehensive motorcycle services, offering a wide range of solutions for motorcycle enthusiasts and business owners alike. With a focus on quality, reliability, and affordability, they provide a one-stop service that covers everything from workshop repairs and maintenance to leasing and renting motorcycles, as well as selling new and used motorcycles.
Whether you're looking for a reliable and cost-effective way to maintain your motorcycle or need a long-term solution for your business, Auto Exchange Motto has got you covered. With a team of experienced technicians and mechanics, they are equipped to handle all types of motorcycle repairs, from basic tune-ups to complex engine overhauls.
In addition to their workshop services, Auto Exchange Motto also provides flexible leasing and rental options for motorcycles, making it easy for individuals and businesses to get the transportation they need without the hassle of ownership. And if you're in the market for a new or used motorcycle, they offer a wide selection of models to choose from, along with financing and insurance options to help you get on the road quickly and affordably.
With a commitment to customer satisfaction and a reputation for excellence in the industry, Auto Exchange Leasing Pte Ltd is the ultimate destination for all your motorcycle needs. So why wait? Visit them today and experience their top-notch services for yourself.
Rd 2, 22 Nov 2023
COE Bidding of Motorcycles