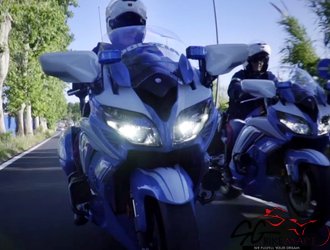 As announced by Yamaha Motor Europe; Polizia di Stato; Italian National Police have just selected Yamaha FJR1300 as their official patrolling motorcycle. A fleet of the 90 units will be launch as their new police motorcycles.  
Read More
---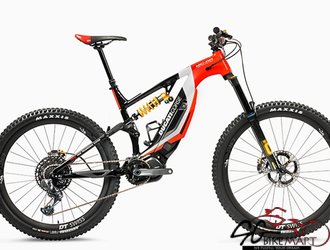 When the Italian motorcycle manufacturer builds, the "Red" end products usually appeal with a sexy aura that attracts your desire to own it.  It's like which sportbike rider doesn't wish to take ownership of a Ducati Panigale V4? The previous article on "The UK Motorcycle Manufacturer Triumph Is
Read More
---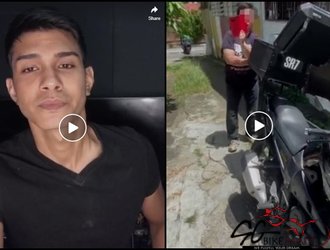 A few days back on the "Drama Parking Dispute Between Lady And Food Delivery Rider At Landed Property", the rider has just come out to confess on his social media that what happened on that day. Image Source Understanding from Mr Sham Rahman's point of view, indeed a lot of food delivery riders
Read More
---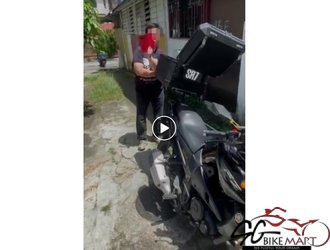 Life is already difficult in Singapore, especially as a food delivery rider when you need to deal with nasty customers. But this incident might be somehow different. This rider didn't meet any mean customer, but the customer's neighbour instead. Image Source
Read More
---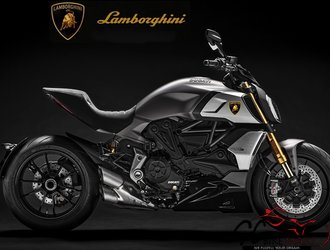 Might be a dream for most of us to own both a Lamborghini Supercar & Superbike. Here is something close!Image for illustration purpose only Ducati will be having a Lamborghini Edition for their Ducati Diavel 1260! Both the company brand Lamborghini & Ducati is under the Volkswagen Group. That ex
Read More
---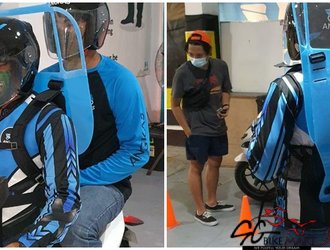 When COVID situation is here to stay, everyone and their businesses needs to think out of the box to survive this pandemic.Image Source Angkas, the Philippines ridesharing and delivery service company, has proposed a backpack-like transparent barrier for their motorcycle users a couple of weeks
Read More
---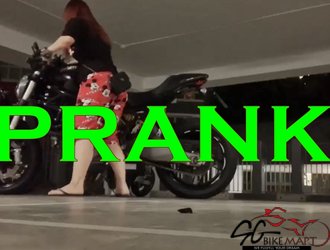 Admitted it guys, which biker don't wish to have his/her other half understand their passion for riding?  Well, this wily wife recently pulls a prank on her husband and surprise him with a gift that makes all of us envy. Upload on social media, Ms Vivian Tian, decides to buy a motorcycle cover whic
Read More
---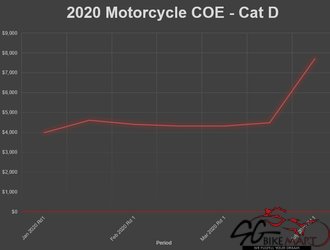 After the suspend of the COE bidding from April to June, the 1st round of COE bidding caught most of us off guard! This COE result will be disappointing news to those getting a new motorcycle. When least expected, especially Singapore's economy is forecast to shrink by 11.8 per cent in the second q
Read More
---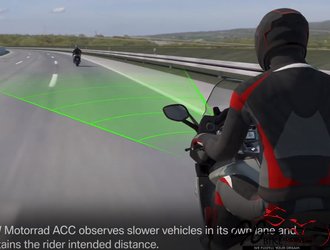 Those who go for long trip rides will know the super-duper useful function of cruise control. Be it a motorcycle or a car, this function is extremely convenient, especially going up North-south highway or touring to Thailand. 
Read More
---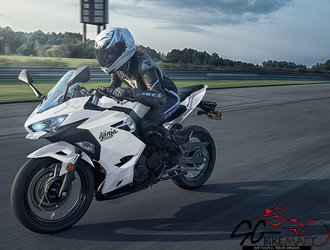 The first launch of the Kawasaki 400 was in 1989! In those days, the model known as Kawasaki ZX4R Ninja was one of the most powerful Class 2A motorcycles you will ever ride. Fast forward to recent years; the new Kawasaki Ninja 400 was reborn in 2018.  There will be a new paint scheme for the 202
Read More
---
Rd 2, 19 Jan 2022
COE Bidding of Motorcycles