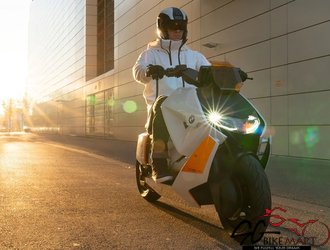 The race for electric mobility has never been as pressing as it has been in the last couple of years. Various manufacturers- big and small have been heavily investing in technology slated to be the future of mobility.From Tesla to the Taycan- there has been a flurry of electric vehicles rolling
Read More
---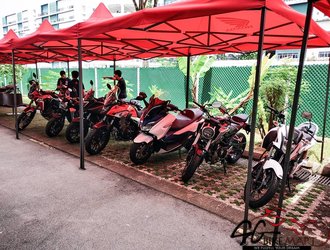 Attention all Honda Motorcycle Fans! Local honda motorcycle distributor Boon Siew Honda is having a Warehouse Clearance Sale! If you are looking to buy a new Honda motorcycle, this two-day event might be an excellent time to snap up a good deal.  The exclusive event of this warehouse sale is held
Read More
---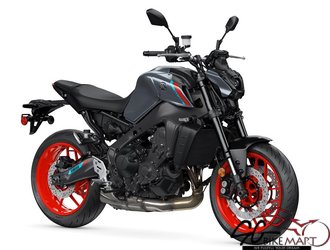 Yamaha has gone flat out not only with an upgrade to its screaming inline-three street-bike, but a comprehensive overhaul. Meet the 2021 Yamaha MT-09, that's not just powerful than its predecessor but smarter, lighter, and more efficient.  The transformation has been brought about by upgrading a
Read More
---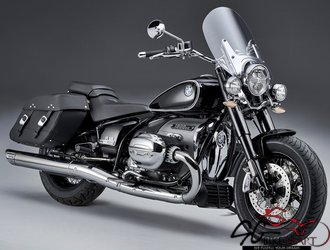 Just six months down the line since the BMW R18 made its debut, the Bavarian bike maker has elevated the heritage quotient on its first cruiser motorcycle with the launch of the BMW R18 Classic. Retaining the engine from the R18, the big boxer 1802cc twin imparts 91 hp and 157 Nm of propelling
Read More
---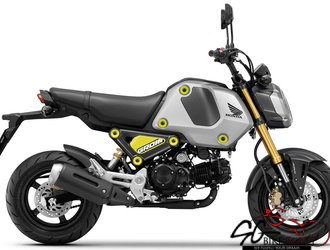 Honda's mini street trotter sees a host of upgrades for its 2021 avatar. The styling has undergone a complete overhaul but retains the silhouette that has been the hallmark of a motorcycle that has a cult following worldwide. 
Read More
---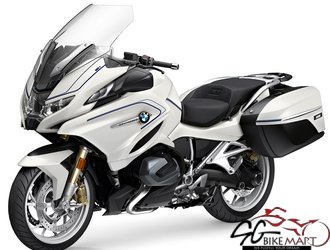 Updates on BMW's massive Reise-Tourer (RT) meaning Travel Tourer has been due since 2014 and finally, after a long does it get one- well, not update but an extensive overhaul. Meet the 2021 BMW R1250RT loaded with every possible tech you could imagine on a modern road-going motorcycle.The Euro5
Read More
---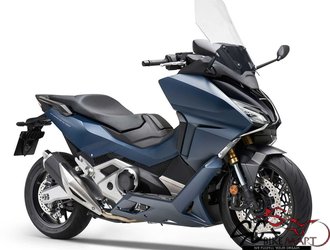 If your idea of grand touring is limited to big cruisers and goliath rivaling sports tourers- the 2021 Honda Forza 750 is here to smash that notion. It rather won't be out of place to say that the Forza 750 is a revamped Honda Integra with added tech at the helm.
Read More
---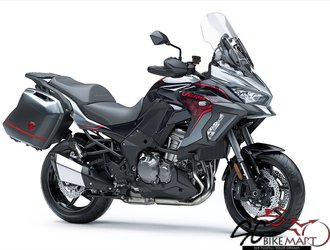 The Kawasaki Versys 1000 since inception, has arguably been one of the best- if not the best sports-touring motorcycles money can buy. Couch leveling comfort for both the rider and pillion, a refined inline-four motor, neutral handling, and a bunch of electronic aids- the Versys 1000 has been not
Read More
---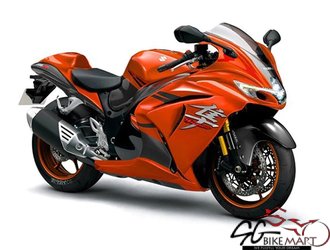 The Suzuki GSX1300R, or popularly known as the Hayabusa- stands tall as a legendary machine in the history of motorcycles. First launched in 1999, the 1299cc had enough grunt to propel it to a top speed of 317 kph, snatching the crown of being the world's fastest production motorcycle.How can on
Read More
---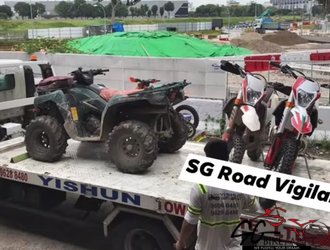 Image Source Despite strict enforcements and penalties for any traffic violations- unfortunately, there exists a select few who derive thrill risking their lives and others. A similar case has popped up where the LTA (Land Transport Authority) confiscated seven unregistered motorcycles and an ATV
Read More
---
Rd 2, 19 May 2022
COE Bidding of Motorcycles