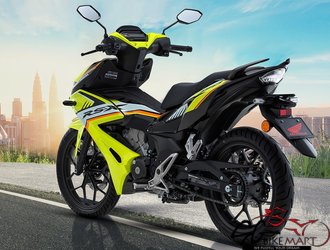 The Honda RS-X 150 is the latest offering from Boon Siew Singapore Honda that is sure to excite riders looking for a combination of sporty styling and superior performance.  This new motorcycle invokes its Super Sports essence with a perfect union of modern design and advanced features, delivering
Read More
---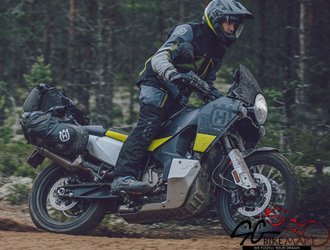 The Husqvarna Norden 901 is a top-of-the-line adventure touring motorcycle built to explore the world. With its smooth and torquey 889 cc parallel-twin engine, lightweight steel trellis frame, and premium high-performance off-road suspension, the Norden 901 is a machine that can handle anything. 
Read More
---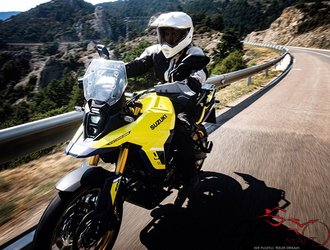 The new Suzuki V-Strom 800DE is built with adventure in mind and is designed to take you anywhere you want to go. The all-new 776cc DOHC parallel-twin engine is robust and reliable, providing smooth, controllable power from low RPMs and pleasant free-revving performance across the high end. 
Read More
---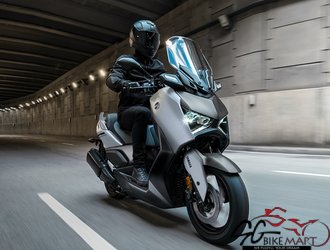 The 2023 Yamaha XMAX 300 is the ultimate sport scooter for riders looking for a combination of performance, style, and technology.  The XMAX is equipped with a liquid-cooled engine that perfectly balances fuel efficiency and performance, making it suitable for various riding conditions, whether it
Read More
---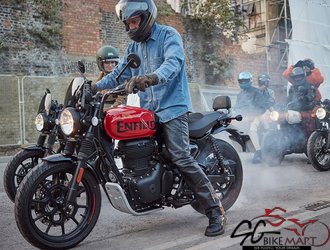 The 2023 Royal Enfield Hunter 350 is a motorcycle that combines style, power, and agility. The bike's ergonomics are designed with the rider in mind, with a revised rake angle and low centre of gravity, making it easy to manoeuvre through the streets.  The Hunter 350 also features an intuitive thr
Read More
---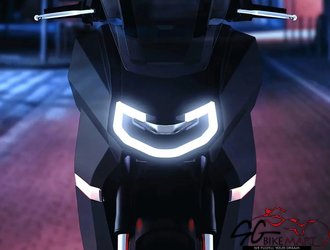 Singapore-based startup Scorpio Electric has recently raised US$6.75 million from various investors to manufacture the pre-production prototypes of its first electric motorcycle, the Scorpio Electric X1. The funds, which include US$5 million raised in January 2023 and an additional US$1.75 million
Read More
---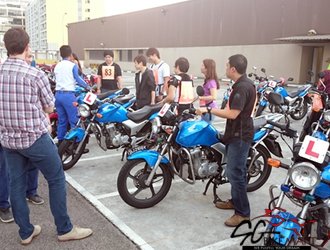 If you're looking to buy a new motorcycle in Singapore and have only a class 2B license, you have a lot of great options to choose from. Here are the top 12 recommended class 2b bikes for riders or newbies in Singapore based on the models available. Each motorcycle has unique advantages, so conside
Read More
---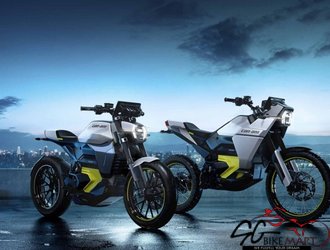 Can-Am, a brand known for its powerful and innovative motorcycles, has just announced the release of two all-electric models: the Can-Am Pulse and the Can-Am Origin. These bikes are set to revolutionize the world of motorcycling, offering a new level of performance and excitement for riders.
Read More
---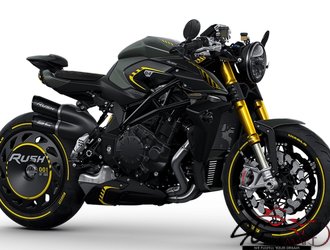 MV Agusta has once again raised the bar for performance motorcycles with the release of the 2023 Rush 1000. This hyper-naked bike is designed for heart-stopping, tarmac-burning take-offs and possesses the irreverent appeal of drag racing.  Its arrogant, untamed character offers unfiltered riding e
Read More
---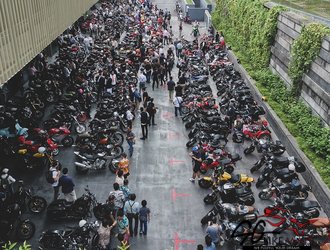 As of 5 January 2023, the 1st bidding exercise for the Certificate of Entitlement (COE) prices for Category D motorcycles in Singapore has dropped significantly, from $11,690 to $10,890. This $800 reduction will surely be welcomed news for those purchasing a motorcycle.
Read More
---
Rd 2, 18 Jan 2023
COE Bidding of Motorcycles