Win a trip to MotoGP Malaysia Grand Prix 2023!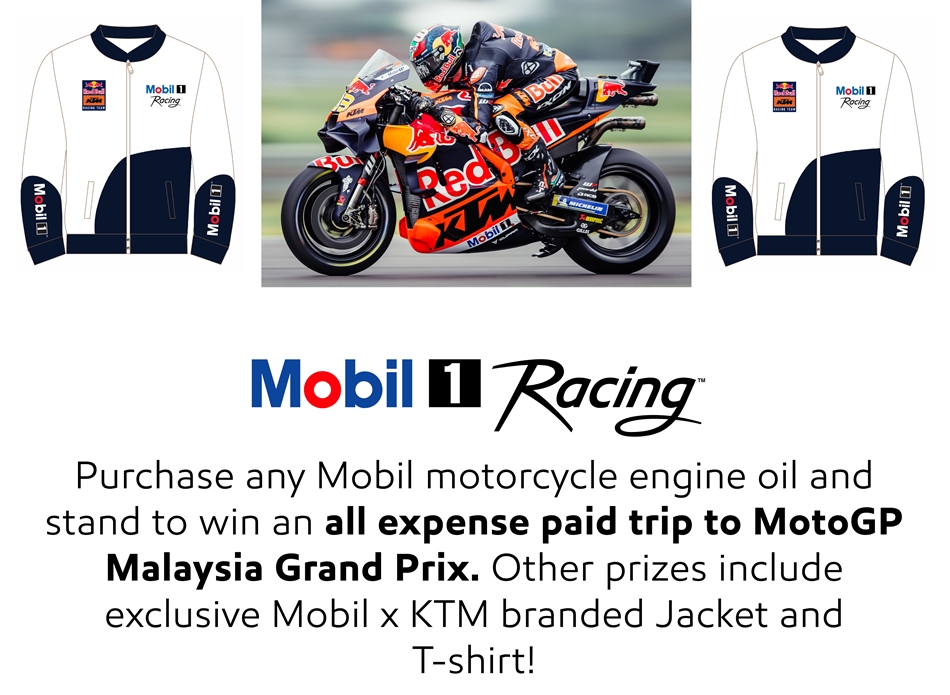 Race to the MotoGP Grand Prix. Brenntag and Mobil™ has launched a lucky draw campaign from September 15 to October 15, 2023, for its motorcycle engine oil products. Mobil™ engine oils are designed to protect engine operating under severe conditions, frequent starts and stops, wide operating temperature ranges and contamination.
The Lucky Draw is now available at reputable participating motorcycle workshops. Purchase eligible Mobil motorcycle engine oils will get a chance to win an all-expense paid trip to the MotoGP Malaysia Grand Prix in November 2023! Other attractive prizes to be won too. More details and the terms and conditions for this lucky draw are available here.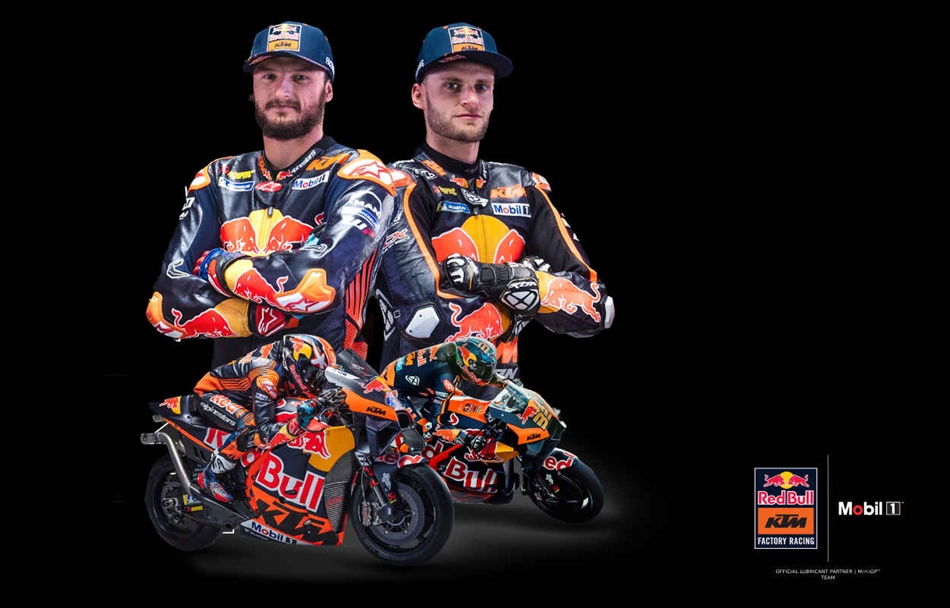 Early this year, Red Bull KTM Factory Racing has inked a multi-year deal with the Mobil 1™ brand for their MotoGP participation. The factory squad was classified as runner-up in the 2022 world championship Grand Prix series, while Mobil 1™ is recognised as a major global name and innovator when it comes to engine lubricants, synthetic grease, oil filters and transmission fluids. Mobil 1™ is part of the vast ExxonMobil corporation; the American specialists have over a century of experience developing petroleum solutions for all corners of society and include the demands of elite level motorsports in their remit.
Red Bull KTM Factory Racing will chase trophies, glory, and high targets for sustainability at the highest levels of competition thanks to this new beneficial and proactive partnership with ExxonMobil.
To learn where you can get the best Mobil™ products for your bike engine, click here to view the list of participating motorcycle workshops! Buy now and stand a chance to win the lucky draw! Good luck!