Unveiling the 2024 KTM 990 DUKE: A Streetbike Revolution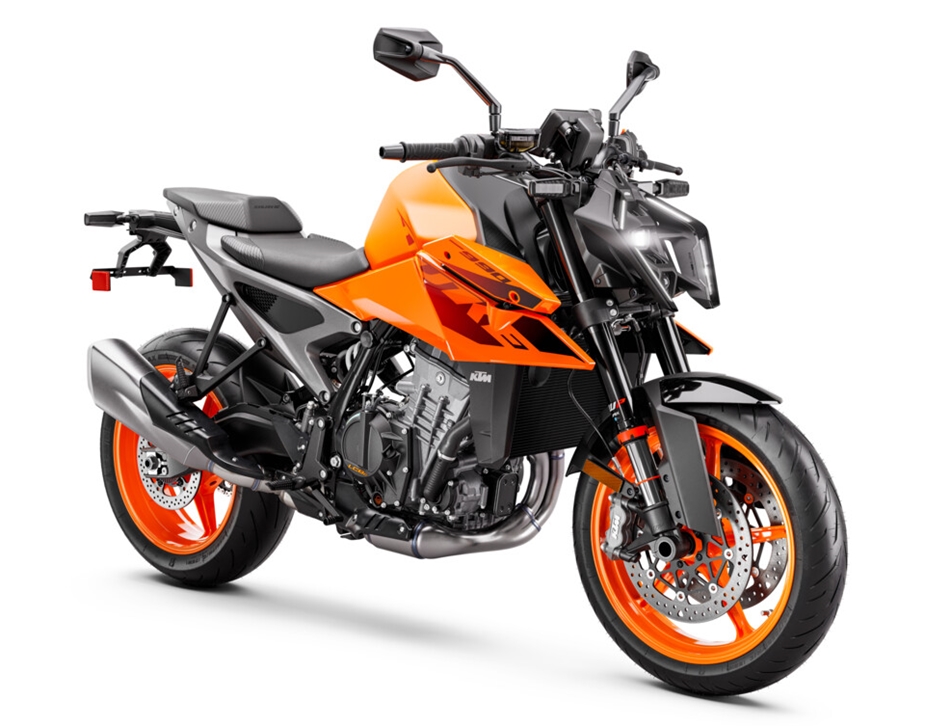 Unveiling the 2024 KTM 990 DUKE: A Streetbike Revolution
In a triumphant celebration of 30 YEARS OF DUKE, KTM unleashes its latest masterpiece - the KTM 990 DUKE. This streetbike, designed to dominate the class 2 segment, is a testament to KTM's commitment to pushing boundaries and delivering unparalleled performance.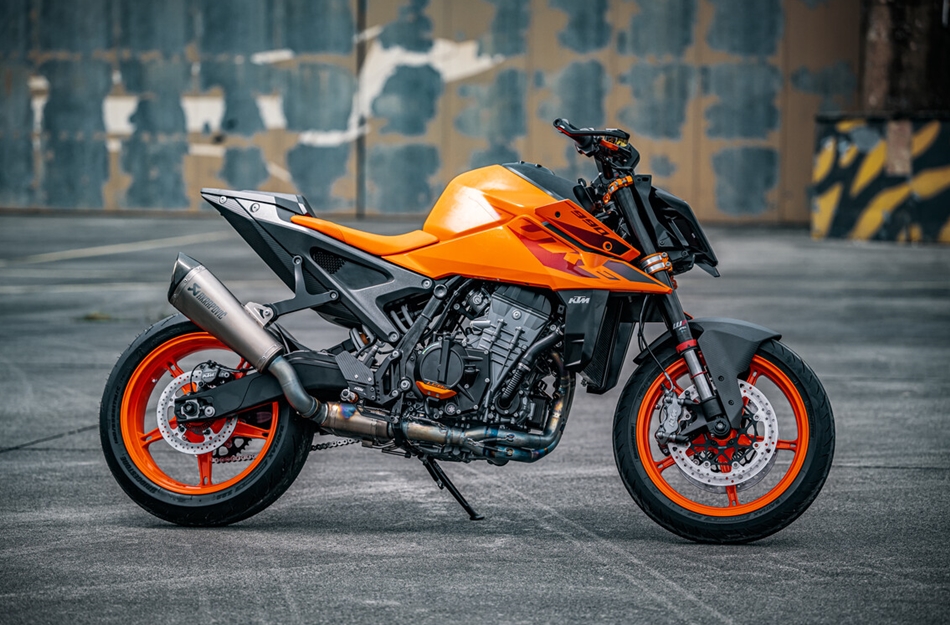 Performance Unleashed: The Heart of the Beast
At the core of the KTM 990 DUKE lies a formidable powerplant - the LC8c engine. Boasting 947cc, this engine transforms dramatically with new pistons, crankshaft, and conrod, culminating in a staggering 123 HP and 103 Nm of torque. This power is packaged into a lightweight frame, resulting in a motorcycle weighing a mere 179 kg.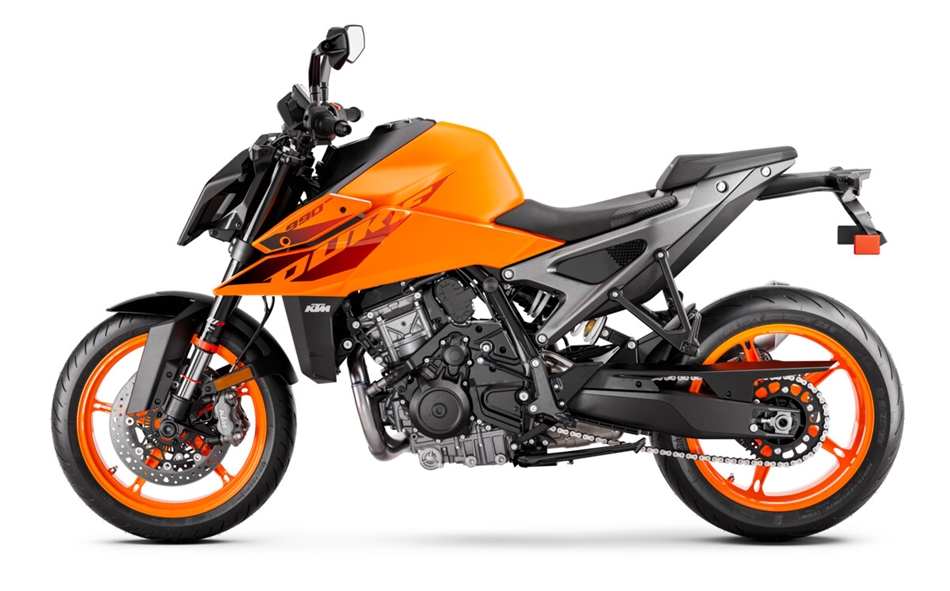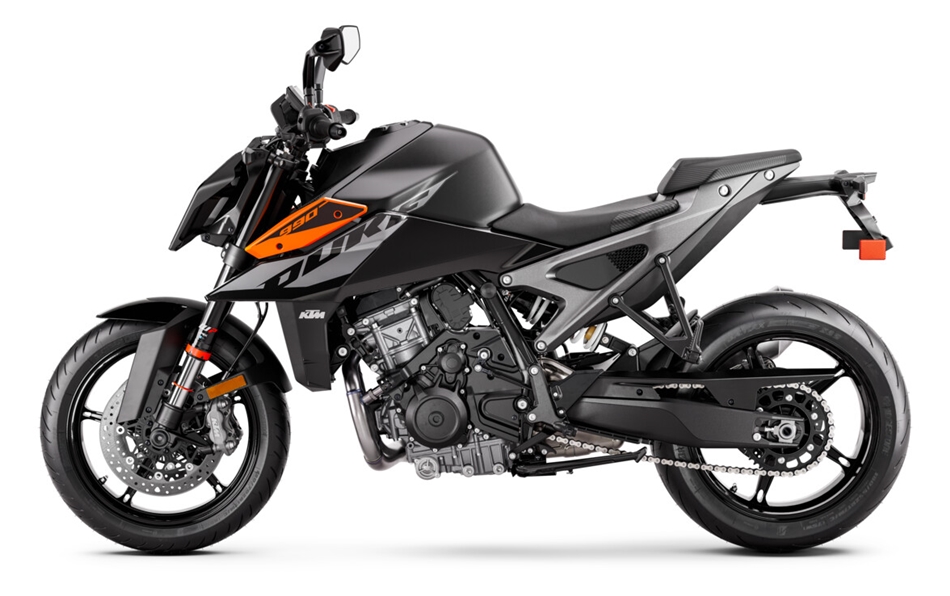 Predatory Design Meets Cutting-Edge Technology
The KTM 990 DUKE doesn't just perform; it looks the part, too. The explosive design, inspired by a freeze-frame of energy about to be unleashed, is accentuated by two captivating color options - Black and Electric Orange, commemorating 30 YEARS OF DUKE.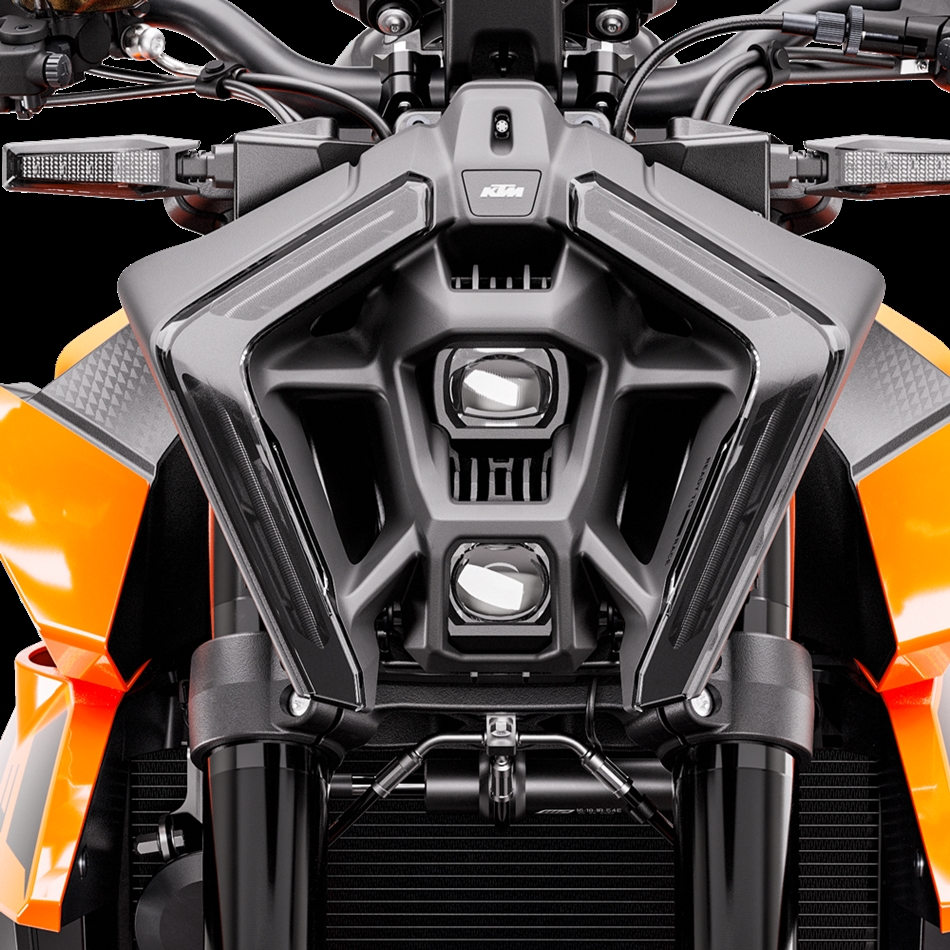 The LED headlight, a standout feature, is not just about style; it's a technological marvel. Auto-adjusting in intensity based on ambient light conditions ensures optimal visibility. The Coming Home light function, standard on the KTM 990 DUKE, provides a few extra seconds of light after ignition-off, enhancing safety and convenience.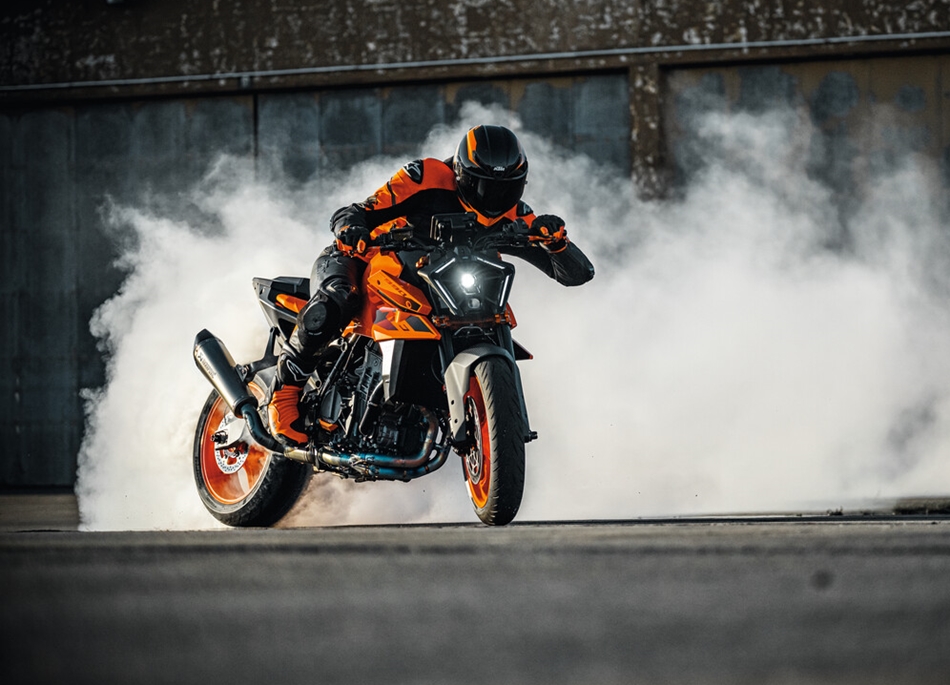 Riding Dynamics Redefined
In true KTM fashion, the KTM 990 DUKE redefines riding dynamics. The trellis frame and closed-lattice swingarm, paired with high-quality adjustable WP APEX Suspension and Bridgestone S22 tires, deliver SNIPER-like accuracy in cornering stability. With easy-to-adjust settings, the suspension system encourages riders to push the limits comfortably.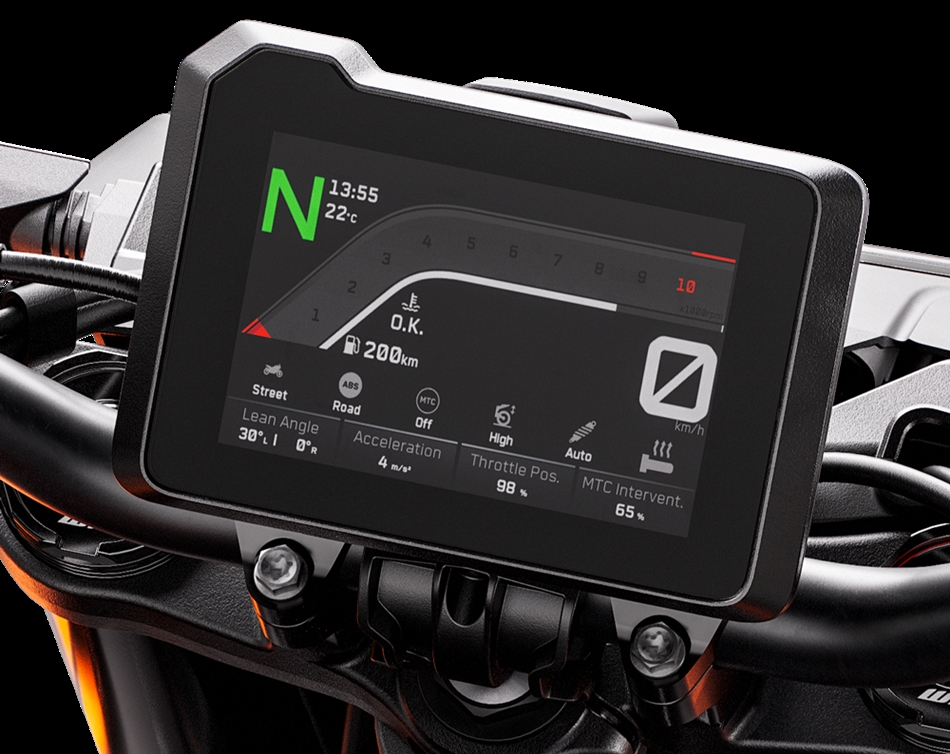 Tech at Your Fingertips
The 5-inch anti-scratch bonded glass dashboard offers riders a comprehensive view of essential information. With Lean Angle data, TRACK Mode, and a USB-C connection for device charging, the KTM 990 DUKE ensures riders are always connected and informed.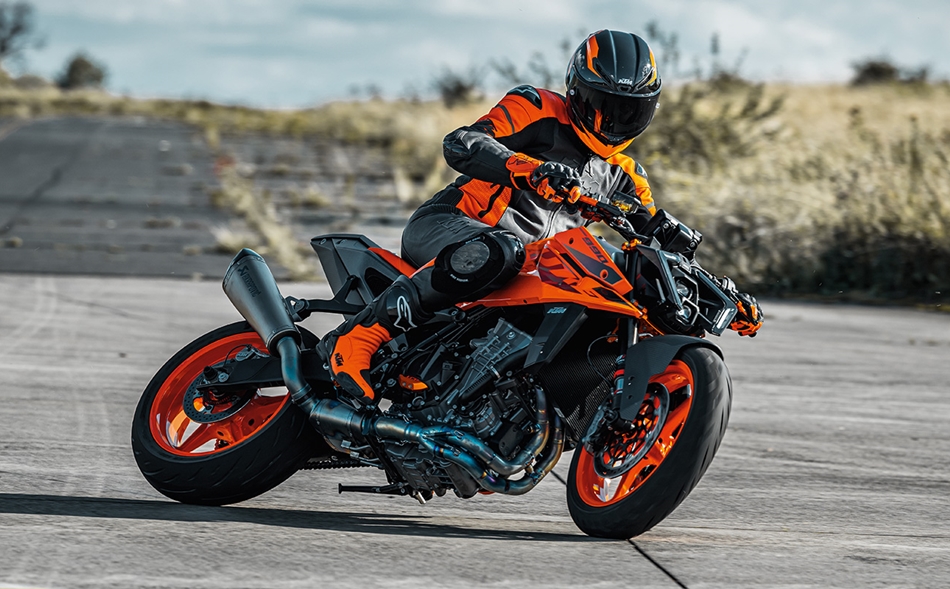 A Streetbike Revolution
The 2024 KTM 990 DUKE is more than just a motorcycle; it's a revolution in the streetbike segment. With its potent engine, striking design, and cutting-edge technology, it aims to dominate the 1000 Naked bike segment without compromise. Get ready for the SNIPER on the streets - the KTM 990 DUKE is here to conquer.