Suzuki Unveils the All-New GSX-S1000GX and GSX-8R: A Dynamic Duo of Motorcycles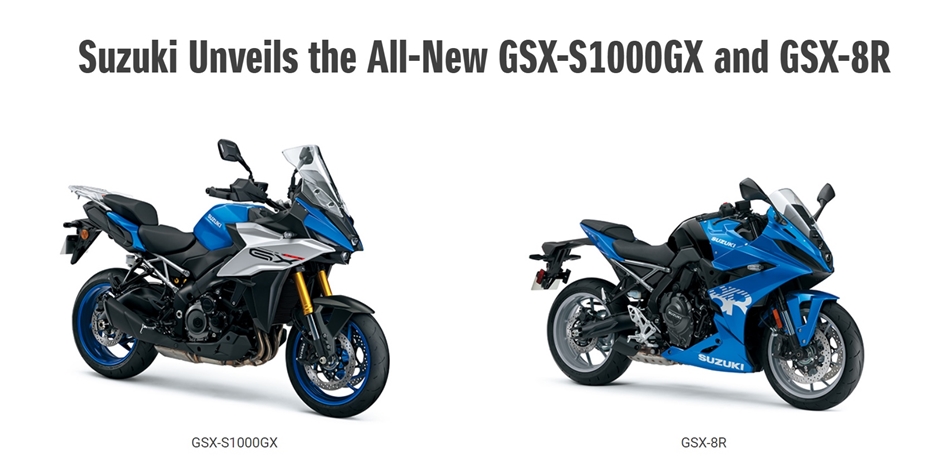 Suzuki Motor Corporation, a renowned name in the world of motorcycles, has once again impressed motorcycle enthusiasts with its latest offerings. At the EICMA 2023 (Milan Show), held in Milan, Italy, from 7 to 12 November 2023, Suzuki revealed its two new models - the GSX-S1000GX and the GSX-8R. These motorcycles cater to different riding preferences, further cementing Suzuki's reputation for versatility and innovation in the class 2 sportbike category.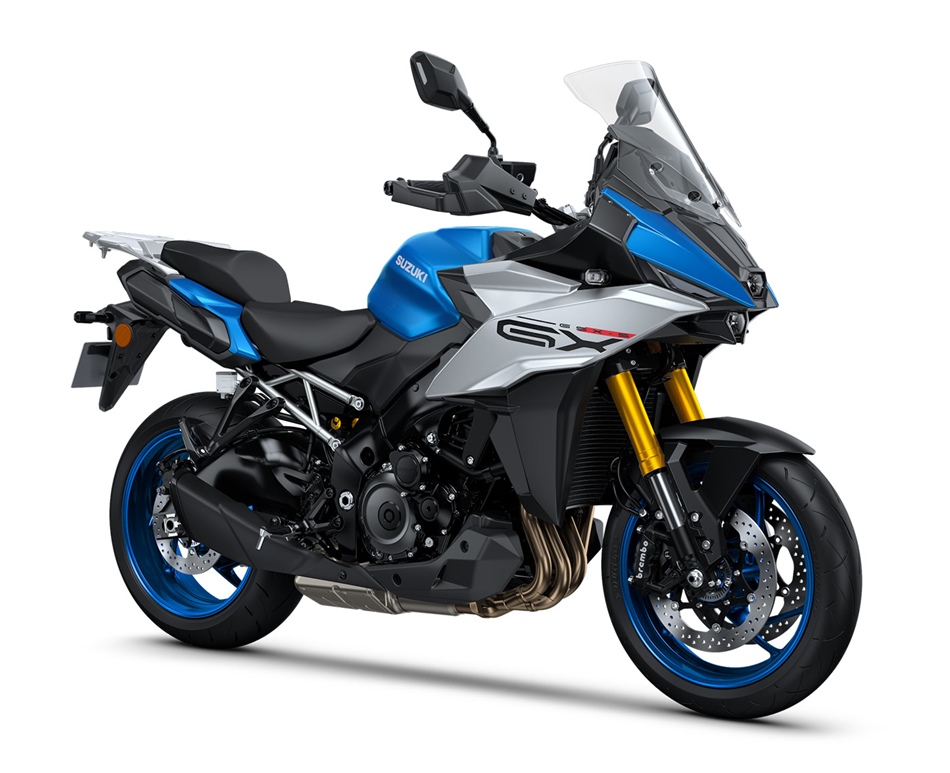 GSX-S1000GX: The Ultimate Sport-Tourer
The GSX-S1000GX is a crossover model that seamlessly blends sport-touring and adventure elements, offering riders the best of both worlds. It takes inspiration from the renowned GSX-S1000 series and inherits the power performance required for sport riding. Still, it continues; Suzuki has introduced new technologies and equipment to enhance touring capabilities.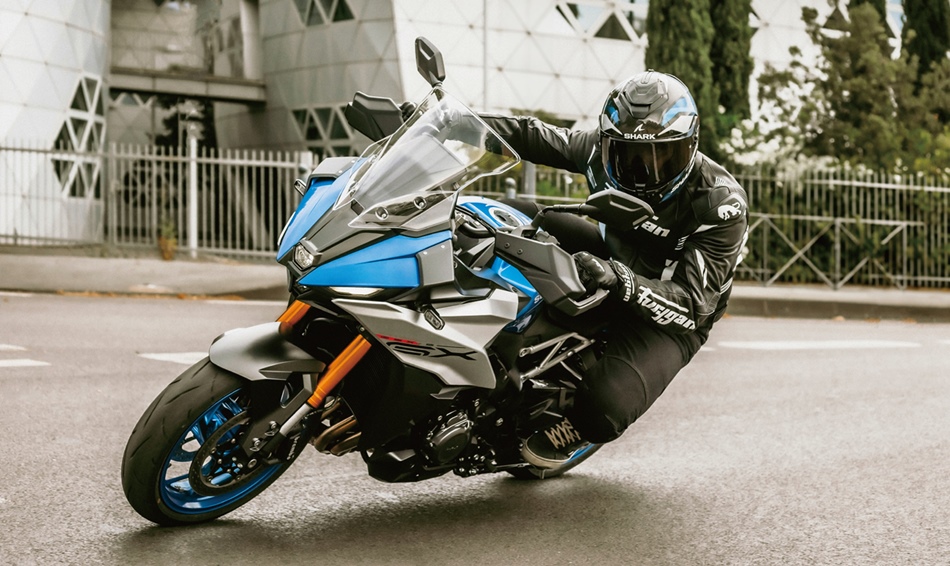 The GSX-S1000GX boasts an aggressive silhouette that exudes the performance of a sportbike, combined with a modern design that provides a comfortable and upright riding position perfect for touring enthusiasts. What sets this model apart is its incorporation of the Suzuki Advanced Electronic Suspension (SAES), a first for Suzuki motorcycles. This innovative system electronically controls suspension damping and preload, adjusting them according to vehicle speed, road surface conditions, and changes in posture caused by braking.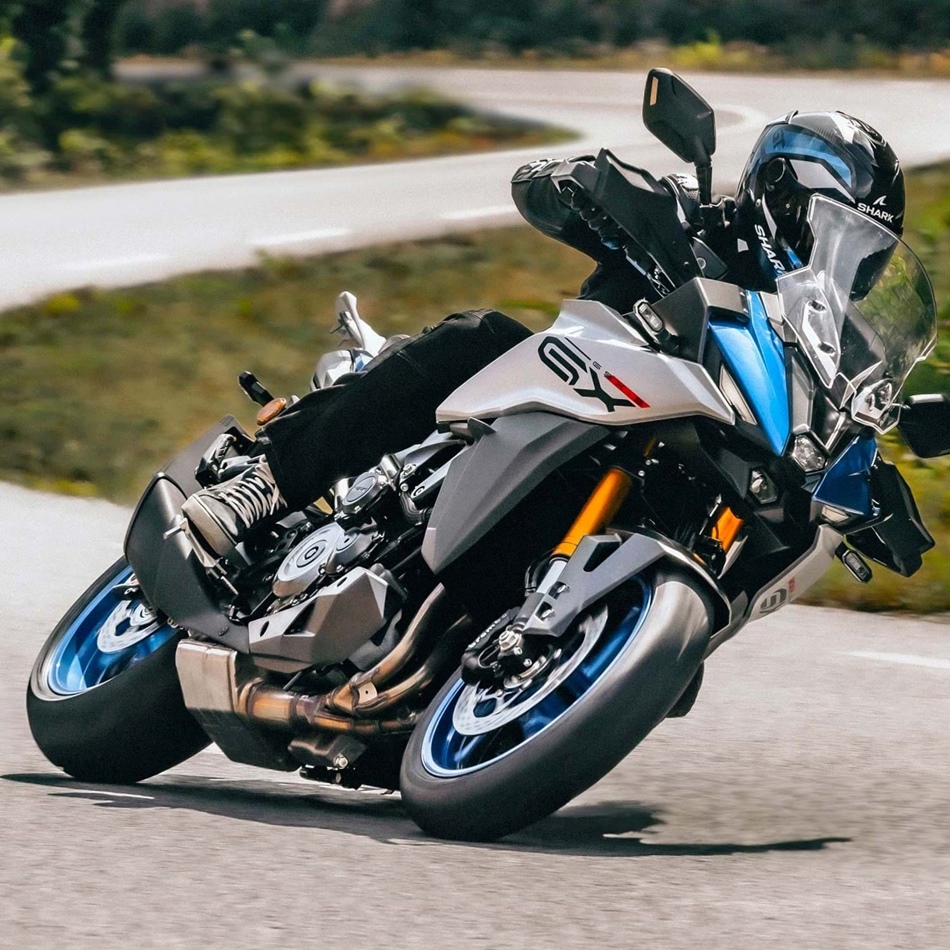 The Suzuki Road Adaptive Stabilization (SRAS) program uses the Inertial Measurement Unit (IMU) and other data sources to detect uneven road surfaces and adjust suspension control, improving the riding experience. This feature allows riders to enjoy a smooth ride with minimized vibration on unpaved roads while delivering dynamic sports performance on paved surfaces.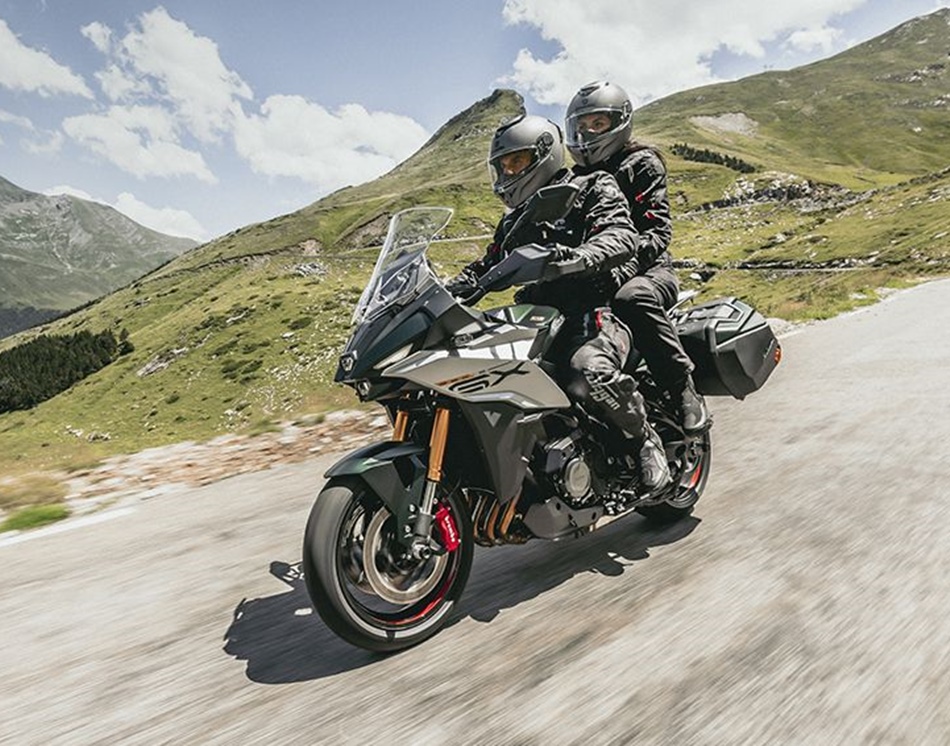 Moreover, the GSX-S1000GX offers a wide range of electronic control functions, including the SDMS-α system, which manages power characteristics, traction control levels, and SAES damping settings, and the Motion Track Brake System, enabling ABS activation even when leaning into corners. These sophisticated features make it a well-rounded crossover model suitable for riders of varying experience levels and adaptable to different road conditions.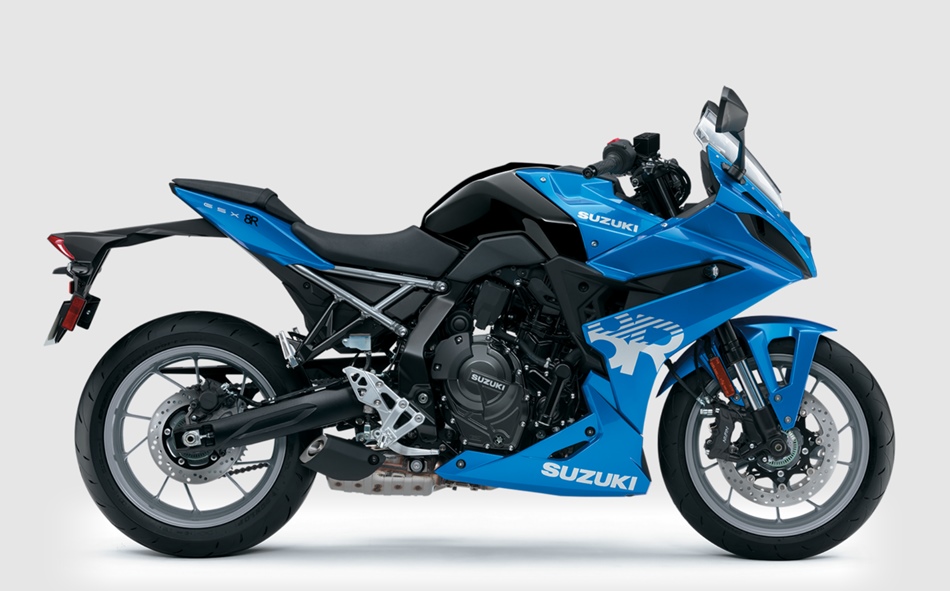 GSX-8R: A Sport Model for Everyone
The GSX-R8 by Suzuki is a highly versatile sport bike that can cater to riders of all ages and skill levels with ease. This motorcycle is perfect for those who enjoy various types of riding, from cruising urban streets to tackling winding roads and circuits. Building on the success and acclaim of the GSX-8S, the GSX-8R brings a fresh perspective to the sportbike category.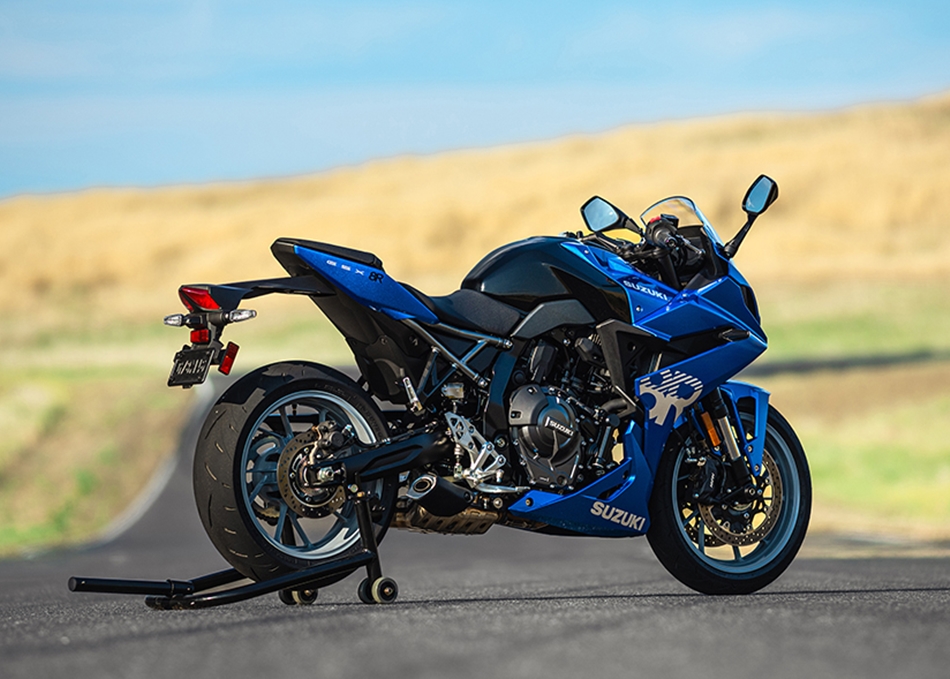 Featuring fairing and separate handlebars suitable for sport riding, the GSX-8R blends Suzuki's sportbike heritage with modern design elements. The motorcycle's engine and seat rail are exposed, adding to its functional beauty and a sleek and innovative look.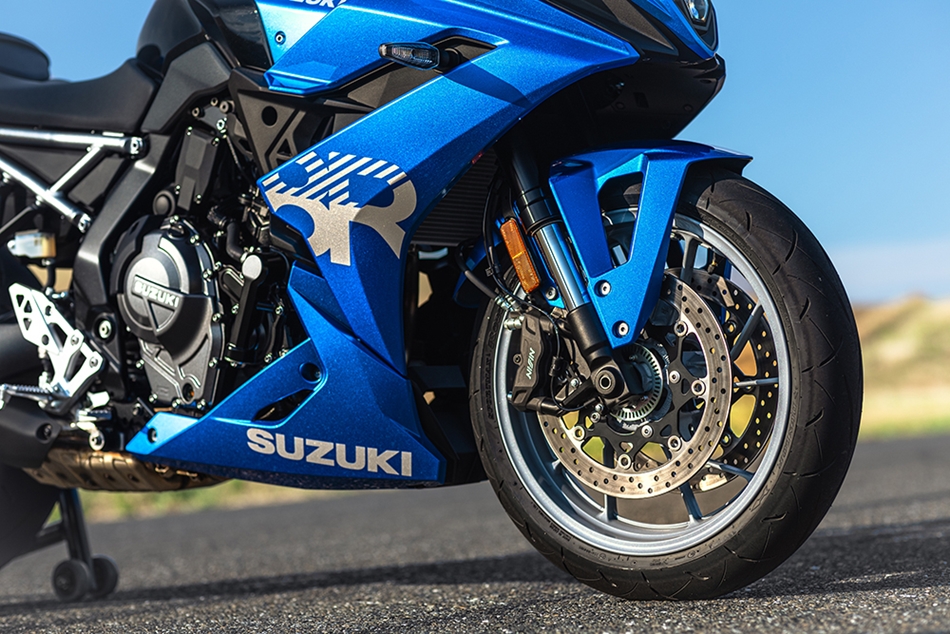 Under the hood, the GSX-8R packs a punch with a 776cm³ parallel 2-cylinder engine and a frame meticulously designed to complement its performance. The suspension with large pistons enhances stability and control, making the GSX-8R a versatile model suitable for everyday use, spirited sport riding, and even long-distance touring.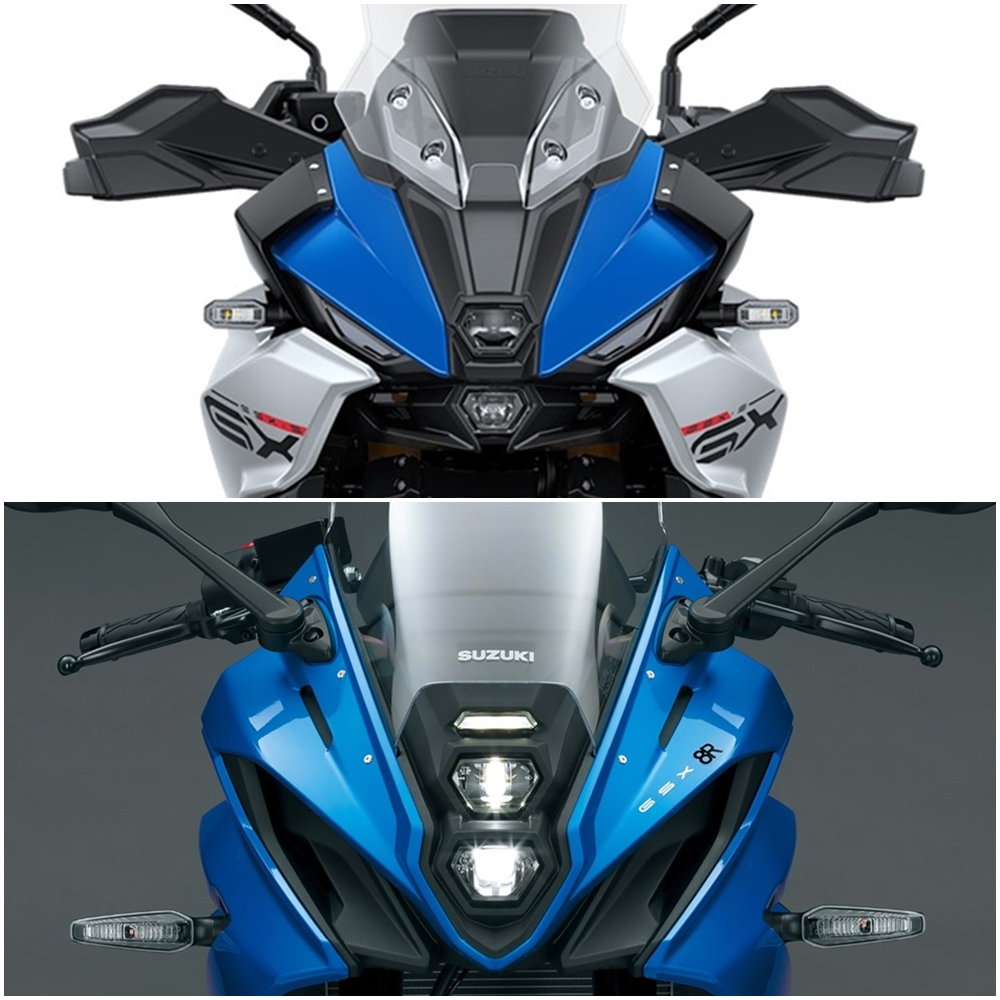 In conclusion, Suzuki's latest offerings, the GSX-S1000GX and GSX-8R, excite the class 2 sportbike category. The GSX-S1000GX caters to riders seeking a sport-tourer with advanced technology and features for both on and off-road adventures. Meanwhile, the GSX-8R offers an excellent option for riders looking for a sports model with a wide range of applications, from urban commuting to spirited sport riding.
These motorcycles showcase Suzuki's commitment to innovation and quality in the motorcycle industry, setting the bar high for the competition. Be sure to watch for the GSX-S1000GX, available from December 2023, and the GSX-8R, launching in January 2024, as they make their way to dealerships in Europe and North America.