Revolutionize Your Ride: The Kawasaki Ninja 7 Hybrid - Perfect for Class 2 Motorcyclists in Singapore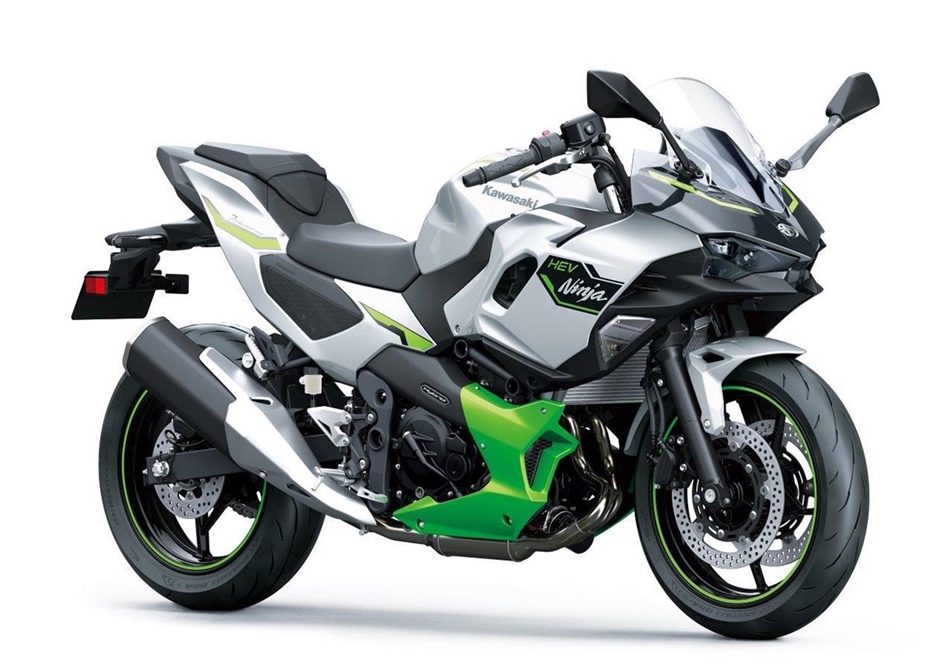 If you're a class 2 motorcycle rider in Singapore, exciting news on the horizon will transform your riding experience. Kawasaki, synonymous with cutting-edge sportbikes, has unveiled the world's first mass-produced Strong Hybrid motorcycle - the Ninja 7 Hybrid. This remarkable machine is not just a game-changer; it's a glimpse into the future of motorcycles.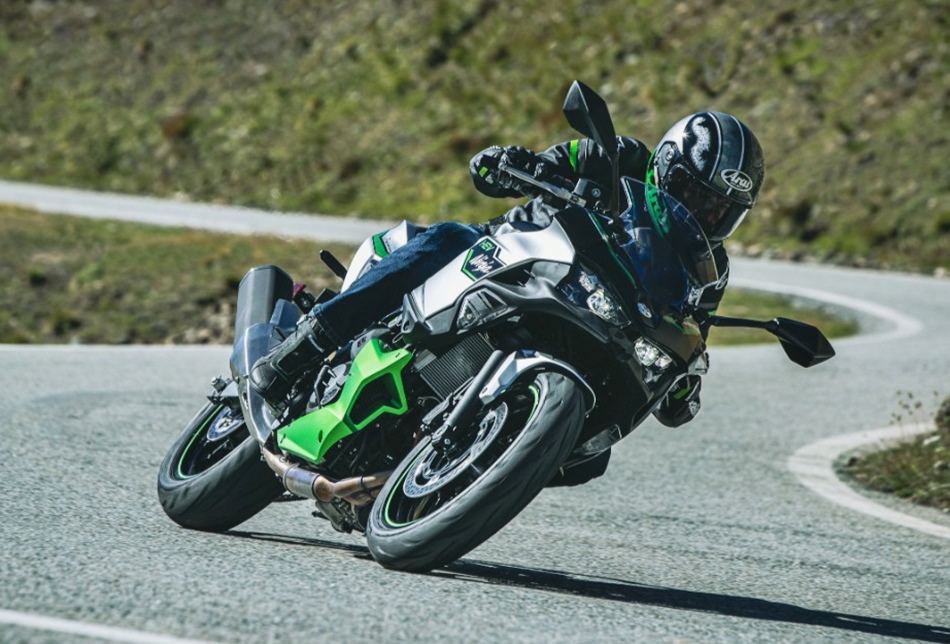 Kawasaki's Commitment to Carbon Neutrality
Kawasaki made a significant step towards sustainability with the launch of A1 license class EV motorcycles in Paris. They're taking that commitment further by introducing the Ninja 7 Hybrid. This motorcycle isn't just about power and performance; it's about reducing carbon emissions and contributing to a cleaner planet.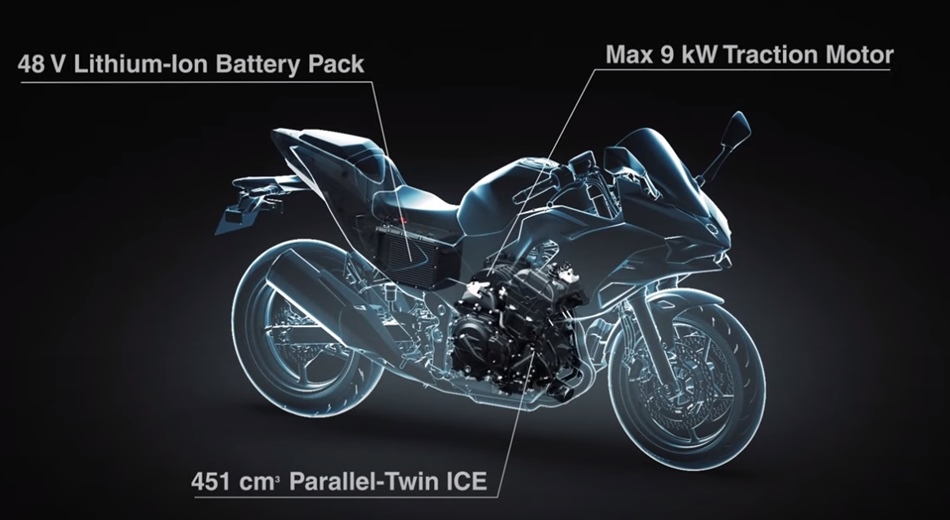 A Futuristic Powerhouse
At the heart of the Ninja 7 Hybrid lies an innovative blend of technology. It combines a brand-new 451cc parallel-twin, water-cooled four-stroke engine with a traction motor and battery, giving you the best of both worlds. With a powerful engine producing 43.5 kW and an impressive hybrid net power of 51.1 kW thanks to "e-boost," you'll experience a thrilling ride every time you hit the road.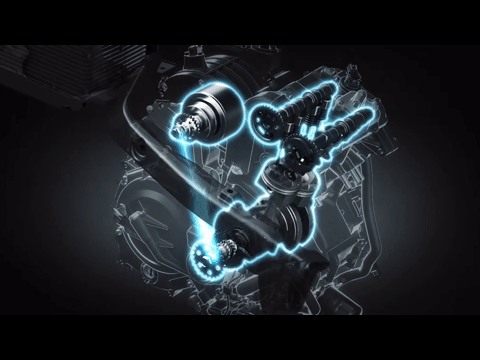 Unmatched Performance
The Ninja 7 Hybrid offers a mid-size package with the performance of a 650cc to 700cc-class sportbike. When you twist the throttle, imagine instant acceleration that rivals a 1,000cc-class supersport model. With Kawasaki's e-boost function, inspired by their EV machines, you'll feel the power at your fingertips. Plus, enjoy fuel economy comparable to a 250cc-class motorcycle and the convenience of button-shift sport riding.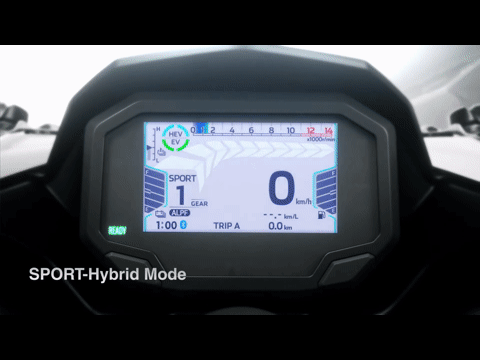 Versatility at Your Fingertips
Adaptability is key in motorcycles, and the Ninja 7 Hybrid delivers. Riders can effortlessly switch between three distinct riding modes: SPORT-HYBRID, ECO-HYBRID, and EV. Each way offers a unique riding experience tailored to different situations, whether carving through city streets or cruising along scenic backroads.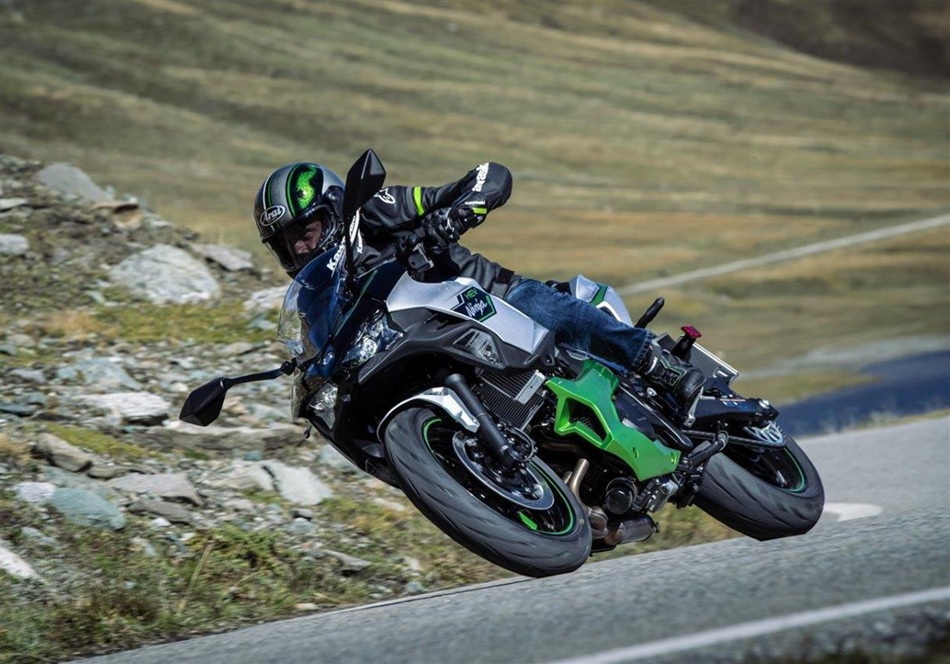 Innovations Galore
The Ninja 7 Hybrid isn't just about power but innovation. Features like idling stop, which conserves fuel and reduces emissions at a standstill, and the Automatic Launch Position Finder (ALPF), which selects the right gear automatically, enhance your riding experience. Additionally, a forward and reverse "walk mode" aids in low-speed manoeuvring and parking, making city riding a breeze.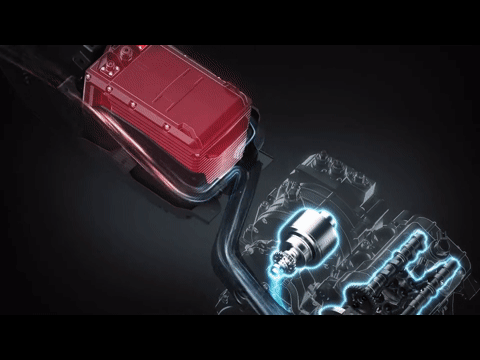 Engineering Excellence
Kawasaki's engineering prowess shines through with the Ninja 7 Hybrid. Its specially designed trellis-type chassis optimizes weight distribution, ensuring stability and nimbleness on the road. The 48V lithium-ion battery is strategically positioned at the chassis's centre for ideal weight balance. And let's not forget its stunning design - a unique HEV treatment that combines a matte lime green undercowl with silver and black bodywork, making it a head-turner wherever you go.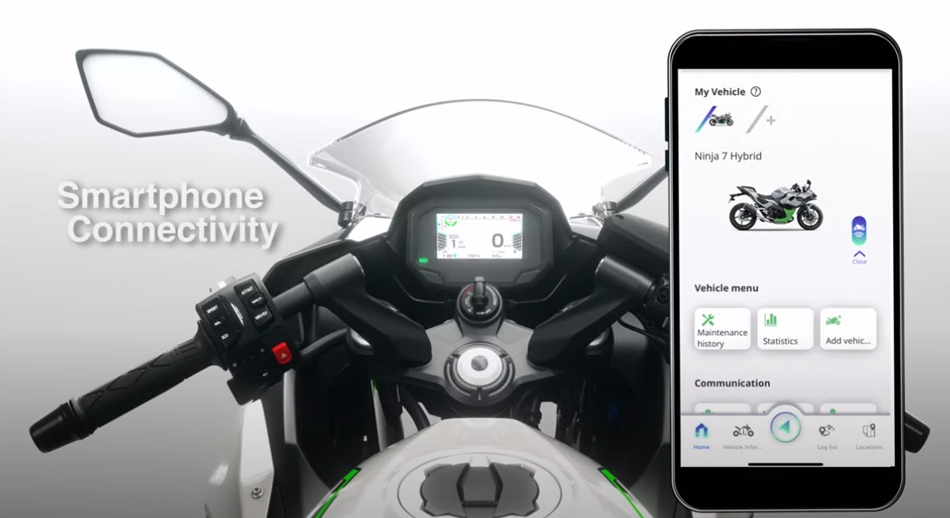 The Ultimate Riding Experience
Step onto the Ninja 7 Hybrid, and you'll immediately notice the relaxed and sporty riding position designed for comfort and control. The high-grade cockpit and intuitive switchgear layout inspire confidence, ensuring you're always in command. The full-colour TFT instrumentation even offers smartphone connectivity through a custom RIDEOLOGY THE APP MOTORCYCLE version, enhancing your motorcycling experience.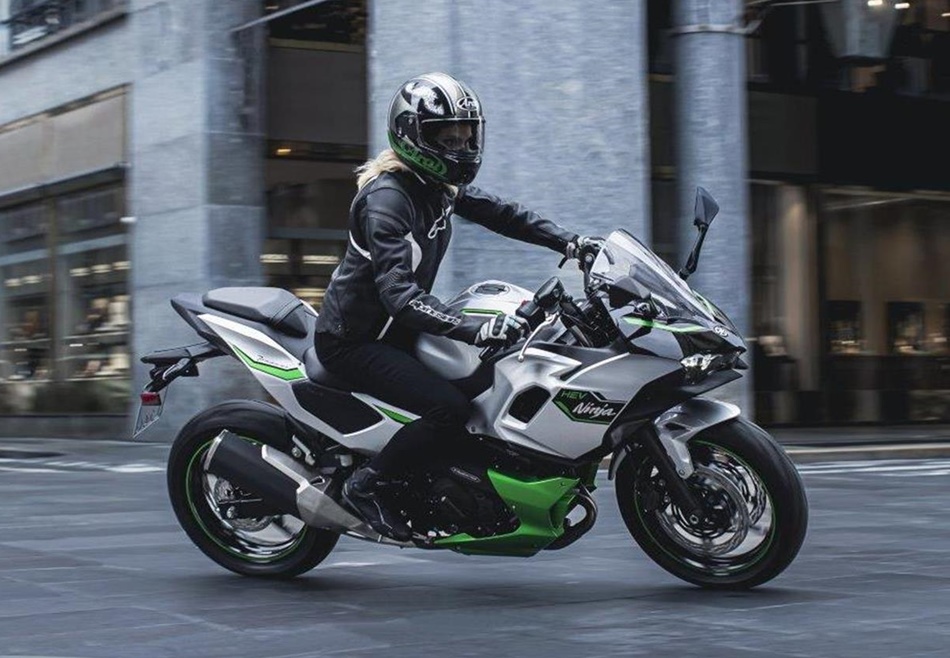 Why Choose the Ninja 7 Hybrid in Singapore?
As a class 2 rider in Singapore, you should have the Ninja 7 Hybrid in mind for several compelling reasons:
Leading the Charge:

Kawasaki is at the forefront of green innovation in the motorcycle industry. Choosing the Ninja 7 Hybrid supports a brand committed to carbon neutrality and reducing environmental impact.

Unparalleled Performance:

With its hybrid powertrain and three riding modes, the Ninja 7 Hybrid offers unmatched versatility, power, and fuel efficiency for your daily commute or weekend adventures.

Cutting-Edge Technology:

Kawasaki's technological advancements, including idling stop, ALPF, and smartphone connectivity, make this motorcycle an intelligent choice for modern riders.

Iconic Design:

The Ninja 7 Hybrid doesn't just perform well; it looks stunning too. Its unique design is sure to turn heads on the streets of Singapore.

The Future of Riding:

Be a part of the future of motorcycling with the world's first mass-produced Strong Hybrid motorcycle. The Ninja 7 Hybrid redefines the riding experience and sets new standards for what motorcycles can achieve.
The Ninja 7 Hybrid is set to arrive in the UK in April 2024, so stay tuned for pricing and availability updates. Take your chance to be a part of the revolution in motorcycle technology and ride into a greener, more exciting future with Kawasaki's groundbreaking Ninja 7 Hybrid.
Note: The Ninja 7 Hybrid is the world's first mass-produced Strong Hybrid motorcycle from a significant power sports manufacturer as of October 6, 2023, per Kawasaki Motors, Ltd. research. Robust hybrid systems combine an internal combustion engine (ICE) with an electric motor for powerful riding. Because of their large battery capacity, they can run on electricity alone. The Ninja 7 Hybrid's EV Mode is especially useful for quiet riding in residential areas or parking garages, with speed and range limitations.