Introducing the Ducati Multistrada V4 RS: Unleashing the Racing DNA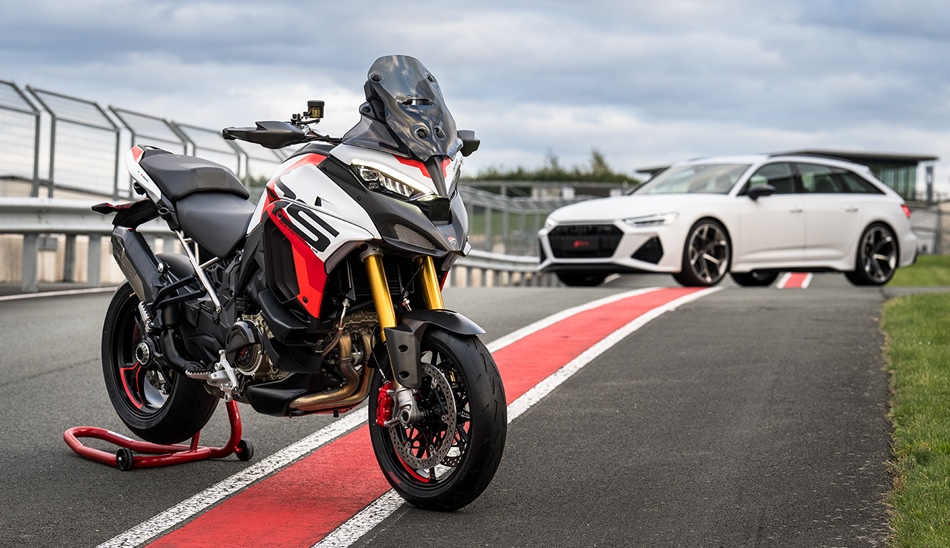 When it comes to motorcycles, Ducati has always been synonymous with high performance, innovation, and uncompromising exclusivity. With the launch of the Ducati Multistrada V4 RS, the Italian manufacturer has taken these attributes to an entirely new level.
As the fourth generation of the iconic Multistrada line, the Multistrada V4 RS is a testament to Ducati's commitment to high performance, luxury, and an unwavering sports attitude.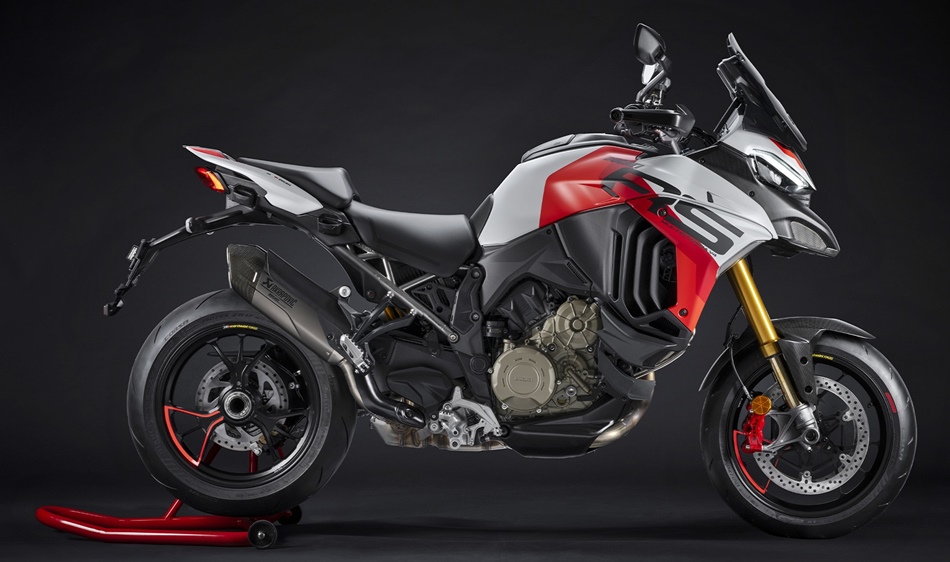 Choose It All - Ducati's No Compromise Masterpiece
The Multistrada V4 RS is more than just a motorcycle; it expresses Ducati's most sophisticated sports attitude. This Class 2 sport-tourer features a desmodromic engine and a dry clutch, making it stand out in the motorcycle world. The emphasis on exclusivity in every detail is evident in how the Multistrada V4 RS has been meticulously designed.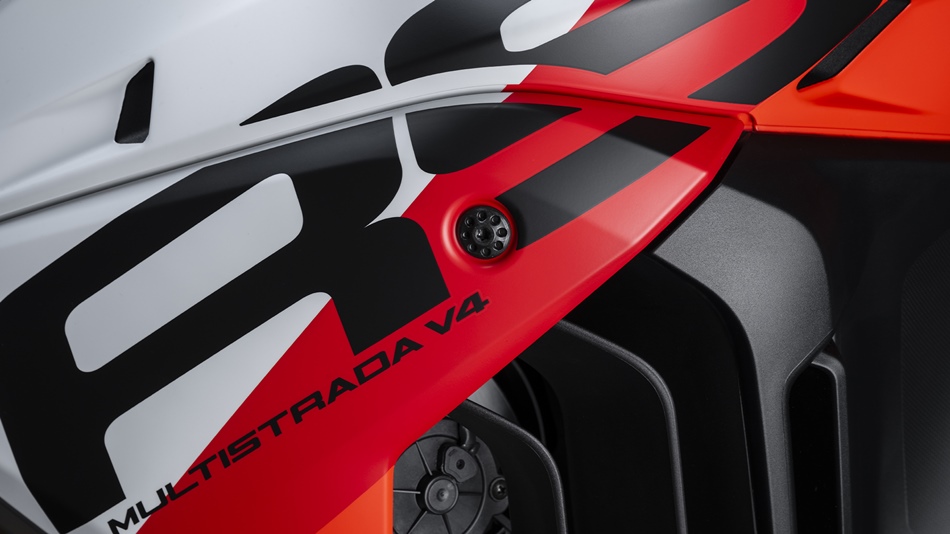 Endless Exclusivity in Multistrada's 20th Anniversary Year
Ducati has never before created a Multistrada with such racing DNA. This release should coincide with the twentieth anniversary of the Multistrada Dynasty, as the Multistrada V4 RS embodies the racing heritage and spirit that Ducati enthusiasts have come to cherish.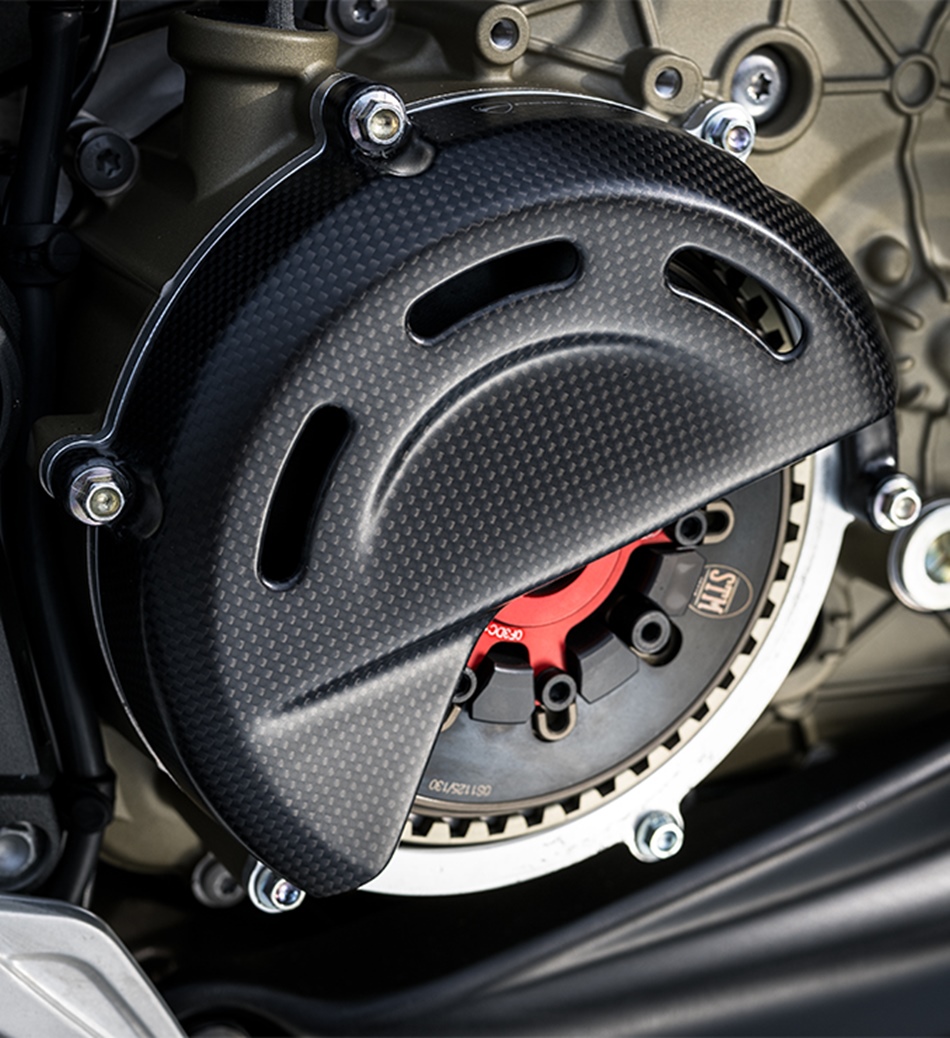 Racing DNA - Lightweight and High-Performance
The Multistrada V4 RS offers a thrilling sports riding experience thanks to its Desmosedici Stradale engine, dry clutch, and sophisticated, race-derived technologies and components. This bike is about performance and shows on every throttle twist.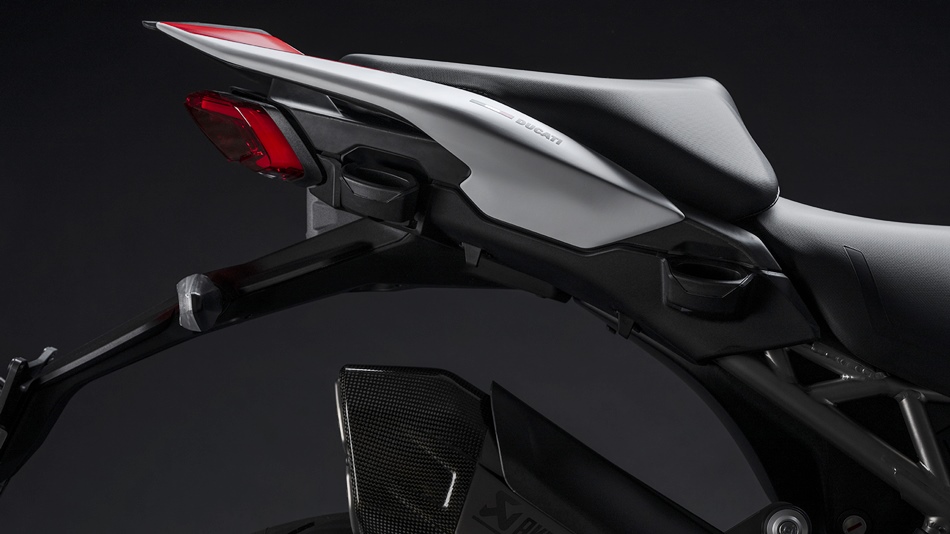 Exclusive and Sophisticated - Every Detail Matters
From the titanium subframe to the sports-oriented tail section, every element of the Multistrada V4 RS showcases its personality, aesthetics, and unique performance. This isn't just a motorcycle; it's a work of art on wheels.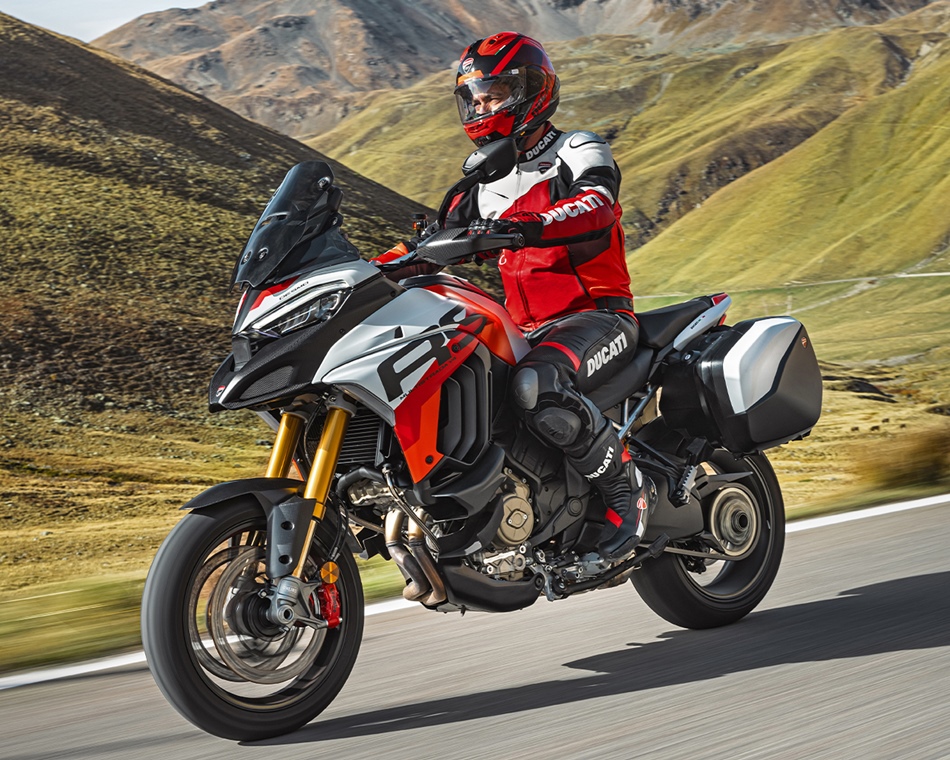 Extreme, Even in Comfort - Uncompromised Riding
For those who accept no compromise, the Multistrada V4 RS delivers the thrill of Desmo and the pleasure of the Multistrada. Designed for riders who demand the best, this motorcycle has radar technology and optional side cases.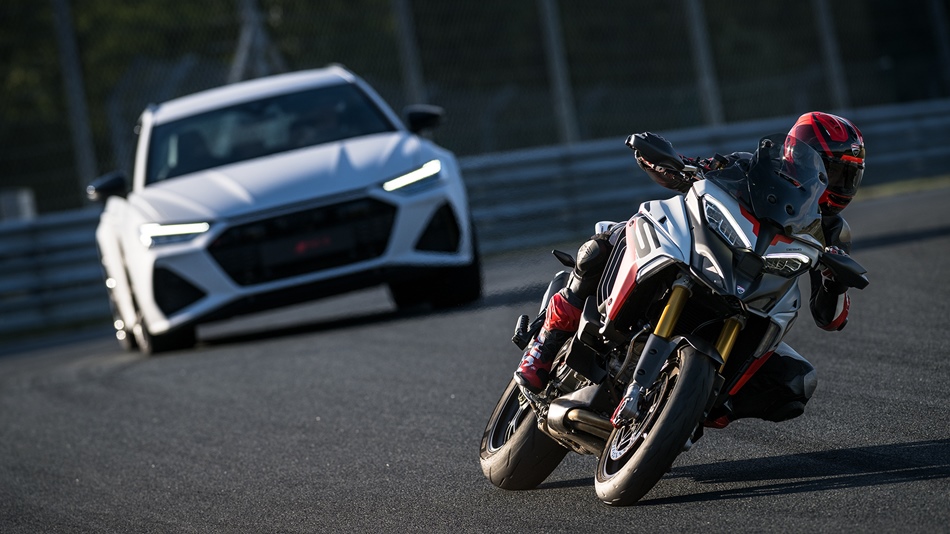 Superbike Engine - Heart of the Beast
At the core of the Multistrada V4 RS lies the Desmosedici Stradale engine, featuring a dry clutch and desmodromic timing. Every ride is an electrifying experience with this track-designed engine.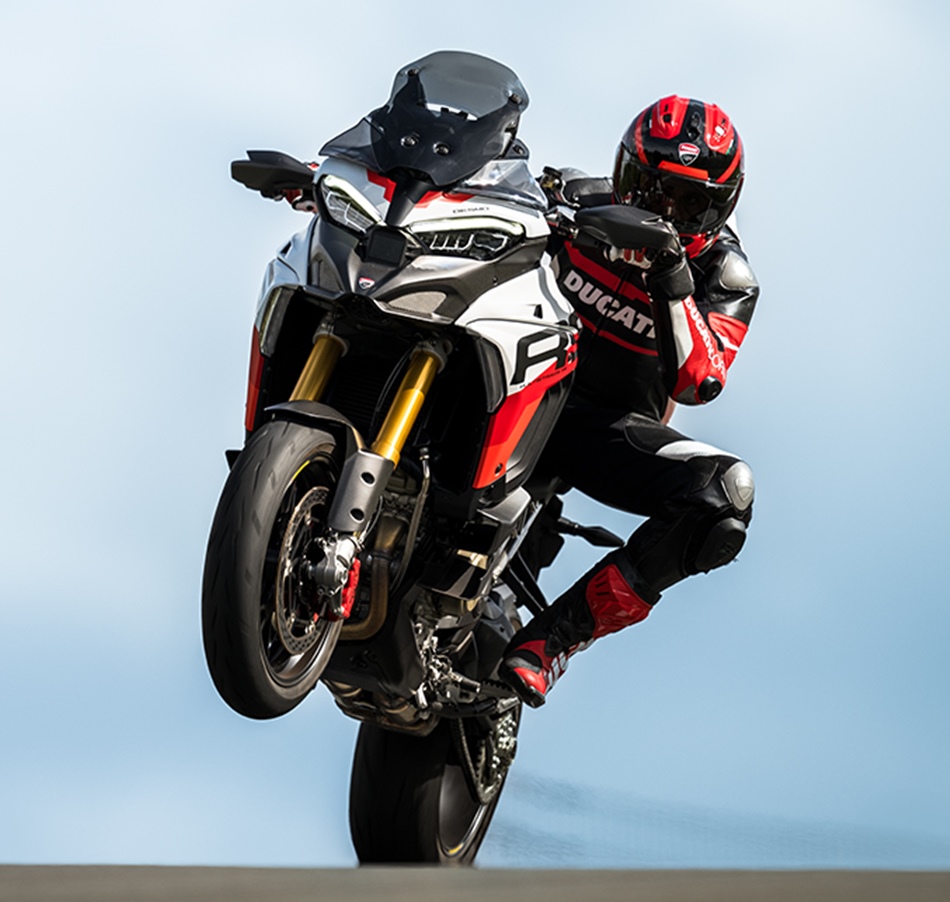 Designed to Be Noticed - A Scene-Stealer
The Multistrada V4 RS isn't just a bike; it's a statement. With its dedicated Iceberg White livery and red inserts, enhanced by MotoGP-inspired graphic elements, this motorcycle turns heads wherever it goes. It's a true scene-stealer, both in terms of performance and aesthetics.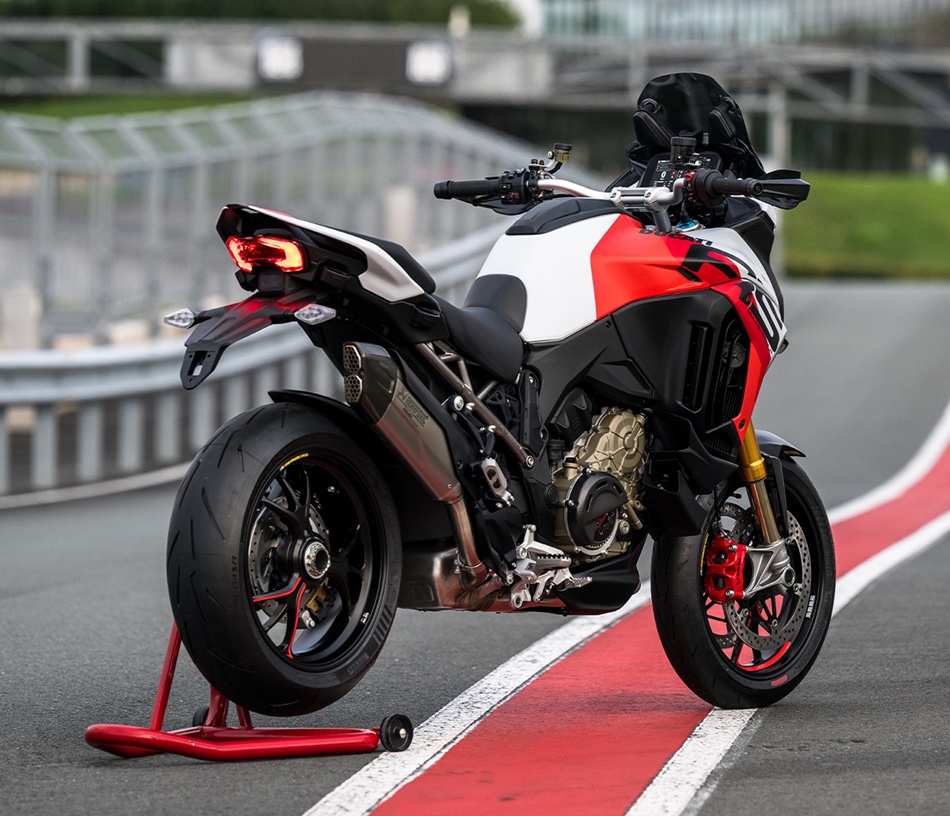 The Luxury of Not Having to Choose - Versatile Performance
Whether you're seeking excitement on the track or embarking on unforgettable journeys on the road, the Multistrada V4 RS elevates your experience to a new dimension of exclusivity. It's a motorcycle that combines superbike performance with the versatility typical of the Multistrada family.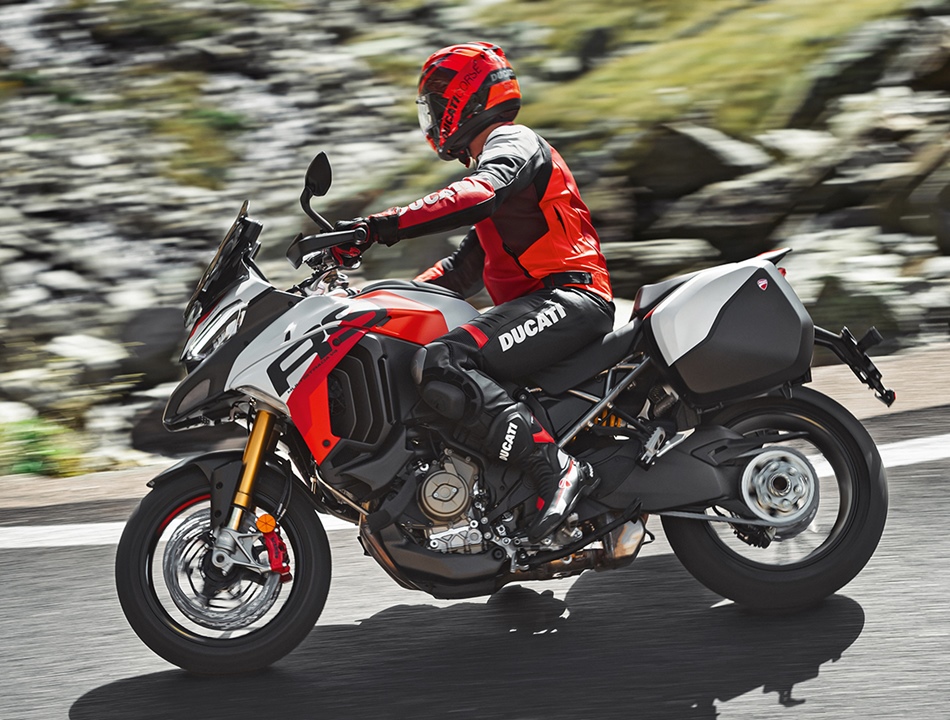 Maximum Comfort, Pure Sports Attitude - Live to the Max
The Multistrada V4 RS provides everything you've ever desired in a motorcycle; there's room for even more. This bike offers the best of both worlds - maximum comfort and a pure sports attitude.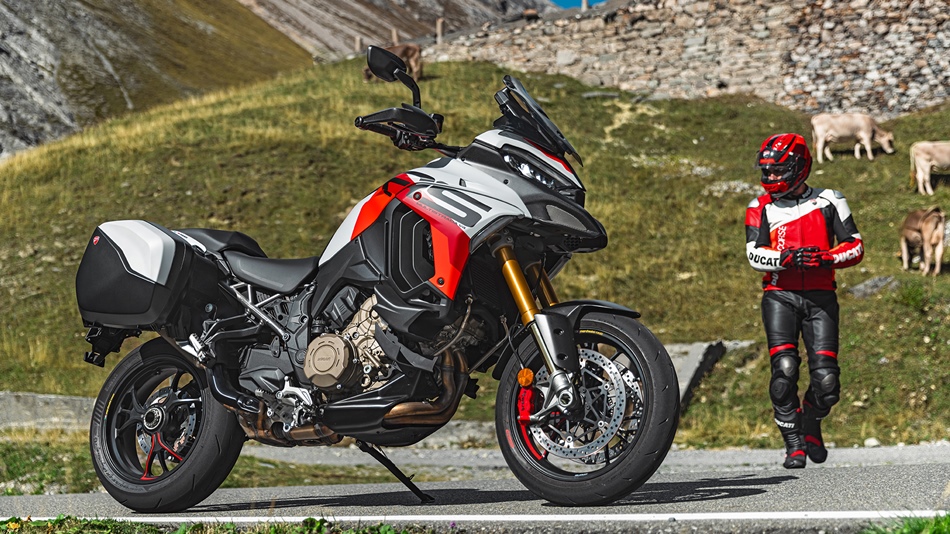 Ready to Travel - Versatility in a Superbike Package
The Multistrada V4 RS combines the characteristics of a supersport bike with the versatility typical of the Multistrada family. It's ready for different types of luggage, from plastic side cases to tank and passenger seat bags, and it even features a larger windshield for added convenience during your travels.
In summary, the Ducati Multistrada V4 RS represents the pinnacle of high-performance motorcycles. With its Class 2 sport-tourer designation, it's designed for those who demand the best of both worlds: exhilarating sports riding and uncompromised comfort. Embodying Ducati's racing DNA, this motorcycle boasts a superbike engine, exquisite design, and cutting-edge technology. The Multistrada V4 RS is more than just a motorcycle; it's a masterpiece on two wheels.