2021 Honda MSX Grom 125: The Little Street Frolicker gets a major styling update and 3 tasteful bolt-on kits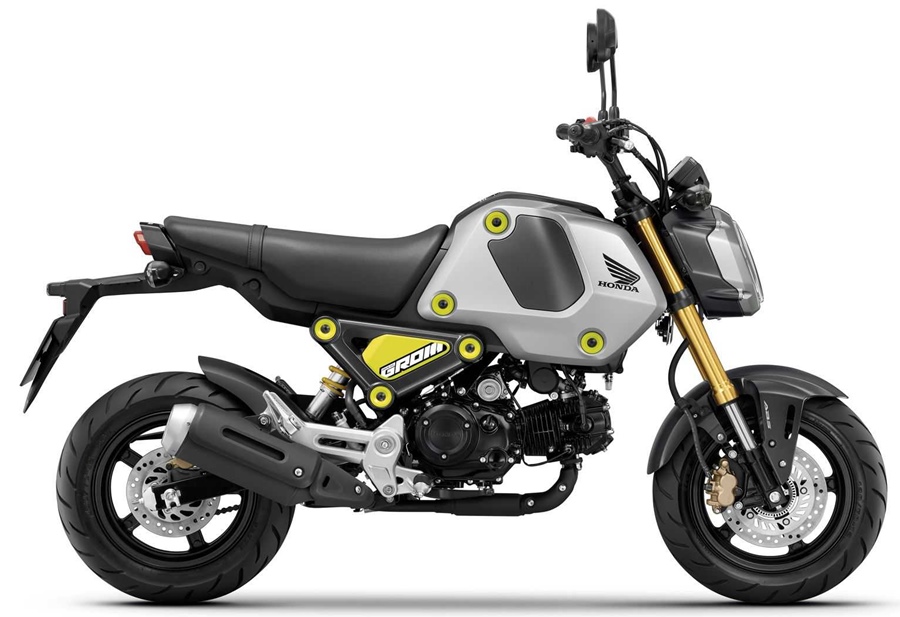 Honda's mini street trotter sees a host of upgrades for its 2021 avatar. The styling has undergone a complete overhaul but retains the silhouette that has been the hallmark of a motorcycle that has a cult following worldwide.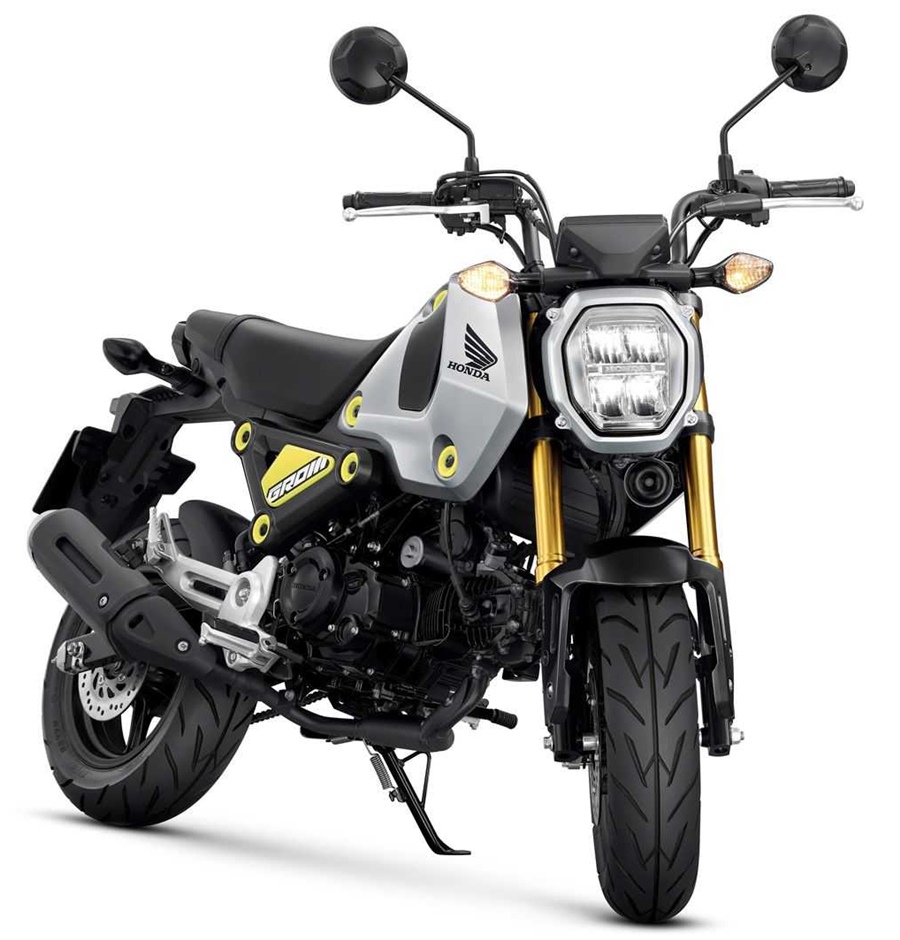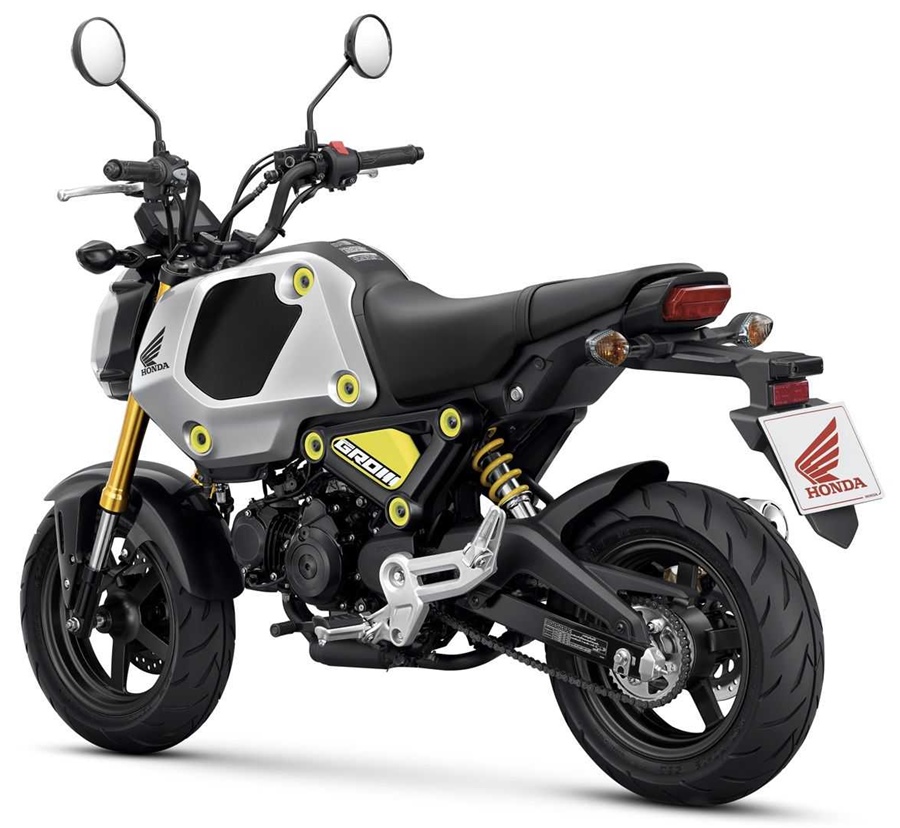 The all-LED headlight is a hexagonal design, and the dual panel fuel tank on the earlier model has been replaced with a standalone unit. It also gets a separate triangle side panel with the tail now horizontally oriented against the earlier upswept unit. The footrest assembly, rear fenders, and exhaust unit are all restyled.
To add, the 2021 Honda MSX125 or Grom 125 would also be available with three tasteful "H2C" custom kits by the names of Motard Monsters, Scrambler Rambler, and Adventure Master.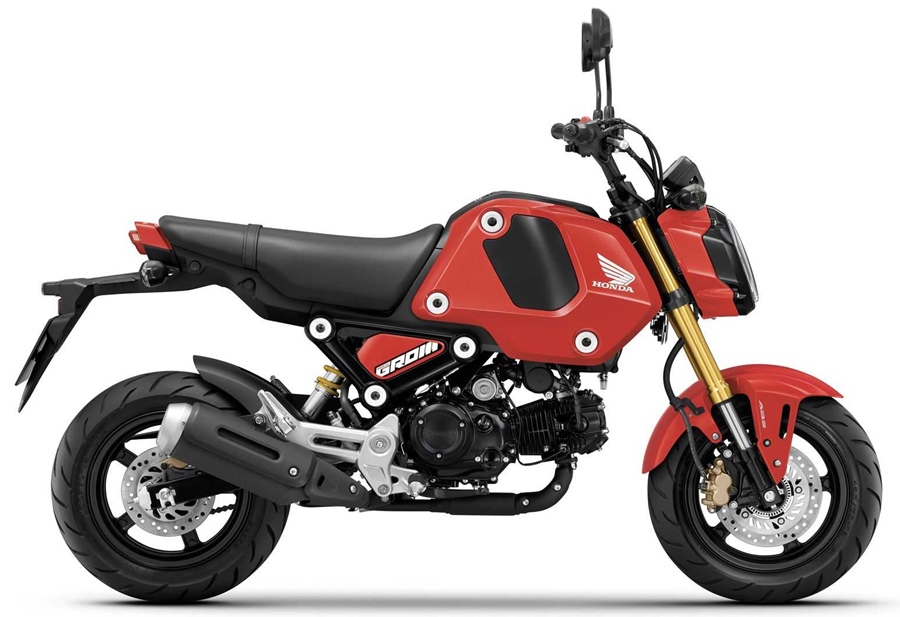 The air-cooled 125cc single-cylinder engine is now Euro5 compliant producing 9.6 hp- a marginal increment of over its 9.25 hp predecessor. A substantial update happens to be the new 5-speed transmission, up from 4, and should impart better cruising abilities to the 2021 Grom 125.
The 31mm upside-down forks are unchanged, and so are the 12-inch wheels- albeit with five thicker spokes.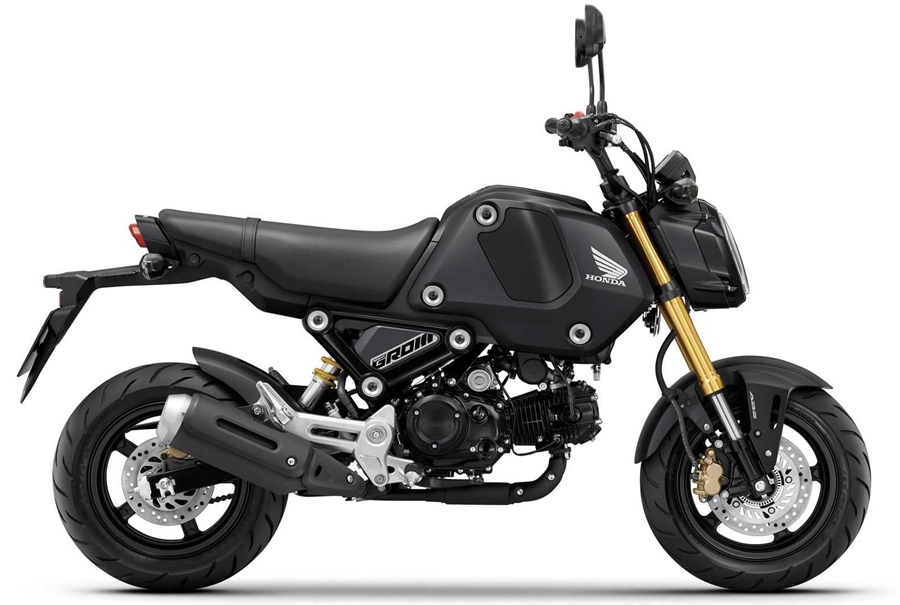 The braking system also remains unchanged with single discs at both ends grabbed by twin-pot front and single pot calipers. The ABS variant features Honda's G-Sensor technology that maintains balance in an urgent braking scenario.
Prices of the 2021 Honda MSX125 / Grom 125 have been revealed in Thailand at 69,900 baht (SGP$3030) for the standard version and 77,400 bahts (SGP$3355) for the ABS model. The 2021 model hasn't been announced for the world markets but a global rollout is expected soon.