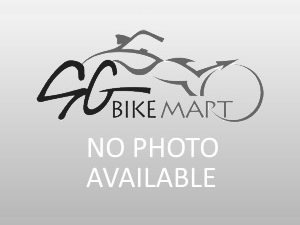 SGD$9000
Reg : 21/03/1995
Type: Sport Bikes
399cc
-
Don't Need Introduction To This Legendary Bike
-
Reg : 29/10/2013
Type: Sport Bikes
399cc
-
Well maintain Honda CBR400RR for Sale. Interested parties are welcome to Neg. Trade/Loan available. Do visit us at Wing Fuat @ Sims Place! No Early Settlement Fee.
-
Reg : 01/08/1991
Type: Sport Bikes
399cc
-
Visit us at Ah Fook Motor. Well maintained condition. Trade in welcome / Loan available.
-
Reg : 06/04/1994
Type: Sport Bikes
399cc
-
Honda CBR400RR Fireblade for sale. Viewing at Soon Hin Motors Pte Ltd. Address: Yishun Industrial Park A Block 1018 S768760 Tel: 67524893. We accept Trade in and many other brands new and used mod...
-
Reg : 01/01/1989
Type: Sport Bikes
399cc
60000km
Used Honda CBR400RR Hurricane available for sales. Bike available for viewing at 1 Kaki Bukit Ave 6 #02-54/55 Autobay S'pore 417883 Tel:68446378 Trade in welcome. Loan available. 0% interest ...
-
Reg : 21/01/1998
Type: Sport Bikes
399cc
-
Urgent sale due to coe expiry. Price nego. Quote me your best offer and it could be yours. Can let go anytime before 20 Jan 2018. If let go before 20 Jan, the PQP is still at $5385 for 10 yea...
Rd 2, 18 Mar 2020
COE Bidding of Motorcycles