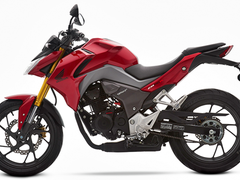 Honda developed CBR190R with meticulous attention to details which resulted in a notable upgrade intended for 150cc bikers with better performance, higher engine capacity and more…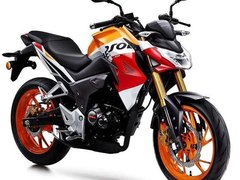 The Honda CB190R Repsol is a special edition naked sport motorcycle that pays homage to the iconic Repsol racing team. This bike features a compact design, aggressive styling, and…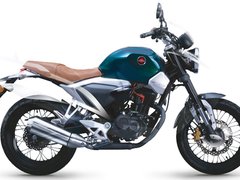 The Honda CB190SS is a motorcycle with a sporty design and advanced features. It is powered by a 184cc single-cylinder engine and has a 6-speed transmission. The CB190SS has a ful…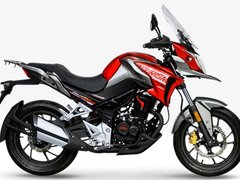 Honda CB190X Tourism is a sub-200cc adventure-tourer bike for entry level enthusiasts.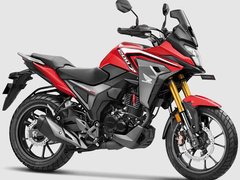 The Honda CB200X is a versatile and stylish motorcycle that offers a thrilling riding experience. With its compact design, aggressive styling, and powerful engine, this bike deliv…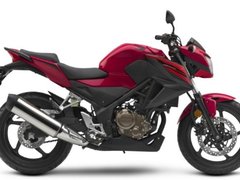 Motorcycling is being one with the road. Nothing does it better than a bike which has only the features in your mind, nothing but Honda CB300F. Designed to be lightweight, compact…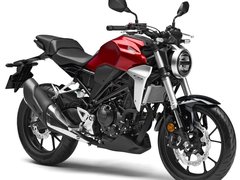 CB300R has a rebellious new look where brushed alloy radiator shrouds are complemented by a blacked-out engine and an underslung exhaust. On the other hand, LED lighting made up h…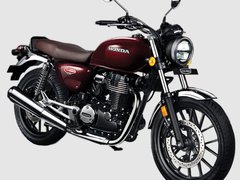 The Honda CB350 Hness is a retro-style motorcycle with a classic design and a modern, fuel-efficient engine. It is powered by a 348cc single-cylinder engine and features a 5-speed…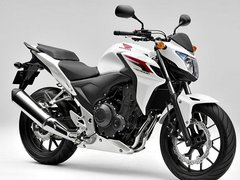 Affordable, polished and accommodating sports bike: Honda CB400F. Timeless Street Fighter Style with superb ergonomics and comfortable riding posture.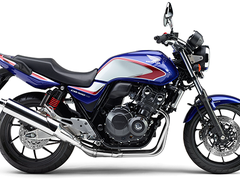 The Honda CB400 Super 4 Revo is a retro-modern motorcycle that combines classic design with modern technology. With its powerful engine, advanced suspension, and nimble handling, …
Rd 2, 17 May 2023
COE Bidding of Motorcycles