Brand New Yamaha T155 Exciter For Sale!
Ready Stock.
Downpayment $0!
Buy First Pay Later!
No Need Upfront Insurance.
No Hidden Cost! No Gimmick!
Pay Nothing And Collect Your Bike.
Now You're Able To Get The Bike Of Your Dream!
Get It Now Before Coe Goes Up Again.
Trade In And Loans Are Welcome.
Why Visit Us ?
-Low To Zero Downpayment
-Flexible Installment Scheme
-Pricing Fully Negotiable
-No Hidden Cost
-No Gimmick
-Credit Card Installment Plan
-Low Interest Rate
-Lowest Price
-Bad Debt Can Apply
Free Gift
-Raincoat
-Helmet
-Box
-Free Servicing
-Your Choice Of Freebies
Got Any Question ? Feel Free To Contact Us Or Drop Us A DM
Angela - 88765718
Raymond - 90023312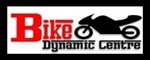 Rd 2, 22 Nov 2023
COE Bidding of Motorcycles