Brand New Royal Enfield Himalayan!
We Know How You Feel Due To The High Coe However We Have The Solution To This Issue.
Find Out From Us Now!
✅ Low Interest Rate
✅ Fast Loan Approval
✅ Flexible Loan Options
✅ Bad Credit Record Are Welcome
✅ 3 Days Collection
✅ We Accept Trade In
✅ No Hidden Cost
✅ We Provide Breakdown Of Pricing
✅ Call Or Pm Us For Free Quotation
✅ Freebies
We Have A Wide Range Of Class 2B Class 2A And Class 2 Motorcycles.
For More Information, Please Do Not Hesitate To Contact Us.
Sales Enquiry:
Please Contact Our Friendly Salesperson @
- Gerald: +65 81882357
- Deanna: +65 88829297
Showroom Address:
1080 / 1082 Serangoon Road
Singapore 328183
Showroom Contact: 62927040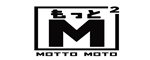 Rd 2, 22 Nov 2023
COE Bidding of Motorcycles