Brand New Royal Enfield Himalayan!
Limited Time Only Promo
While Stock Last
Promo End 31 Dec 2022
Decades Of Expeditions.
Thousands Of Kilometers Of Traversing The Most Challenging Terrain.
Years Of Living And Evolving With A Machine That Responds To The Mountains.
That's How We Made The Himalayan, Our First Dual-purpose Motorcycle.
Here Is How It Was Built To Be Tough, Versatile, And Adaptable To All Kind Of Terrain.
- Trade In Welcome
- Low Downpayment*
- Loan Available
- PR/WP/SP Holder Welcome
- Delivery Rider Welcome
- Free Gift Inclusive
Drop By To View Or Pm For More Details
Arissa - 96728898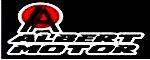 Rd 2, 18 Jan 2023
COE Bidding of Motorcycles