*Brand New And Ready Stock*
Top Of The 𝐑𝐨𝐲𝐚𝐥 𝐀𝐥𝐥𝐨𝐲 Range Right Now Is The 𝐆𝐏 𝟐𝟎𝟎 With A Liquid Cooled Engine And Metal Bodywork.
This Is As Close To A Modern Vintage Touring Scooter As You Can Get.
With Power To Spare It Also Includes Electronic Fuel Injection, A Large Fuel Tank And A Stylish King And Queen Seat.
Safety Abounds Too With Abs Stopping You Safely In An Emergency And The Extra Bright Dual Led And Halogen Lighting.
PM Us For More Info!
We Know How You Feel Due To The High Coe However We Have The Solution To This Issue.
Find Out From Us Now!
✅ Low Interest Rate
✅ Fast Loan Approval
✅ Flexible Loan Options
✅ Bad Credit Record Are Welcome
✅ 3 Days Collection
✅ We Accept Trade In
✅ No Hidden Cost
✅ We Provide Breakdown Of Pricing
✅ Call Or Pm Us For Free Quotation
✅ Freebies
We Have A Wide Range Of Class 2B Class 2A And Class 2 Motorcycles.
For More Information, Please Do Not Hesitate To Contact Us.
Sales Enquiry:
Please Contact Our Friendly Salesperson @
- Gerald: +65 81882357
- Deanna: +65 88829297
Showroom Address:
1080 / 1082 Serangoon Road
Singapore 328183
Showroom Contact: 62927040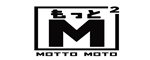 Rd 1, 07 Dec 2022
COE Bidding of Motorcycles