Peugeot Metropolis Is A Scooter Entirely Designed And Produced In France.
Already Recognised As The Most Technologically Advanced 3-wheeler On The Market.
Symbol Of The Brand's Automotive Affiliation.
This 3-wheeled Vehicle That Combines Stability, Performance And Practicality.
Protective And Reassuring.
With Its Tire Pressure Sensors And Daytime Running Lights (Drl) - A World First On A Scooter!
Its Aspheric Mirrors Without Dead Angle, Its Abs Braking And Its Front Axle Resulting From Automotive Technology.
Tired Of Your Bikes Or Coe Ending?
Come Down To Our Place To Check The Variety Of Bikes Available!
We Will Share You Our Multiple Loan Options And We Will Work Out For Your Monthly Budget!
Oh Yes Ofcourse We Do $0 Downpayment As Well!
(Just Deposit To Reserve And Well Settle For You)
We Are Here To Assist U!
Do Not Hesitate Ask Us Any Questions Regarding Motorcycle Or Loan Applications.
We'll Resource Your Enquiries And Will Provide You The Best And Cheapest Offer In Town.
- Cheaper Coe
- Full Loan
- No Hidden Cost
- Friendly & Helpful
- Get Your Motorcycle
- Freebies Give Out
Do Drop By Pitmoto @ Woodlands Industrial Park E9 #01-12
You Can Discuss Prices With Our Friendly Sales Consultant!
Dira
Hp: 90211094
Fauzan
Hp: 89097606
Admin/ Office
Tel: 69099876
PITMOTO
Wave 9
71 Woodlands Industrial Park E9
#01-12 S(757048)
Mon-Fri 10am - 8pm
Sat -Sun 11am - 6pm
We Are Open Everyday
Used Peugeot Metropolis 400 for sale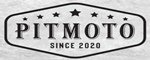 Rd 2, 17 May 2023
COE Bidding of Motorcycles