Honda Adv 150
| | |
| --- | --- |
| Brand | Honda |
| Model | Honda Adv 150 |
| Engine Capacity | 150cc |
| Class | 2B |
| Type of Vehicle | Scooters |
| Condition | Brand New |
Brand New Honda Adv 150 For Sale.
Price Excluding COE And Insurance.
Super Attractive Interest Rate! 🤩
*Flat Rate For All Classes*
2.68% P.A New Bikes
2.98% P.A Used Bikes
3.98% P.A More than 10 years of Bikes
T&C Apply.
🤩 [𝗟𝘂𝗰𝗸𝘆 𝗗𝗿𝗮𝘄] 𝗦𝘁𝗮𝗻𝗱 𝗮 𝗰𝗵𝗮𝗻𝗰𝗲 𝘁𝗼 𝘄𝗶𝗻 𝗮 𝗯𝗿𝗮𝗻𝗱 𝗻𝗲𝘄 𝗬𝗮𝗺𝗮𝗵𝗮 𝗔𝗲𝗿𝗼𝘅 𝟭𝟱𝟱!
Lucky Draw ️️️
When You Purchase Any Bike (New/Used/Re-loan) From Eighteen Motto Pte Ltd, You Stand A Chance To Win A Yamaha Aerox Keyless 2021 Model. (Excluding Coe And Insurance). Valid Till 31/12/2021.
Loan Tenure Up To 7 Years.
- $0 Down Payment
- Low Interest Rate
- Fast Loan Approval
- Flexible Loan Options
- Bad Credit Record Are Welcome
- We Accept Trade In
- No Hidden Cost
- We Provide Breakdown Of Pricing
- Call Or Pm Us For Free Quotation
- Monthly Payment By Giro/Paynow
Contact Us Now:
David: 97121818
Farah: 83421818
Jc: 96261818
Shakirah: 80280573
Showroom Address:
40 Kaki Bukit Crescent,
Singapore 416266
Tel: 67433110
Operating Hours
Monday To Saturday (Closed On Sunday/Ph)
0930 am To 0630 pm
Used Honda Adv 150 for sale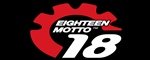 Rd 2, 19 May 2022
COE Bidding of Motorcycles