Revology Bikes Pte Ltd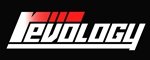 Address
Operating Hours
(Mon - Sat) 11 am to 8 pm
Welcome to Revology Bikes, your premier destination for all things motorcycle-related. At Revology Bikes, we're more than just a dealership – we're your one-stop motorcycle haven, committed to delivering the best two-wheeled experiences to enthusiasts in town.
Our passion for motorcycles runs deep, reflected in everything we do. We offer a wide selection of affordable bikes to suit all styles. Our unwavering commitment to transparency sets us apart – the prices you see are the prices you pay, with no hidden costs. As true professionals in the industry, we prioritize integrity in every aspect of our business.
Beyond the bikes, we recognize that every rider deserves a comprehensive support system. That's why we offer an array of rider essentials, from small accessories that add that personal touch to high-performance upgrades that enhance your riding experience.
Our workshop is staffed by skilled technicians who are well-versed in motorcycle care. We've got you covered, whether essential servicing like engine oil changes, spark plug replacements, brake pad replacements, or more intricate drivetrain servicing, including chain and sprocket replacements and battery installations. Our major servicing options for those seeking extensive care encompass valve clearances, complete overhauls, top overhauls, and much more.
Accidents and breakdowns can happen to any rider. We offer a motorcycle towing service that ensures you're never stranded on the road. We're here to get you back on your bike and on track when things go awry.
Navigating the aftermath of an accident or third-party claims can be challenging. At Revology Bikes, we're not just here to sell you a bike but to stand by your side. Whether you're dealing with injuries, property damage, or loss of your motorcycle, we're ready to assist you through the claims process.
Additionally, we understand that acquiring your dream bike can sometimes require financial assistance. That's why we offer loans and refinancing options, making it easier to own the bike you've always wanted, even if you're purchasing from a direct owner.
At Revology Bikes, our dedication to motorcycles goes beyond the sale; it's about building a community of riders who share our passion. Join us on this exhilarating journey – whether you're a seasoned rider or just embarking on your two-wheeled adventure. Experience the Revology difference today.
Rd 2, 22 Nov 2023
COE Bidding of Motorcycles