Yamaha R1 SRT Petronas Replica Is Released And It Is Special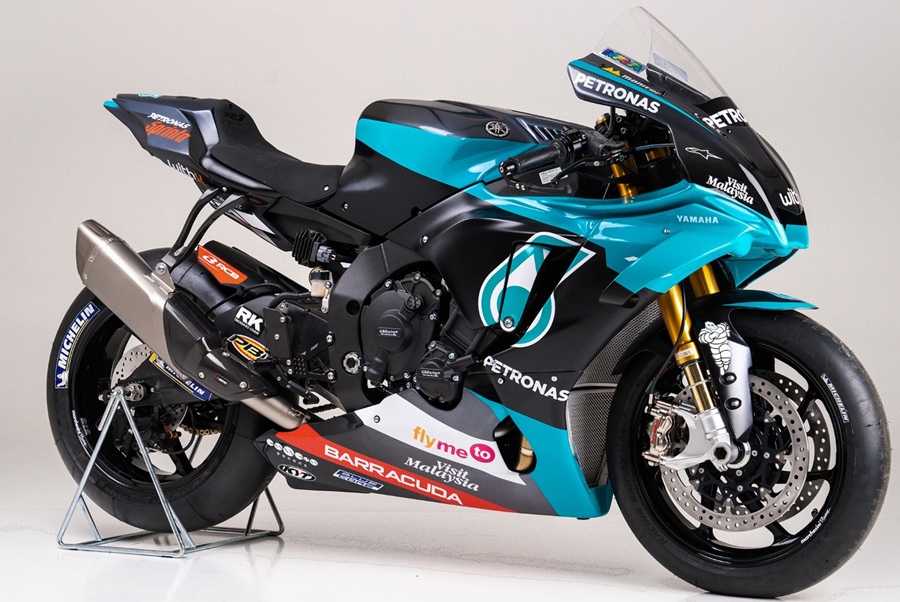 Yamaha will soon release the YZF-R1 Petronas edition superbike with powerful upgrades and team colours. Petronas Yamaha SRT has been with us for 1.5 seasons, which isn't much, but they already have amazing results.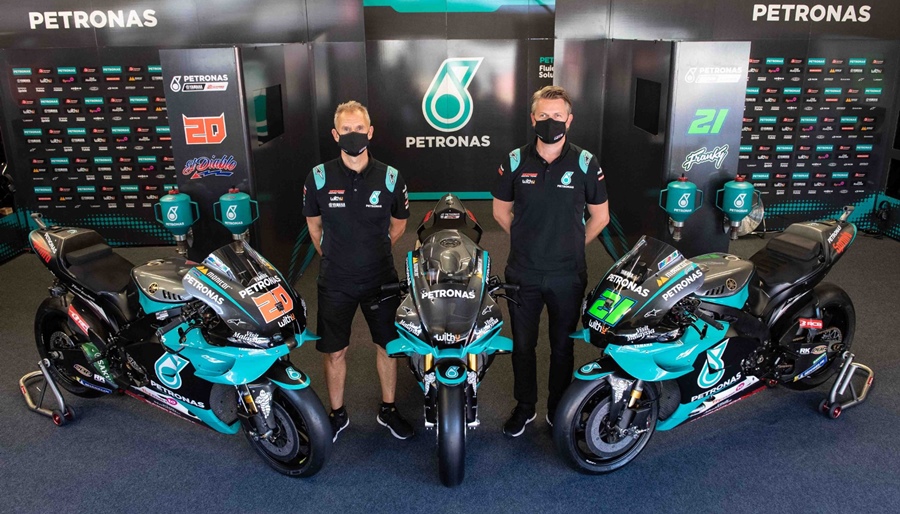 The team won seven podiums, six poles, Independent Team Rider (ITR), ITC (Independent Team Championship), and all of that in one season. In the 2020 season, which was delayed, their newest rider, Fabio Quartararo, won 2 races while Franco Morbidelli won one.
Yamaha works closely with the Petronas team to provide the latest motorcycles with the latest upgrades and changes. All of that is needed to make sure the team can achieve top results. The same bike version is provided to the factory team and Petronas SRT.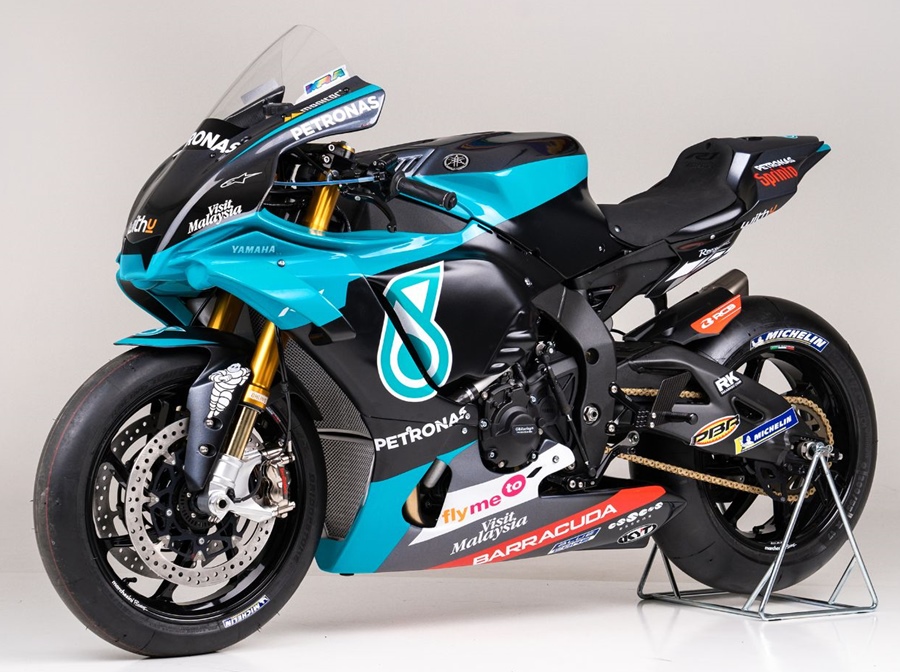 New Yamaha Petronas YZF-R1
We all know that factory motorcycles and the ones that race on a racetrack doesn't have much in common. The racing bikes are far more advanced. They are also track-focused. Road bikes do get similar or even the same technology eventually, but race bikes advance faster and usually more radically. All of this means that road bikes are obsolete compared to racing cousins. Petronas YZF-R1 is different. It comes with the Petronas colour theme and some impressive upgrades.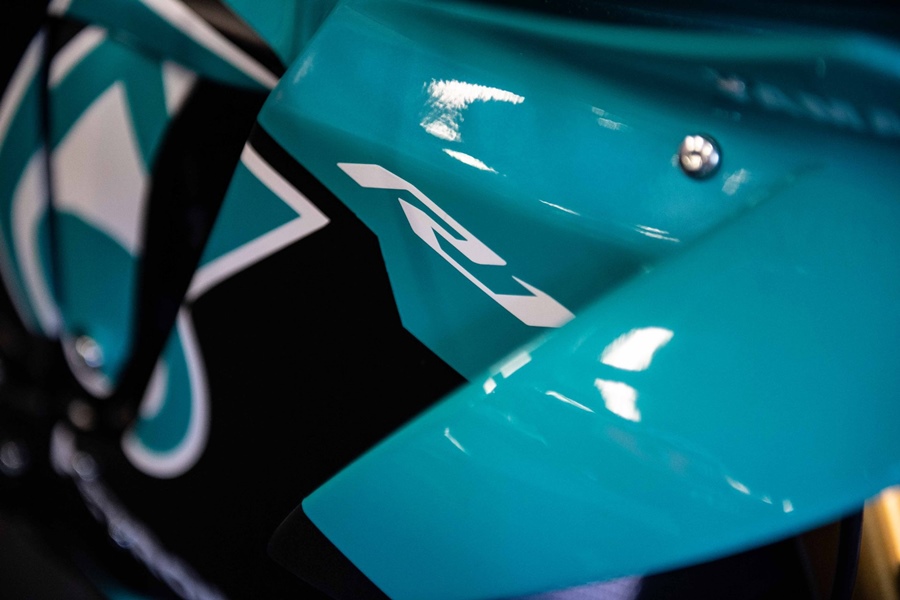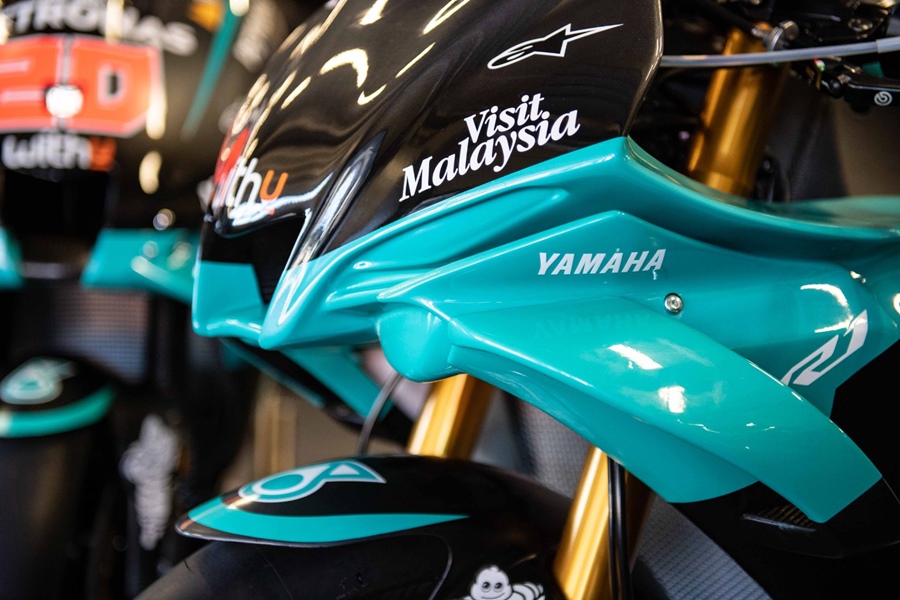 The first differences are aerodynamics. The replica comes with almost identical fairings. The headlamp holes are closed, and the tail section is shorter than on the ordinary model. There are wings at the front, the same as we can see on YZF-M1R. Also, the reservoir tank is shaped to look like the one on a race bike. In general, YZF R1 Petronas looks identically as YZF-M1R, a real racing bike.
Yamaha worked closely with YART or Yamaha Austria Racing Team to make this motorcycle even more special. It gets better; racing ECU, race footpegs, fast reaction throttle, and most elements made from carbon fibre, including expensive fairings.

At the front, you can see Ohlins FGRT while at the back monoshock, Ohlins TTX keeps control. T drive rotors and GP4-RX caliper made by Brembo are here as well. Petronas Yamaha comes with Micheline tires (slicks of course) and also Marchesini wheels. They are made entirely from aluminium.
There is a limit, though. Only 46 units will be made because they are made as a tribute to the 46th birthday of the Petronas team. Each bike will cost SGD$82,800 excluding tax! Those of you who believe this is too much, keep in mind that there are a few additional elements.
Yamaha will provide a KYT helmet to all buyers, VIP pass, and apparel (completely branded). For fans, VIP pass has a vital role. It will be valid the entire year, and you can visit the pit stop team section.
Morbidelli will soon ride in Yamaha Racing Team. Petronas SRT will keep Quateraro for the next season. But who will be the second rider in 2021? According to unofficial rumours, Valentino Rossi may be the one. It means that Yamaha Petronas YZF-R1 owners can ride the same bike as this racing legend!
Rd 2, 22 Jul 2021
COE Bidding of Motorcycles