'Viking' Biker's Solo Trip to Iceland Aims to Raise Funds for Children's Special Needs School
Four months ago, Andrew Kirk started a crowdfunding initiative to raise approximately $3,614 SGD for St Francis Special Needs School. He hopes to do so by "riding a big hairy motorbike around Iceland in May."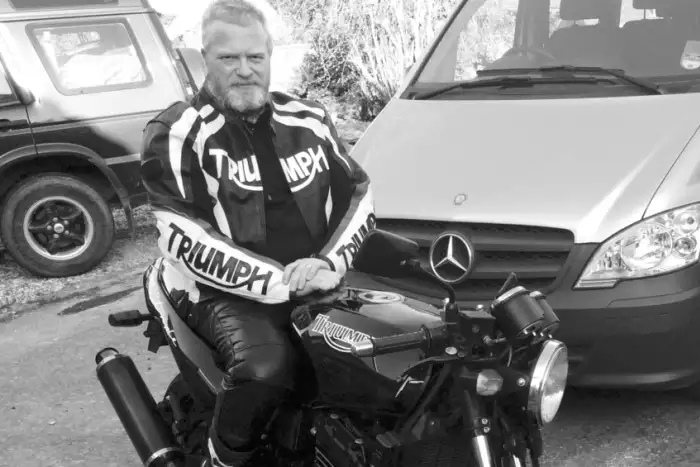 (Image taken from Market Rasen Mail)
The money raised will be spent on a new minibus for the special needs school so as to increase accessibility to much needed facilities.
According to Kirk, the Lincolnshire based school had supported and cared for three of his children over the past 15 years. St Francis is a school funded entirely by charitable donations, and reportedly provides a full curriculum of special education to around 100 children with varying degrees of physical and behavioral needs.
"It is a wonderful, warm and caring environment, and has provided a first step towards independence, for several generations of kids," Kirk stated.
The Englishman also said: "My last child left the school last year and by virtue of this madcap trip, I would like to repay a small part of the enormous debt I owe the school and its staff."
Kirk's motorbike adventure will be a trip of about 1335 km around Iceland and it will begin on May 20th. As he is diabetic, he has also been advised to break the trip down into four manageable distances.
In an interview with Market Rasen Mail, Kirk also said: "A lot of the area is uninhabited - in fact 60% of the population live in one place, Reykjavik - so the worst thing would be if I became ill in the middle of nowhere."
For this biker, it will be an opportunity for him to trace his roots too. Kirk claims to be fascinated with family history and is convinced that he has some Viking ancestry.
"Maybe I will discover something while I am there," he remarked.
So far, Kirk's fundraising has reached 24% of his eventual goal. If you are interested in supporting his cause, you can visit the crowdfunding site here.
We wish Mr. Kirk the best of luck for both his fundraising goals and his trip to Iceland
Rd 1, 09 Jan 2019
COE Bidding of Motorcycles