Top 10 Most Popular Class 2A Motorcycles in Singapore
Wondering what two-wheeled ride you should get next to fit in with the rest of the biking scene in Singapore? Here is a comprehensive list of some of the most popular Class 2A motorcycles here in Singapore. Do note that this list is compiled based off our observation and opinion, and hence may not be 100% accurate.
With KTM and Honda combined dominating more than 50% of the list, this sure reveals the kinds of motorbikes Singaporeans like to go for. Presenting to you… the top 10 most popular Class 2A motorcycles in Singapore.
Coming in at Number 10, we have the KTM 390 Duke.
Sporting the signature KTM orange is the 390 Duke, which promises both a fun and comfortable ride. With its modern looks and KTM's "Ready to Race" performance standard, this bike is one hell of a package for any rider.
Next up at Number 9 is the Vespa GTS 300 Super.
As one of the most famous scooter brands in the world, Vespa is known for churning out stylish models and the GTS 300 Super is no exception. The new updates also feature implementation of safety technology such as traction control and ABS, while practicality is also increased with a larger under-seat compartment.
Ahead at Number 8 we have the Honda NSR250 PGM 4.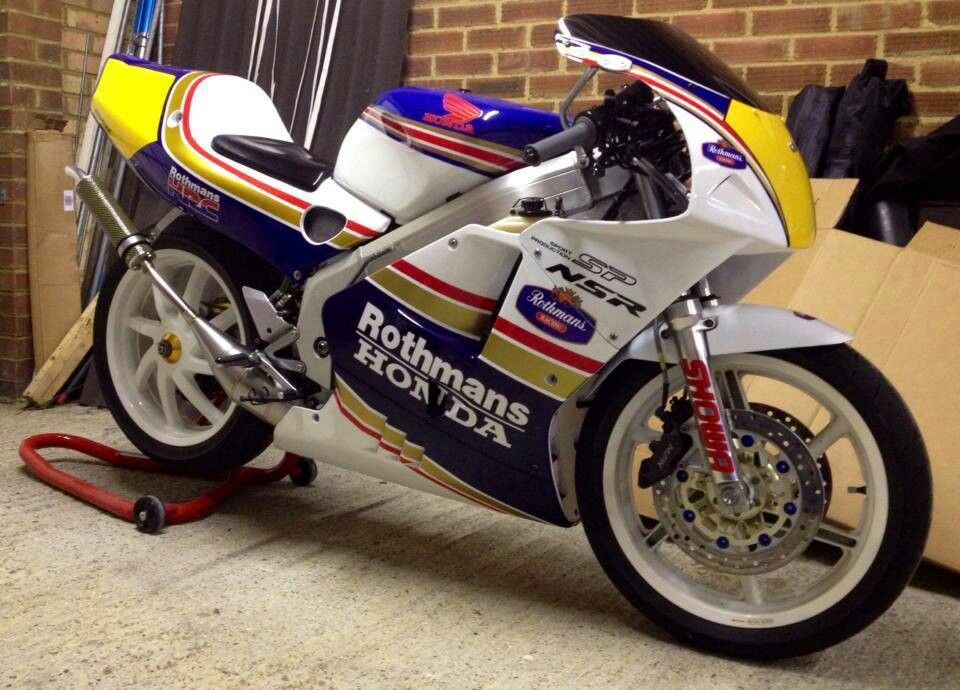 Photo Credits: pinterest
One of the older bikes on the list, this should be a rare sight on roads nowadays, and yet it is not. So how did it manage to snag a position within the top 10? The answer lies in the smooth operation and accurate control of the bike. The always ice-cream sound whenever it clutches in. But sad to say, this bike will soon be extinct in singapore as its fall under the NEA liftspan.
Coming in at Number 7 are the Honda CB400 Super 4 Spec 1, Spec 2, Spec 3 to Revo bikes.
Ever reliable, the Honda CB400 Super 4 motorcycle has a naked retro design and a smooth inline-four engine. Although not cheap, it is considered to this day as one of the best learner level machinery on the market. Can say to be one of the most reliable 2A bike with low maintainance needed.
At Number 6 is luxury brand BMW Motorrad's G310R.
Described to be "the essence of riding pleasure", the BMW G310 R comes equipped with extraordinary technology, making this roadster agile and easy to control. And although lightweight, the power this two-wheeler can churn out is no joke either - with a 313cc engine, this high quality bike ensures intense riding pleasure. As this is one of first batch of smaller cc BMW motorcycle ever to enter this category.
And finally, the top 5! Rolling in at Number 5 is the Honda CB400X.
The Honda CB 400 X is one of the most advanced, feature-filled road touring motorcycles. With its large fuel tank hard carrying some of your longest trips, as well as a comfortable and relaxing riding position, this bike makes for an incredible road touring experience. In its class of heavy touring motorcycles, this Honda bike's weight is considered fairly average at about 194 kg.
Next, we have the Honda FJS400D SilverWing at Number 4.
Known as the first 400cc motorcycle model to carry a two-cylinder engine, this beast boasts a generous torque and an extremely powerful ride. Said to be among the best maxi scooters out there, the SilverWing 400 also delivers nice performance and maneuverability. The cruising speed of this Honda scooter also makes for a perfectly safe ride.
Coming in at Number 3, we have the Kymco XCiting 400I.
Sleek and slim, the Kymco XCiting 400I makes for a thoroughly modern ride. The suspension on this bike is also considered more superior to many other scooters on the market, and the newest update comes with Bosch's ABS which ensures better safety and control. Although instrumentation is basic, the essentials are all there and the remarkable handling means you could almost forget that you are sitting astride a scooter and not a sportbike.
Top 2 now! Standing proud at Number 2 is the Suzuki DRZ400SM.
Good, reliable and comfortable, the Suzuki DRZ400SM boasts an effortless start and smooth power delivery. The bike is powered by a high performance 398cc liquid-cooled, four-stroke engine and also features a chrome-moly steel frame for agility. This makes it an ideal motorcycle not just for beginners, but also for pros looking forward to fun and lively riding.
And finally, Number 1! Drumroll please… and we have the KTM RC390!
Not only does the KTM RC390 top the list, it also dominates and stands out on the roads with its eye-catching orange and glossy finish. Described to be "a sports bike in its purest form", the RC390 is extremely agile and fast. Featuring spectacular handling, incredible performance and a thrilling power roaring in the engine, it is no wonder that this is the most popular Class 2A motorcycle among Singaporean riders.
Rd 2, 20 Feb 2019
COE Bidding of Motorcycles