The Rolls Royce of Motorcycles is Back with the Pendine Sand Racer
George Brough of Brough Superior was the force behind the superior works on Haydn Road in Nottingham, England. Austria-based British-born Mark Upham has the ownership of the Brough Superior name now, however, and is aiming to rejuvenate the brand.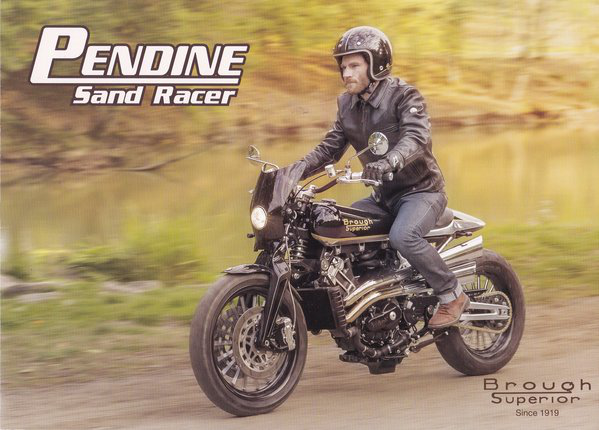 Dubbed as the "Rolls Royce" of the motorcycle industry, the firm is back in business as production for the SS100 MK2 is now well under way.
But this is not about the SS100. This is about the new and reimagined SS100, the SS101 Pendine Sands Racer, befitting the name Pendine which was the place of speed and records from 1924.It has the same engine as the SS100 but uses a de-strapped tank, a boat tail seat unit, a small nose cowl and slashcut exhausts. With Michelin Anakee 111 tyres, 19-inches for the front rim and 18-inches for the rear, the Brough Pendine Sands also has its own swingarm which runs a linkage-free right-sided monoshock.
The Pendine Sands is a 997cc, watercooled dohc 88-degree V-twin four-stroke with four valves per cylinder and a maximum torque of 89Nm. It also has a multiple oil-batch clutch with hydraulic operation and a titanium-framed chassis with a Fior-type aluminium casting fork and twin articulated triangular titanium links.
Standing at 820mm, the Sands Racer will cost about £58,000 (SGD$92,658).
Rd 1, 05 Dec 2018
COE Bidding of Motorcycles