Take the Suzuki VR Experience
From Google glasses to Apple watches to virtual reality glasses, technology has come a long way in bringing events right into our very eyes, our very homes, without the expense of travel or physical movement. Simply putting on a stereoscopic head-mounted display onto our heads will bring us right at the center of all the action.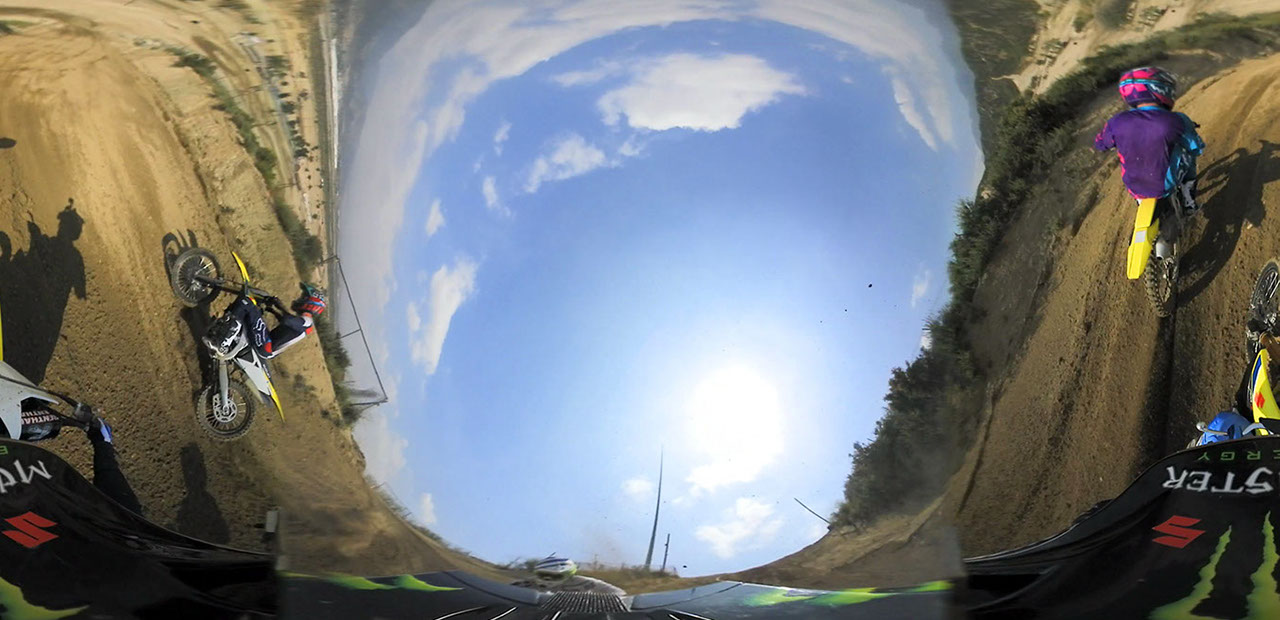 The first real launch of a VR headset that spread globally was Sony's prototype for the PlayStation 4, which then became the PlayStation VR inn 2014. Four years later, we can't say the VR headset industry has developed much, but we can say that more companies are tapping into the product and its benefits in creating brand awareness.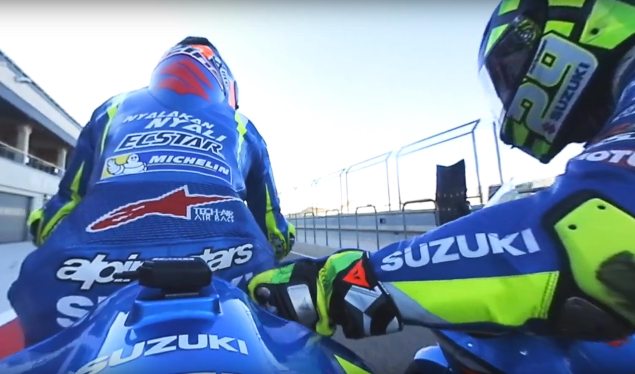 Take for example the ECSTAR Suzuki MotoGP team who set up a few VR cameras on their GSX-RR racebikes at Valencia for the recent MotoGP test, with riders Andrea Iannone and Alex Rins.
Let's be honest, no matter how good a rider you think you are, there is only a one in a million chance that you'll ever get to step foot into a MotoGP paddock, or ride a MotoGP bike. The VR app involves using VR goggles and a smartphone to view videos recorded by a 360˚ camera mounted to a motorcycle.
It allows the customer to look in any direction, either up, down, left or right (360˚).
As a result, loyal fans of the racing sport might finally get the chance to experience what it's really like being on the MotoGP tracks.
Suzuki invites viewers to take a trip with Team Suzuki ECSTAR's Andrean Iannone and Alex Rins on the GSX-RR MotoGP machine.
There is also an exclusive Suzuki VR experience that you can enjoy at participating Suzuki dealers all over the world. Check if your local dealer is participating here. Suzuki also has a RM-Z450 VR experience where viewers are taken to the U.S. Glen Helen Raceway with AMA Motocross and AMA Supercross champion Ricky Carmichael.
(Images: Suzuki Racing News)
Rd 1, 06 Mar 2019
COE Bidding of Motorcycles