Showdown Between The American V-Twin Motorcycle Brands
The open showdown drag between the Indian Challenger Vs Harley Davidson Road Glide Special might be the newest marketing campaign by Indian Motorcycle.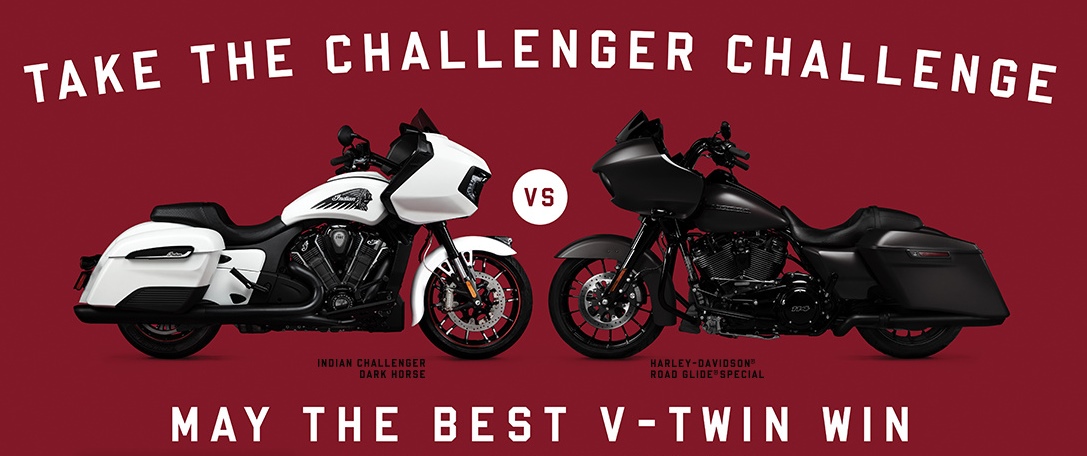 In the video, both riders were able to swap for the drag race to determine which bike perform better in terms of speed and power.
The Challenger Challenge which was held on the oncoming Daytona Bike Week, will visit all Indian motorcycle dealers and selected dealers will have both the showdown machines ready for customers to try out the challenge.
Mention in Indian Motorcycle website with strong words: May the best V-twin win!
Rd 2, 20 Jan 2021
COE Bidding of Motorcycles