Rider Of The Drama Parking Dispute At Landed Property Confess On His Point Of View
A few days back on the "Drama Parking Dispute Between Lady And Food Delivery Rider At Landed Property", the rider has just come out to confess on his social media that what happened on that day.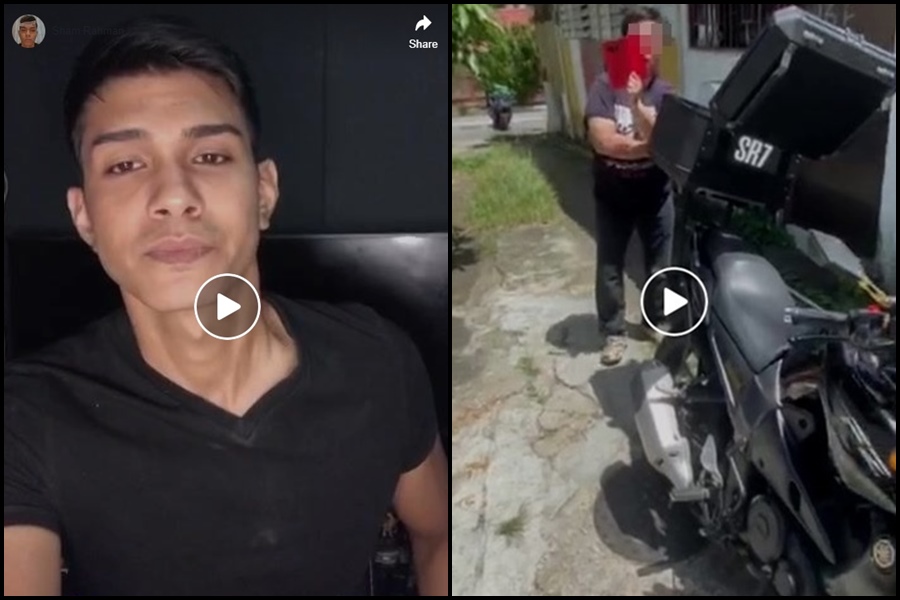 Understanding from Mr Sham Rahman's point of view, indeed a lot of food delivery riders daily have to deal with mean business owners/staffs and customers. And the riders need to endure these unfair treatments with the nasty attitude towards them.
As every min counts for earning from the delivering of the food order, riders are seriously determined to send the food to you as fast as they could with their motorcycle. When someone half your delivery, it's like breaking your rice bowl.
That explains his reaction and why he needs to protect himself with the videos recording.
Although the video might be offensive in the choice of words to some, you can see that the rider still kept his cool despite under the hot sun.
So everyone, please do be kind to food delivery riders. They risk the weather, traffic condition and the current Covid situation to send you the food. A simple appreciation of "Thank You" means a lot.
Video as below:
Rd 1, 05 Aug 2020
COE Bidding of Motorcycles