New Rates for Vehicles Entering and Leaving Singapore, Motorcycles Excluded
Land Transport Authority (LTA) has revised the toll charges at the Woodlands checkpoint and will be effective starting February 1, in a bid to match Malaysia's toll rates. There are no changes for the toll rates at the Tuas Checkpoint.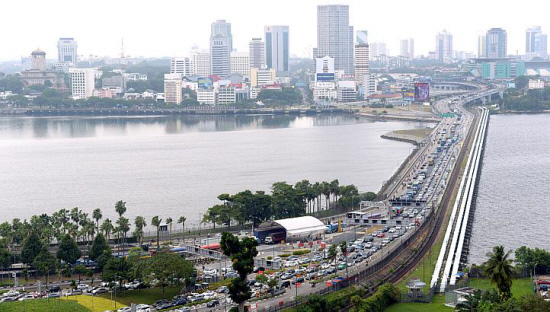 (Image: The Independent Singapore)
With the exception of motorcycles, all other vehicles entering Singapore will no longer have to pay toll charges while toll charges for those leaving Singapore will be reduced.

The revision of toll charges is as follows:
(Image: Land Transport Authority)
On the other hand, motorists are advised to ensure that their Autopass cards have sufficient value in them before driving through checkpoints. "It is the responsibility of motorists to pay all required tolls, fees and charges," read LTA's news release, "using the payment machines located at the immigration booths."
Those who do not pay their due fees will be charged in court and are liable to pay a fine not exceeding $1,000 or even three months maximum in prison.
For more information, visit LTA's official website or call 1800-CALL LTA (1800-2255 582) if in Singapore, or 65-62255 582 if calling from other countries.
(Source: Land Transport Authority)
Rd 1, 05 Dec 2018
COE Bidding of Motorcycles