New Details About 2019 FIM MotoE World Cup – Enel revealed to be Title Sponsor
It was only a year ago when it was announced there would be an electric motorcycle race series in 2019 that will run in parallel to the MotoGP Championship. And after the announcement that Italian firm Energica has been chosen as the main manufacturer, the 2019 FIM MotoE World Cup has been gaining much interest.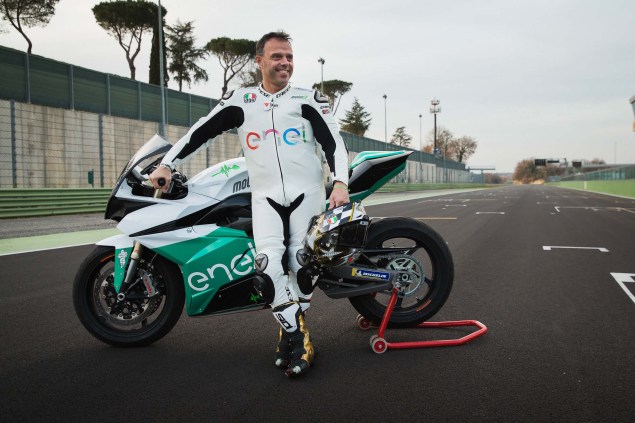 (Image: MotoGP)
Now we have more information on this fledging series. Dorna and the FIM have laid out a few of the basics for MotoE in terms of teams, bikes, tracks, and the format of the race.
There will be 10-lap races for MotoE and without any inclinations of lessening the distance, they want a simultaneous increase of motorcycle performance and race spectacle as riders give their all to win the Cup. For the inaugural season, five races will take place, all of which will be at European rounds for the MotoGP championship. This is a strategy that Dorna and the FIM will use to promote MotoE as well as to garner more attention by using the hype around MotoGP.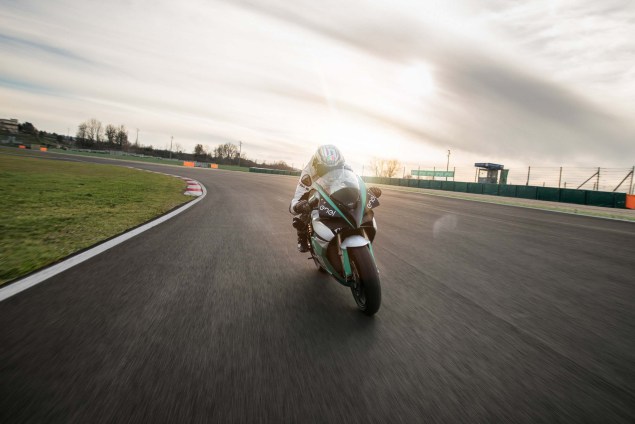 (Image: MotoGP)
The 18-bike grid will be filled by current grand prix teams and to fill those grid spots, each of the seven independent MotoGP teams will be provided with two bikes. The remaining four machines will be slotted into Moto2 or Moto3 teams who have chosen to enter MotoE.
This bike allotment is likely Dorna's killer app for the MotoE World Cup, as it ensures that recognizable names, teams, and brands will be found on the MotoE grid. Not only does this provide legitimacy to the series, it also helps engage existing fan bases and earn their support.
Practice sessions will take place on Friday, qualifying on Saturday, and the races will occur on Sunday – mimicking the current GP schedule. The first pre-season test is set to take place at Jerez, later this month.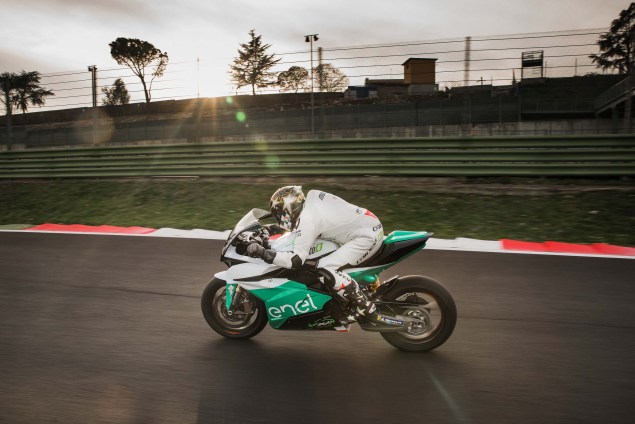 (Image: MotoGP)
Michelin will continue as a single-tire supplier in the GP paddock, providing rubber to the MotoE teams. Enel, the title sponsor for the series, will also be on-hand to help with charging the electric motorcycles. The partnership with Enel is actually quite extensive, with the Italian electric company providing fast-charging stations to the MotoE paddock, as well as green energy supply/storage on-site at the five MotoE venues for energy efficiency.
Dorna also mentioned that Enel will be employing a battery-equipped mobile charger so that machines can be recharged in under half an hour.
The FIM Enel MotoE World Cup is likely to push electric motorcycle racing firmly into the public consciousness, with Dorna and the FIM effectively leveraging the success of the MotoGP Championship to launch the new series.
Only time will tell how successful and entertaining it will be. If it gets traction with the fans, then we should expect more of the electric racing series in the coming years.
Rd 1, 09 Jan 2019
COE Bidding of Motorcycles