MV Agusta Returns to Grand Prix, and Here is the Race Bike They will be Using
MV Agusta will finally be returning to the Grand Prix, though instead of returning to the MotoGP class the Italian brand will be entering the Moto2, which is also an extremely competitive series.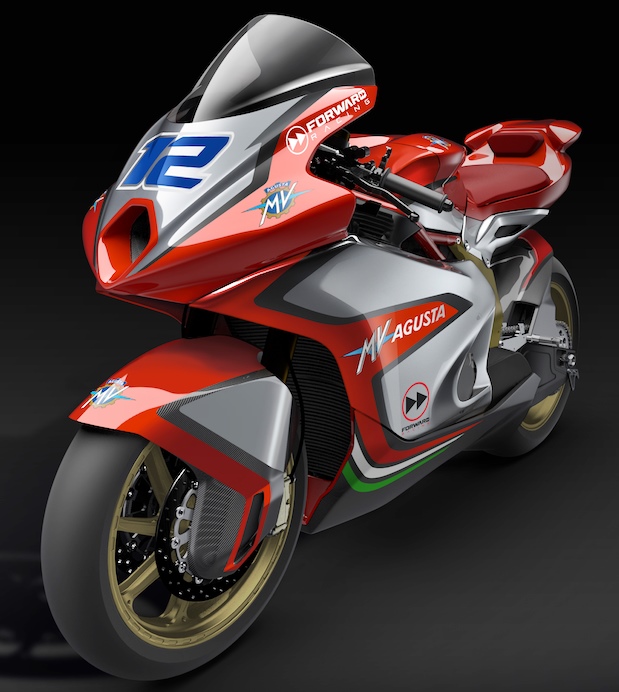 (All images taken from MV Agusta)
With Kalex dominating the Moto2 series so far, and with the likes of KTM having mixed success, it will be interesting to see how MV Agusta fares. And one of the most important determinants will be their weapon of choice.
Set to use a 765cc Triumph three-cylinder engine from 2019 onwards, the motorbike is expected to debut on the racing track in July this year.
The boss of MV Agusta, Giovanni Castiglioni, also added that the first prototype to run in Moto2 is already in an "advanced stage of development."
Seemingly inspired by the MV Agusta street bike, the race bike will feature a similar chassis, as well as the iconic tank shape well known to fans of the Italian motorcycle manufacturer.
However, these are only the artist's drawings, so we can probably expect more updates and developments on the bike as the Moto2 race series draws nearer.
There is also no word released as to who the rider helming the two-wheeler will be.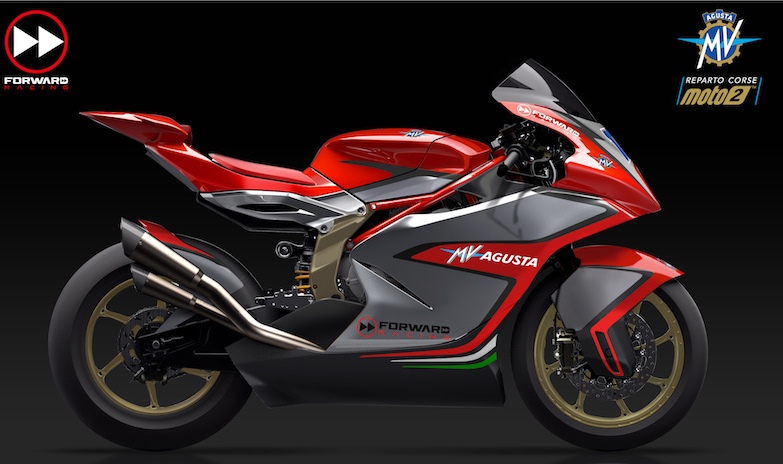 MV Agusta is reported to be the most successful European motorcycle manufacturer, boasting 75 world titles - 38 rider and 37 manufacturer - from 1952 to 1972. And their return to the race track will probably be nothing short of epic.
"The return of MV Agusta to the Grand Prix is a great honour for me. The Moto2 World Championship is very competitive and in order to be successful we need to apply the best of our technology and experience in racing motorcycle development," said Castiglioni.
Forward Racing Team CEO Giovanni Cuzari also said: "The dream of bringing MV Agusta back to the World Championship was born with Claudio Castiglioni, to whom I have always been linked by deep esteem and friendship, and the dream came true with his son Giovanni."
"I find it difficult to express with words what this means, to be actively part of a common project with both MV Agusta and CRC, the two Italian excellences that created the most beautiful motorcycles in history."
"I worked many years for this to happen, and now I feel proud to announce that MV Agusta will race in the Moto2 World Championship with Forward Racing Team. I am also aware of the great responsibility involved in having such a prestigious brand on the hulls of our motorbikes."
"Our team, along with MV Agusta and CRC, will strive to achieve, in the shortest possible time, what all the fans, and we first, expect and dream."
We will be looking forward to seeing what awesome bikes MV Agusta will be bringing out for the competition.
Rd 1, 09 Jan 2019
COE Bidding of Motorcycles