Mr. McDonald Organizes Motorcycle Convoy for Bullied Son
A dad from Kelowna, Canada, decided to take matters into his own hands after his own son told him that "he wants to die."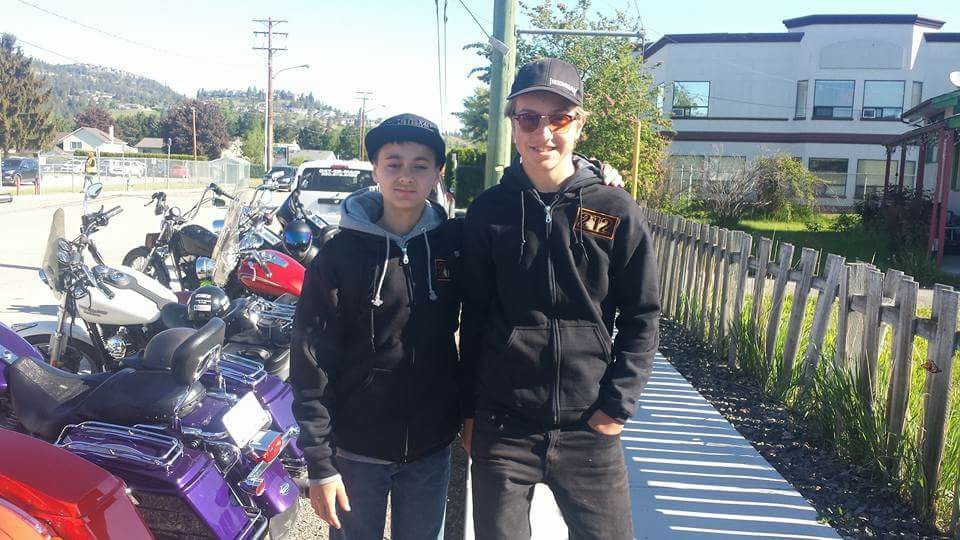 (Images taken from Ride for Keinan Facebook)
12-year old Kienan MacDonald was diagnosed with a form of autism last year and as a result had been singled out and bullied. To the father, Warren MacDonald, Keinan is "just a normal 12-year old that drives [him] a bit crazy and acts like a normal 12-year-old kid", but unfortunately, "some kids at his school have picked up that he is different, he is not as quick or as good on video games, or that his focus on things isn't the same as theirs."
The bullying affected little Kienan so much he told his parents that he wanted to die.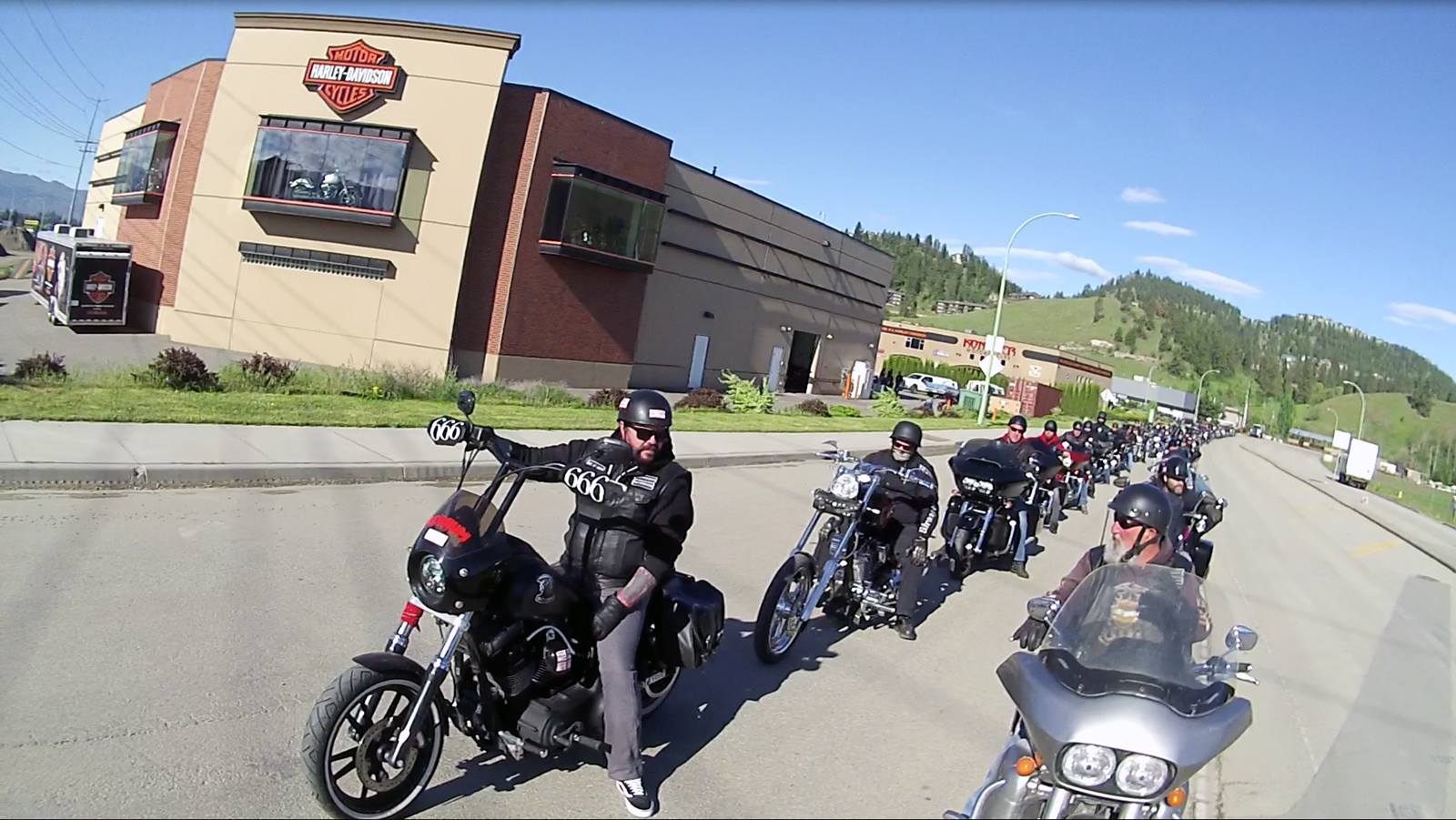 In an interview with Global News, the father said that "it just seemed to me that there was nothing getting done and when Keinan told me nobody is doing anything - to me that was a red flag that I needed to do something."
It was an extremely tough situation, but Keinan's parents came up with a way to help.
Posting his son's situation on a Facebook event page he created, Warren MacDonald stated that he was going to give his son a ride to school on his "kickass Harley" and would appreciate it if fellow bikers could join his cause.
"I have seen others do it and the confidence it gives kids is amazing. Even if it's a 10-minute rush for him… then so be it," Warren explained.
The dedicated father was determined to put a smile on his little boy's face, and his cause resonated with many.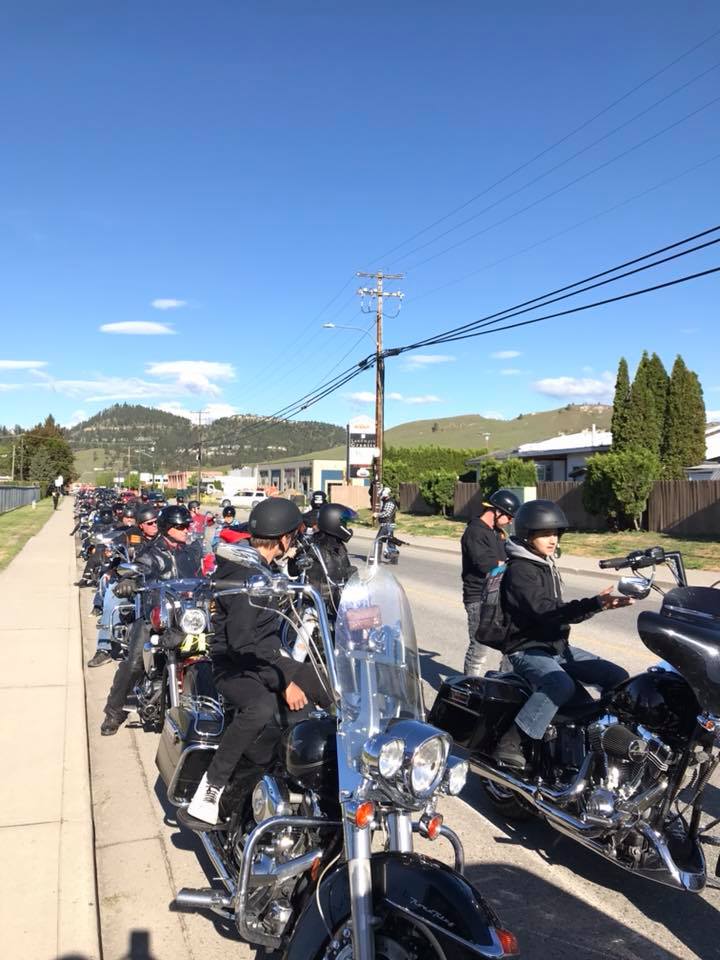 On the day of the event, Friday May 11th, more than 100 bikers turned up. They first met at Gasoline Alley Harley-Davidson at 888 McCurdy Place at 7:15 AM before escorting the bullied child Spring Valley Elementary - the school where Keinan studies.
Out of the 144 bikers that attended, some were from a biker group that came all the way from Calgary; 'Bikers Against Bullying' is a motorcycle group that is dedicated to putting a stop to bullying.
Corey Ripley from the biker group said: "We had one child we rode to school a couple of years ago and he actually came forward to us this year and said, 'You know, if it wasn't for you guys getting involved, riding us (me) to school a couple of times, I was very close to the edge.' So year, we feel we have results."
And it looks like this time, the rally was a roaring success too.
According to Keinan's mother, Crissy MacDonald, "the kids have eased up on the picking."
"It has kind of come to a stop and we're actually trying to build together. And the school is doing a great job of making these kids work together and to see a difference that doesn't make you a bad person - a difference makes you an individual and you've got to learn to be together," Chrissie said.
The parents of Keinan do not want this to be a one-time event, either. The MacDonalds hope that people can continue to come together to do things like this for bullied children all over the region.
Rd 1, 09 Jan 2019
COE Bidding of Motorcycles