Motorcycle Track Day Due To Reopen; Racer Boys! Time To Burn Some Rubbers!
Are you getting rusty from everyday riding on Singapore roads? Even cornering at your favourite spot no longer bring out the excitement in you?

Good news to all pro trackies or racer wannabes! Singapore Trackday for motorcycles has finally reopened this coming weekend! Time to pump up the adrenaline rush in you!
Host By organiser Singamoto Sg, This Covid-19 Edition track day will be held on 19th Sept 2020 from 0800hrs-2000hrs. The venue of the track day will be at KF1 Karting Circuit located at 1 Turf Club Ave.
The host had highlighted on their Facebook page, "No MSS Licence Required" to participle in this oncoming track day! So you need not have a race licence to join this track day.
So long as you are riding a Supermoto, Underbone, Scooter or Assorted bike; You can join to "CUP" some corner!
But do not get over-excited as there might be quite a few restrictions due to COVID 19.
Some safety measures set in place are;
No spectators and mechanics are allowed, in short, you can't bring your cheerleading squad.
Participants are to wear face masks at all times. They are only allowed to remove them before the start of their 45mins riding session.
Do not attend the track day if you are not feeling well.
Zero refund will be issued if you are not feeling well or denied entry to the premise.
See the full list here.
For newbies who are new to tracking, there might not be a rider briefing on the track as stated on their registration form.
But they do have a completed schedule of the entire day's program as follows;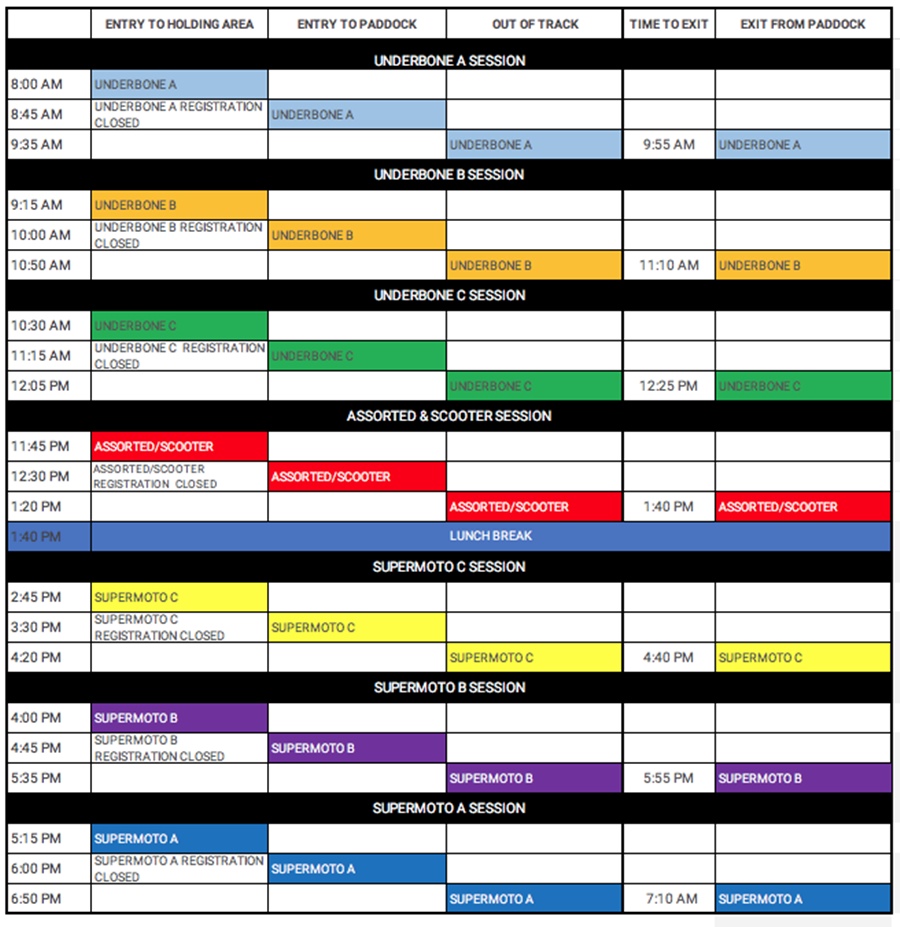 Do contact them on SingaMotoSG's Facebook for more enquires on this coming track day. To all participants joining this track day, Stay safe and have fun!
Rd 1, 09 Sep 2020
COE Bidding of Motorcycles