Marc Márquez's Mistake: MotoGP Argentina
Since the Termas De Rio Hondo circuit in Argentina, Marc Márquez has been entangled in controversy after his performance at the Grand Prix race in Argentina.
His first mistake came when he showed ignorance of the MotoGP rules having arrived back at the grid. The 25 year old Spanish racer's engine of his Honda RC213V had stalled when he pulled up at the grid slot. Although he had done the right thing at first - that is to raise his hand in the air, this action lasted approximately 1 second before he got off his motorbike and tried to push start it.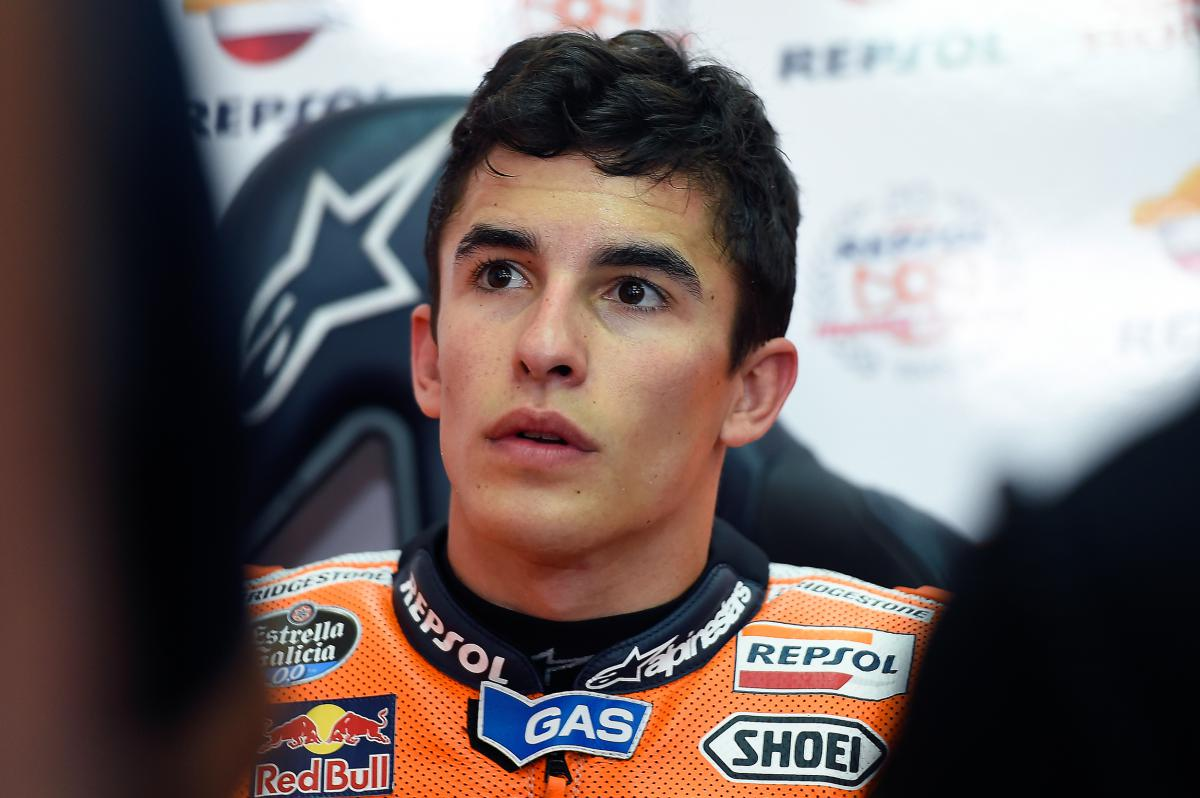 As the FIM rulebook had stated, "Any rider who stalls his engine on the grid or who has other difficulties must remain on the motorcycle and raise an arm. It is not permitted to attempt to delay the start by any other means." While Márquez had indeed asked for assistance, he broke the rules the moment he jumped off the bike and to make matters worse, turned his vehicle around and rode it down the grid in the wrong way back to his starting spot.
The racer had attributed his mistake to confusion on the grid, yet it was shown that his ignorance of rules was what caused his questionable actions at the Argentine Grand Prix.
During the race itself, Márquez then made mistake number two; his aggressive riding led to collisions with Aleix Espargaro and Valentino Rossi and giving him a penalty for irresponsible riding. What made this even more ridiculous was the fact that Márquez's speed was so much faster than everyone else he could have won, as pointed out by Andrea Dovizioso. Dovizioso had said that "Marc managed things particularly badly, because when you are on a track where you are a second faster than everyone in all conditions, it should be easier to get the maximum result." Yet Márquez had thrown away what could have been an easy win due to his erratic riding.
His collision with Rossi also sparked off the Italian racer's resentment. Márquez had run Rossi out wide and blocked his way, forcing the Italian to go towards the wet grass and eventually led to his falling off late in the race.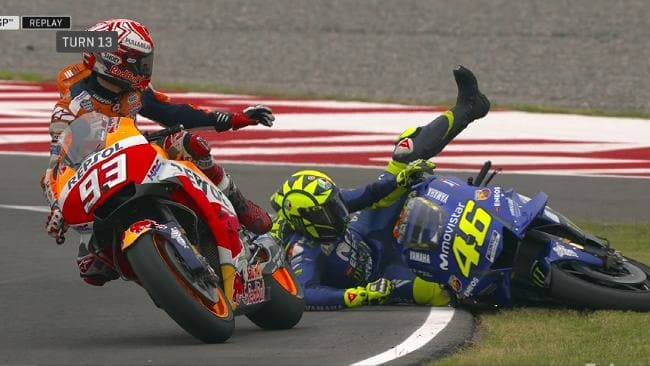 Simmering with rage, Rossi had criticized Márquez for his insolence, claiming that "He destroyed [the] sport, because he doesn't have any respect for his rivals. Never." Rossi had even accused the Spaniard of deliberately targeting the other racers, though Márquez had quickly refuted.
"Of course I'm completely disappointed about this. In my career I never, never, never go straight to one rider thinking that he will crash. I always try to avoid." Márquez said.
Regardless of the rivalry between the two men, Márquez's reckless riding had cost him a 30-second time penalty, eventually dropping him from fifth place in crossing the line to eighteenth place in the final results.
Rd 2, 20 Mar 2019
COE Bidding of Motorcycles