Many Motorcycles Intercepted During The Major Joint Operation Roadblock Conducted By Traffic Police & LTA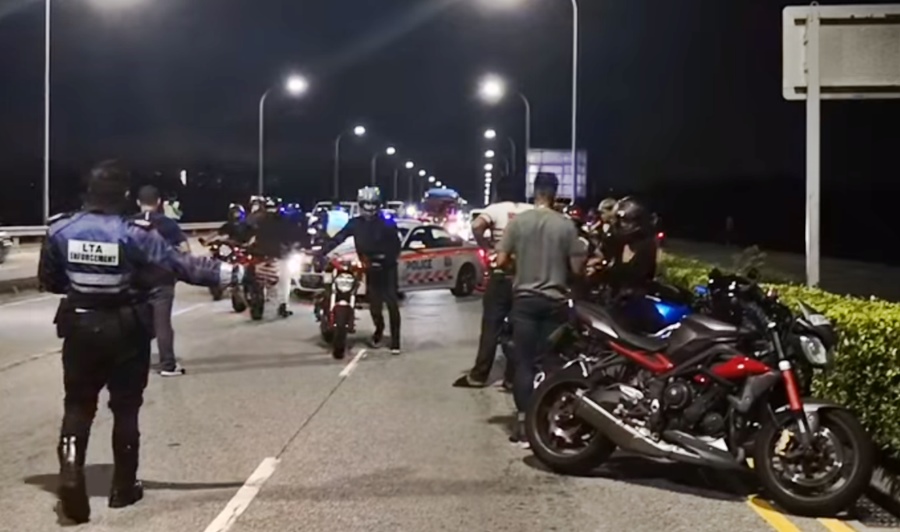 Major Joint Operation by the Singapore Traffic police force and the Land Transport Authority (LTA); which launched a five-day law enforcement on all motor vehicles from 22 to 27 of March 2021, was reported by the Shin Min Daily News.

One of the spectacular scenes happened at one of the roadblocks conducted in the early morning, which intercepted many motorcycles.
Simultaneously, more than 30 motorcycles lined up and parked on the side of the road, waiting for inspection by the traffic police and the LTA officers.
During the operation, the traffic police also intercepted cars and minivans. Some car owners were instructed to open the car's bonnet which the law enforcement officers conducted detailed inspections of the vehicle's engine, underside and other parts using a flashlight.
The authorities issued the official statement as the joint operation ended this morning. During the five-day law enforcement operation, the traffic police issued a total of 91 fines for speeding and other related traffic offences. The Land Transport Authority (LTA) has carried out 54 bans on illegal modifications and motorcycle helmets that do not comply with regulations.
For all those who modify their rides, better to stay low profile at the moment...