Malaysian Biker Caught Riding His Motorcycle Like A Boss, Has Just Surrendered To The Police.
Treading on social media, our northern biker brother has just shown all of us how to ride like a boss! But maybe in a much dangerous way without using the hands.

The video clip was recorded by a moving car driving along Jalan Kuching area in Kuala Lumpur on 09 Sept 2020. In the video, you could see the biker using both feet to control the handlebar while throttling at the same time and his hand was holding a packet of milk tea while sipping it like a boss enjoying his comfort ride.
Since the video clip uploaded on the internet, Malaysia's police began tracking down the "Boss Rider" using the motorcycle's vehicle number plate.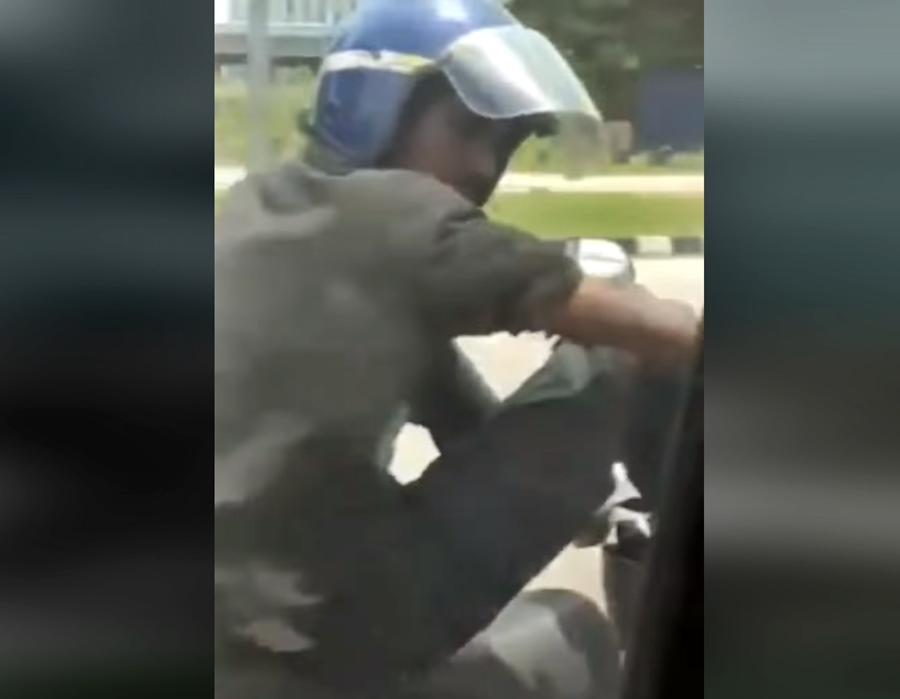 They eventually narrowed down the search and identified the "Boss Rider" in the video as M Thiruvarasu, 36.
As the motorcycle was registered under his father's name, the bike was confiscated by the police as he wasn't at home.
Mr Thiruvarasu has since surrendered to the police on 13 Sept 2020 as reported by The Star Online.
So the moral of the story is, don't do funny or dangerous stunts on the road unless you are prepared to have the authorities knocking onto your doors.

Watch Video Below:
Rd 1, 09 Sep 2020
COE Bidding of Motorcycles