Limited Edition Ducati Diavel 1260 Lamborghini pays homage to the rare and exotic Sian FKP 37 Supercar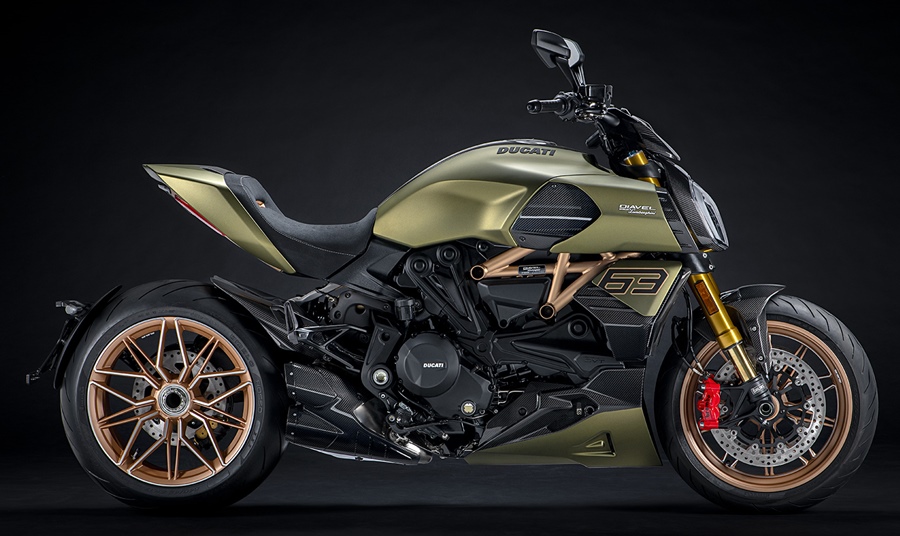 The Ducati Diavel needs no introduction in the world of motorcycles. Ground-breaking design, shattering performance, and riding dynamics relent the Diavel to command distinction amidst a horde of mainstream machines.
Even with a blockbuster package that the Diavel is, not only has it received timely iterations through minor cosmetic on the Carbon, Diesel, and AMG editions- but also the super-exotic XDiavel variant.
However, the latest commemoration seems to be a rare one, and it happens to be the Lamborghini Sian FKP 37.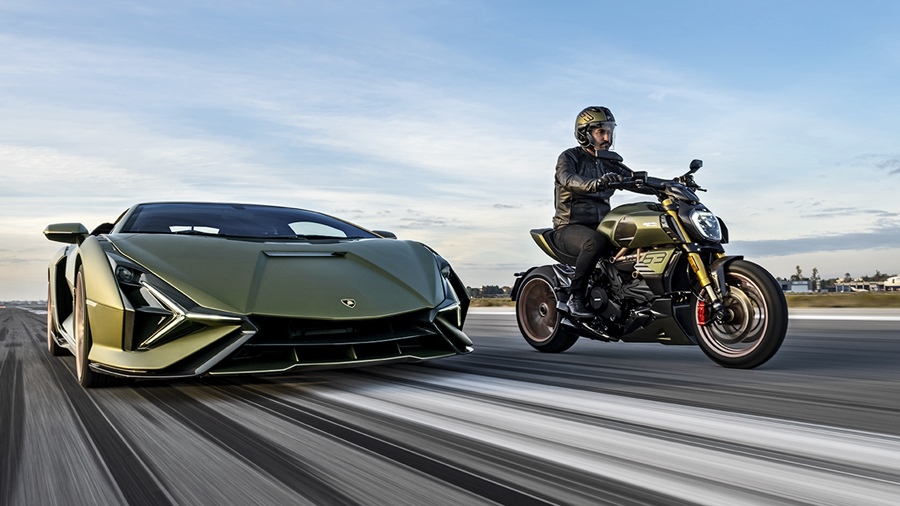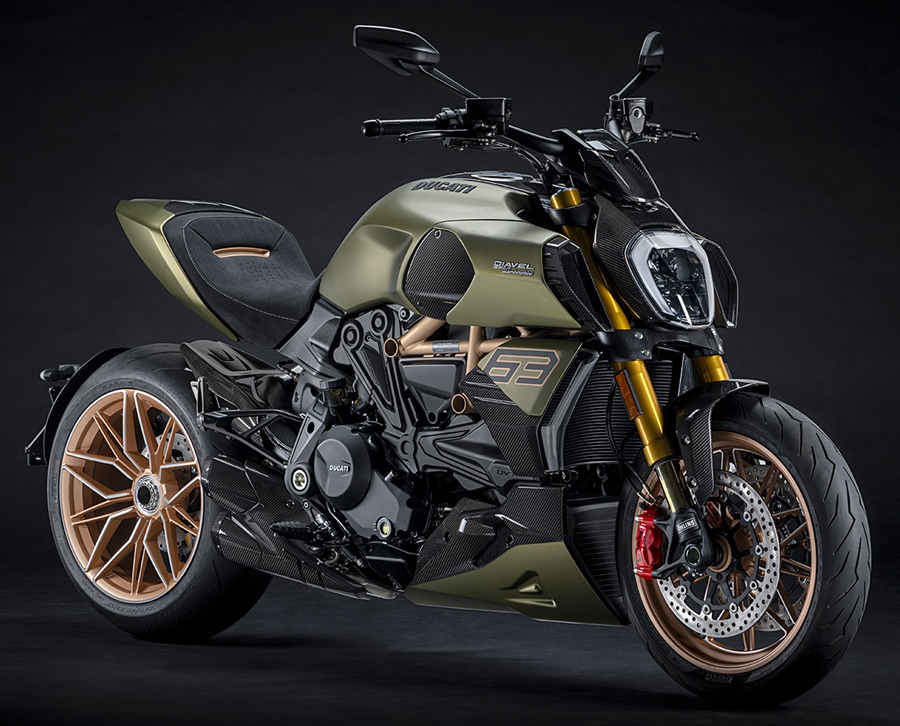 Meet the Limited Edition Ducati Diavel 1260 Lamborghini edition inspired by its Bolognese cousin supercar brand considering Audi owns both Lamborghini and Ducati and collectively by Volkswagen.
Though not as dramatic as the XDiavel in design- the Ducati Diavel 1260 Lamborghini pays tribute to Lamborghini's rare and most powerful supercar ever through a few exclusive bits.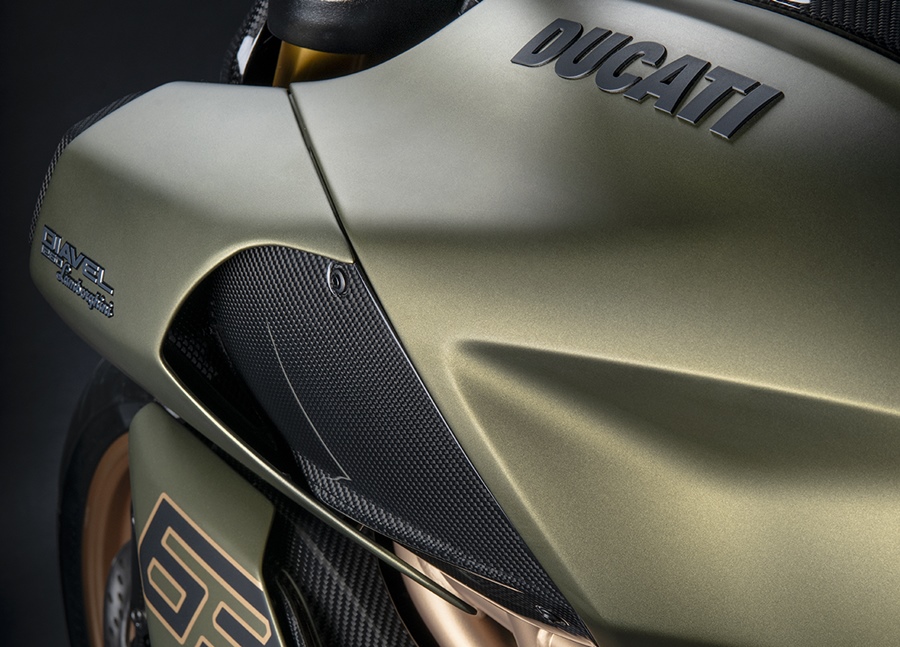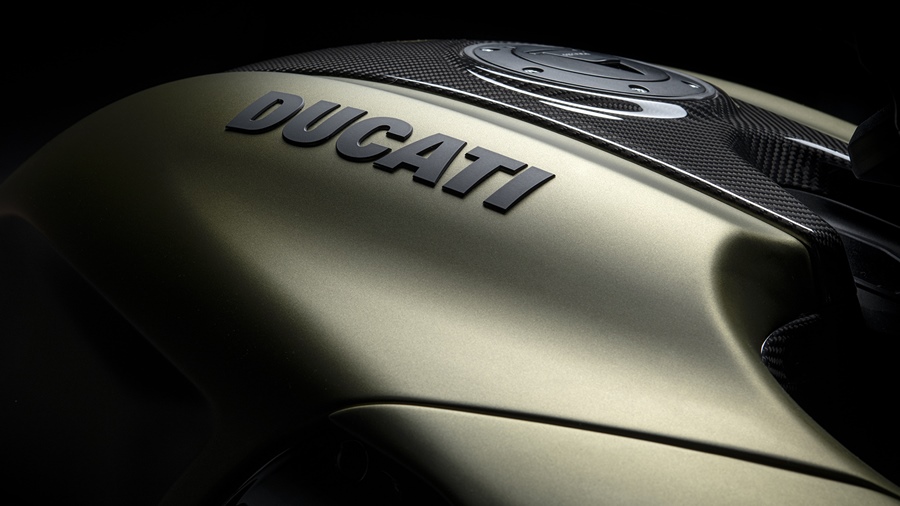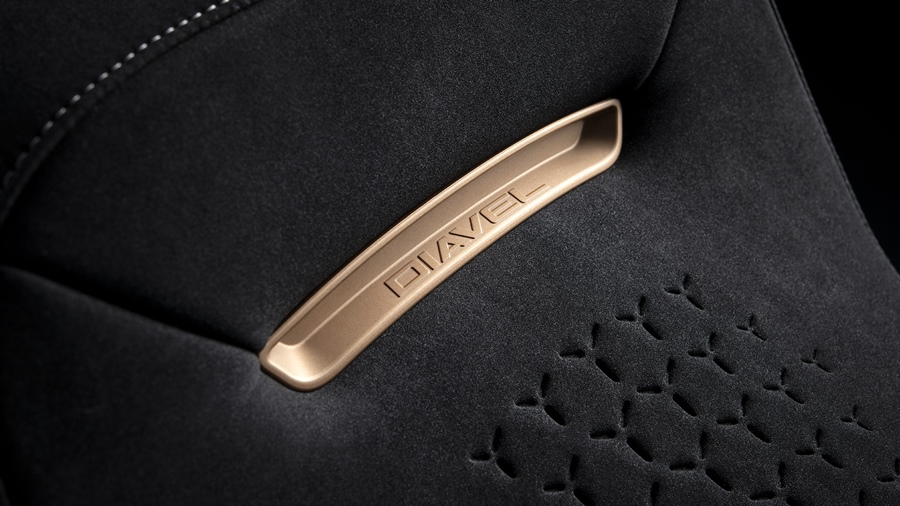 To start with, the Diavel adorns the exclusive "Gea Green" shade and utilizes the same paint used on the Sian FKP 37. Not neglecting the healthy dose of carbon fiber on the Diavel across the headlight frame, cockpit, tank, air ducts, mudguards and seat cover which is a must.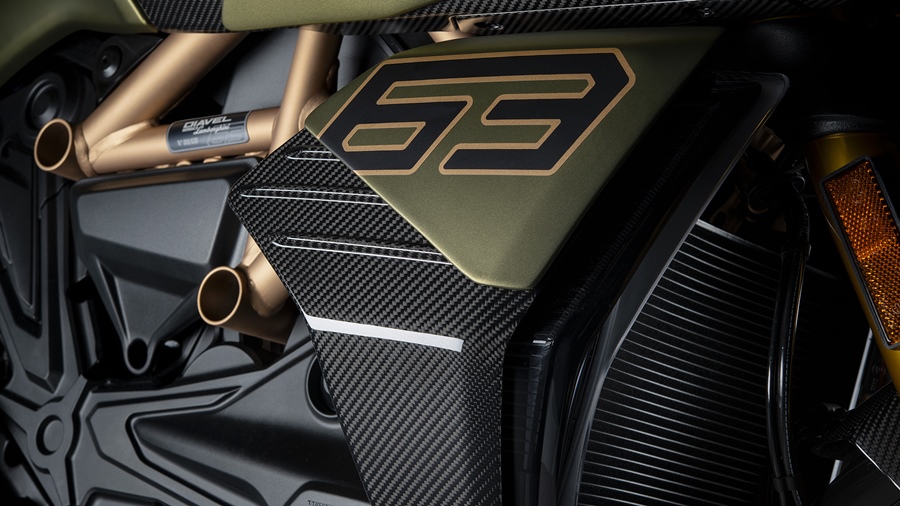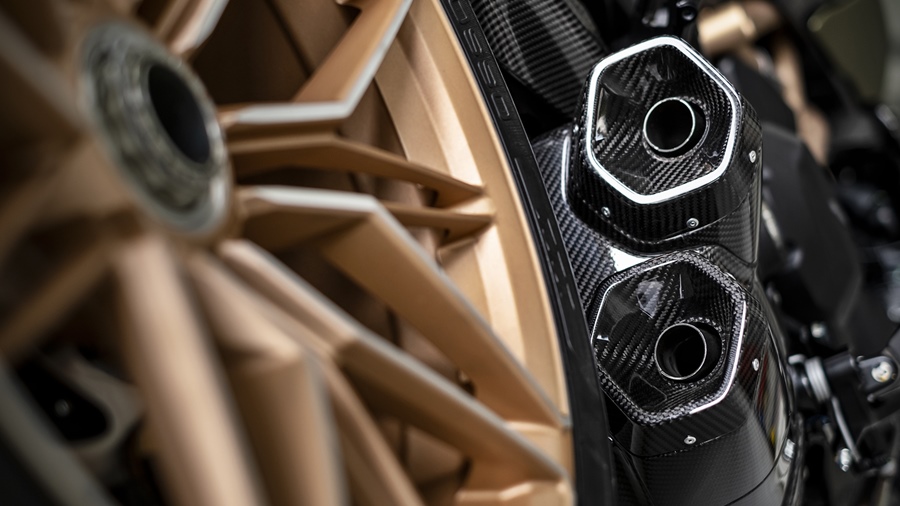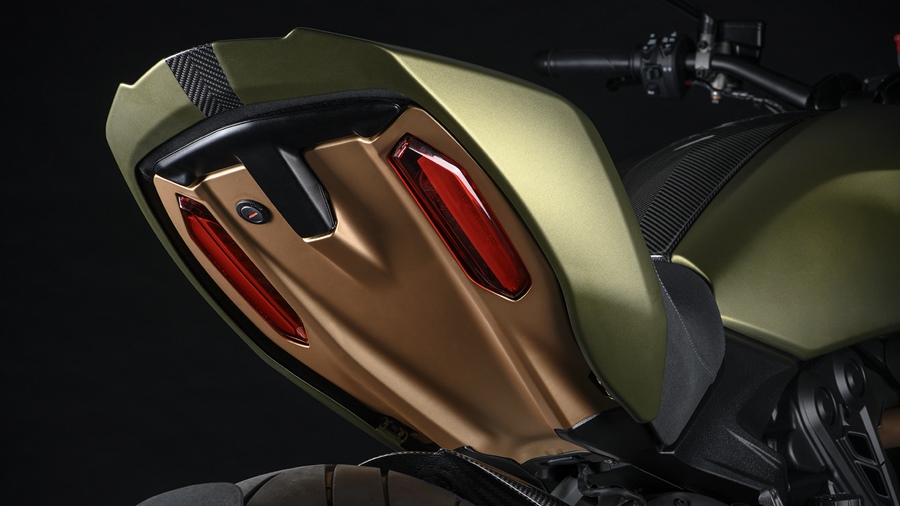 The number 63 reminisces the founding year of Lamborghini and emphatically highlighted on the radiator cowls. The "Electrum Gold" color on the Lamborghini Sian FKP 37 is also emulated on the Diavel on its frame, under-tail, and supercar matching alloy wheels.
The exhaust unit is re-designed, mimicking the ones on the Lamborghini, where a hexagonal profile replaces the round ones on the regular Diavel. Ducati is also offering a special edition helmet pairing the motorcycle in a similar livery as the motorcycle and the supercar.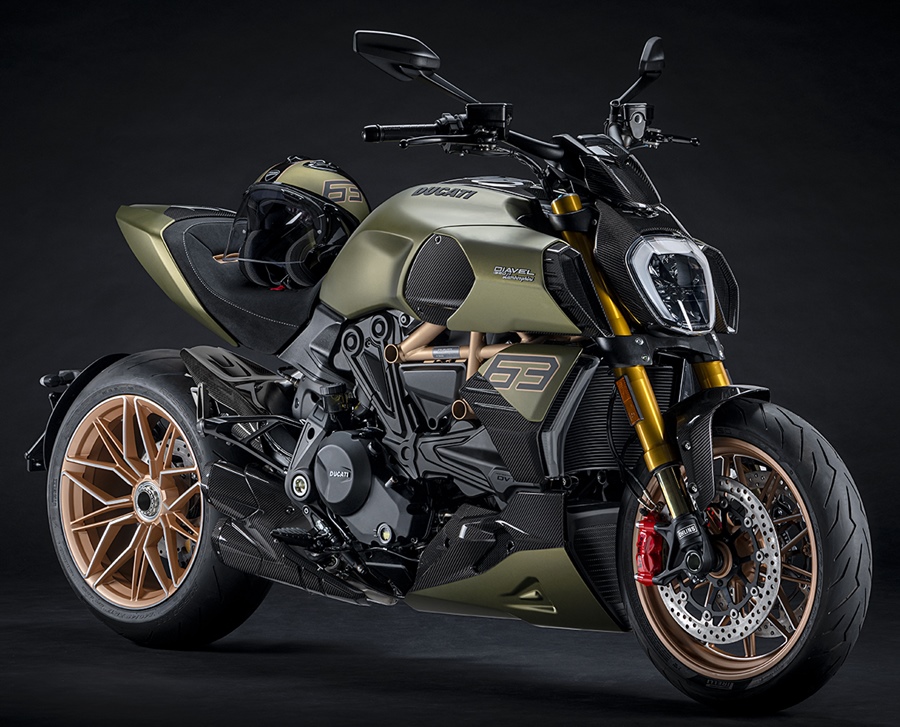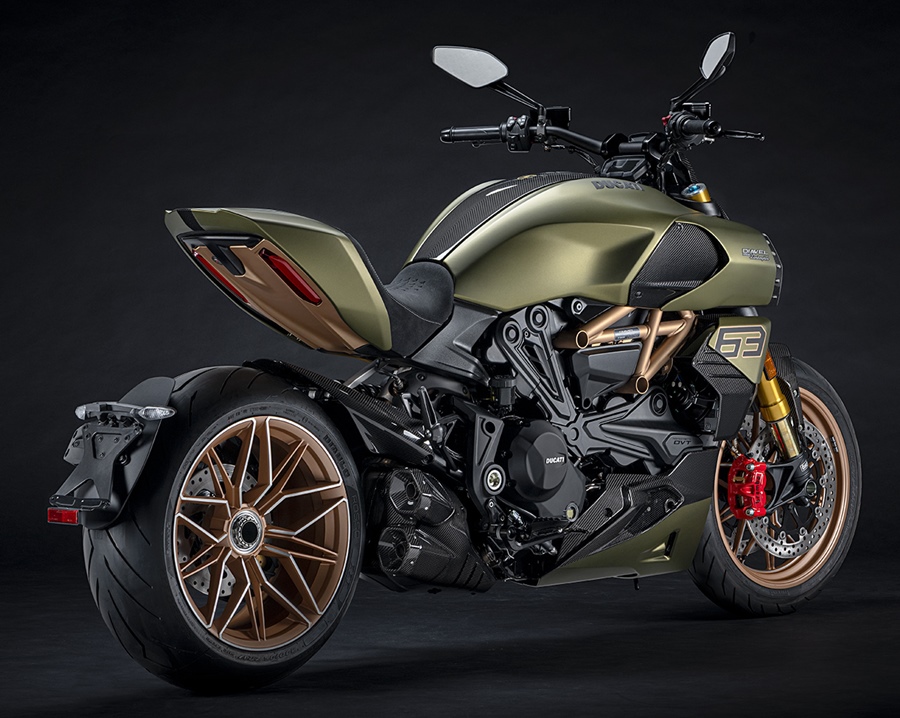 There are not much mechanical changes on the Ducati Diavel 1260 Lamborghini retaining the 1262 cc Ducati Testastretta DVT motor. Generating more than an adequate 162 horsepower, the Diavel continues to utilize top-notch componentry with a long list of rider electronic aids so as to restrain the power-cruiser from any misadventures.
The number 63 also coincides with the limited assembly and only 630 units of the Ducati Diavel 1260 have been planned for production.