John McGuiness Parts Way With Honda, Moves On To Norton for Isle of Man TT 2018
23 time TT Race winner John McGuinness has signed to ride for the Norton factory team in the RST Superbike and PokerStars Senior TT Races at the 2018 Isle of Man TT Races fuelled by Monster Energy.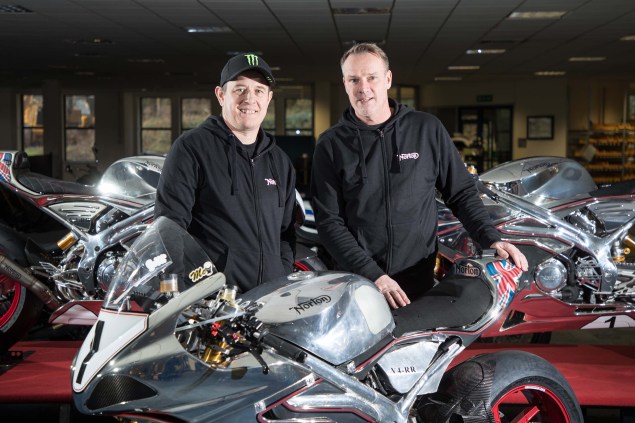 Norton CEO Stuart Garner with newly-signed racer for the 2018 Isle of Man TT races, John McGuiness. McGuiness has been seen eyeing the Norton SG7 on social media as Garner tells the media that they have been in touch for a year or more now.
(Image: Isle of Man TT)
McGuiness rode the Honda CBR1000RR 'Fireblade' alongside Guy Martin for Honda previously. But the incompetence of the bike was too great a burden to bear. The dream team encountered quite a few complications last year with McGuiness experiencing a horrifying crash at the NW200LATEST that left him needing an operation for his leg and Martin's severe injuries after a crash at the opening Superbike TT race last year which resulted in his withdrawal from the Supersport race.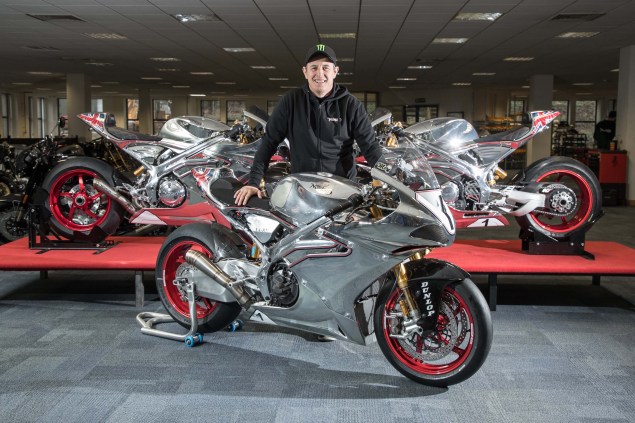 McGuiness with his new racing platform, the aurally pleasing silver SG-prefixed Norton V4. What an exciting moment it will be to see the King of the Mountain ride it during practice week.
(Image: Isle of Man TT)
From then on, it was quite obvious that the bright future McGuiness could have had with Honda dimmed a little bit more to even the most casual observer. His jump ship to Norton is a welcome surprise, although quite an expected move after he was seen on social media checking out the Norton SG7.
The aurally pleasing silver SG-prefixed Norton V4s have become a welcome fixture of the Isle of Man TT since Stuart Garner and his team reintroduced the brand to the Island with the SG1 back in 2012. Now it will have veteran McGuiness maneuvering it.
The two-man team of Norton will now include McGuiness, besides 2015 British Superbibke Champion Josh Brookes, who has stood on the TT podium a record of 46 times from 78 race finishes. No doubt his expertise and experience will lend a hand in May and June's races.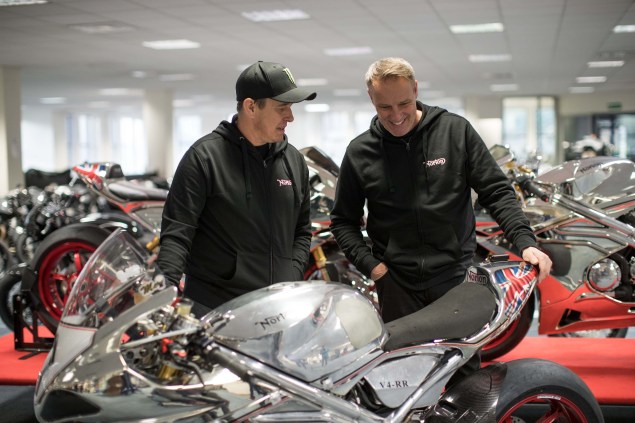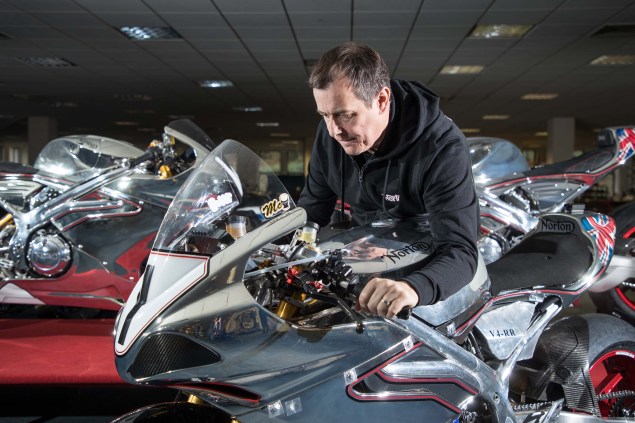 "I didn't want to end my career due to an injury, but the truth is I didn't know whether I would be able to come back as I didn't know how fit I was going to be," said McGuiness of his shift to Norton. "Right now, things are going well. I feel a lot sharper and my head is in gear and ready to go. The plan is to get the external fixator cage off my leg by the end of this month and after that, we can start working towards getting bike fit and testing.
"I'm definitely ready for a change of manufacturer. I needed an injection of enthusiasm and I've found it with Norton. From the first time, I met with Stuart (Garner) - the vibe was there and the passion. I watched Steve Hislop win the TT on the Norton in 1992 and it was massive. Everyone remembers that!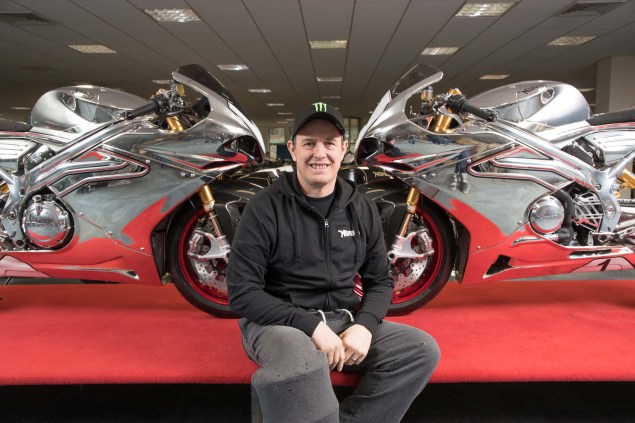 "We can't get carried away, it's going to be a big job but I've watched a lot of YouTube videos of the bike in action, I watched the bike out on track last year and it's clearly a very fast and capable bike and I can tell you there are worse handling bikes out there too, so there's no reason we can't do the business if the stars line up right."
Norton Motorcycles CEO Stuart Garner said that McGuiness has been in their sights for a long time and have been talking with him for a year or more.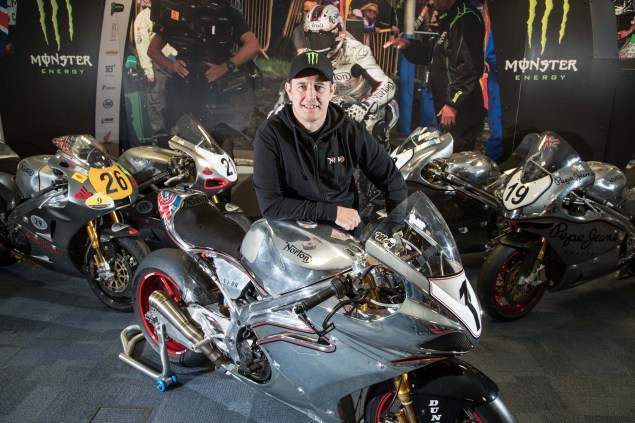 "He's the man at the TT with the total experience, the results, and the pedigree," Garner added. "We have the ambition to win the TT and to go on to develop a really strong team in years to come. We'd got John in our sights for a long time.
"To get John in the Norton team with his experience and knowledge available is fabulous. Norton will seize the opportunity to get John involved in all aspects of the bike – he's a huge asset to Norton. Everyone in the factory has got a huge buzz, it's pretty special. We're all looking forward to the TT but we've not set any targets and take nothing for granted. Putting John McGuiness and Norton together is a dream team, but we know all results at the TT are hard earned whatever your name."
Rd 1, 09 Jan 2019
COE Bidding of Motorcycles