Indonesian Travels from Jakarta to London via Kawasaki Bike
With the mission to inspire younger generations in mind, Stephen Langitan has set off on a colossal 145 days, 30,000 kilometer journey from Jakarta to London - with only a motorbike.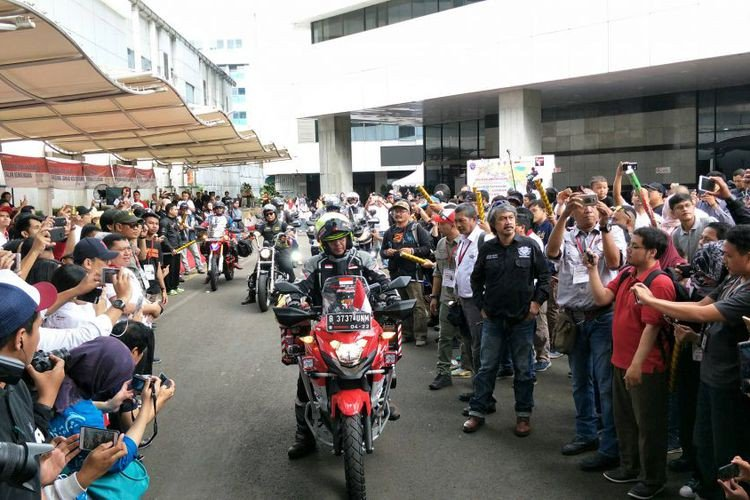 (Image taken from The Jakarta Post)
"Through this activity, I hope to spread passion among young people. I am traveling alone across 30,000 kilometers and that requires mental strength and discipline. Young people must have determination and dreams," Langitan said before his journey, which started about a month ago.
When inquired on his decision to visit London, Langitan stated that there were already established routes. He would also only have to cross the sea twice, "from Java to Sumatra and then cross to Malaysia," he explained.
Armed only with his Kawasaki Versys-X 250cc and the support of PT Pertamina Lubricants, Langitan will use the brand's Pertamina Euro while on the road, testing it in extreme conditions such as the chilly Indian highlands, the deserts of Pakistan and Iran, the European Alps and various other terrains.
The brand, PT Pertamina Lubricants, is a subsidiary of state-run oil and gas firm Pertamina. The company thus aims to commemorate the nation by sponsoring Langitan with the Indonesian made lubricant, and they have stated that they are "proud to support the dream and determination of the nation's people to travel around the world with the country's name."
Langitan is slated to complete the journey on the 17th of August, which is also Indonesia's Independence Day.
Rd 2, 20 Mar 2019
COE Bidding of Motorcycles