In True Singaporean 'Kiasu' Fashion, here are some Two-Wheeled Toys to Get Your Kid a Head Start in Becoming a Motorhead
Have you ever heard of the phrase Live Fast, Die Young? Well, our version is slightly tamer - it's time to Ride Fast, Learn Young with these 'motorcycle' machinery that your children can grow up with.
And adhering closely to our 'kiasu' culture, here are some fun toys to get your child the ever-important head start in learning to ride a motorbike. Because good things must be shared, right?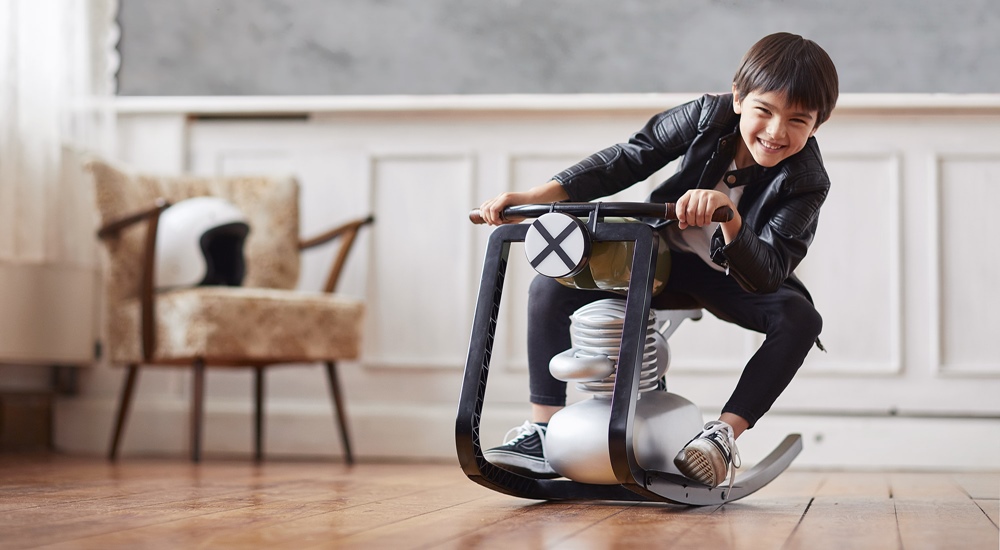 Photo Credits: Felix Monza
For aspiring riders between the ages of 1.5 and 4 years, the Moto Rocker is designed to be the first ever contact with a "motorcycle" for your tottering toddlers.
Granted, it's not really a two-wheeled toy. In fact, it has no wheels at all, but at least it has a mounted model engine that resembles a 125cc two-stroke unit, complete with a carburetor, exhaust and unit transmission.
And to emulate the feeling of being astride an actual bike, the Moto Rocker has all the details of an actual bike; from the head and tail lights right down to the handmade seat fabricated with genuine leather.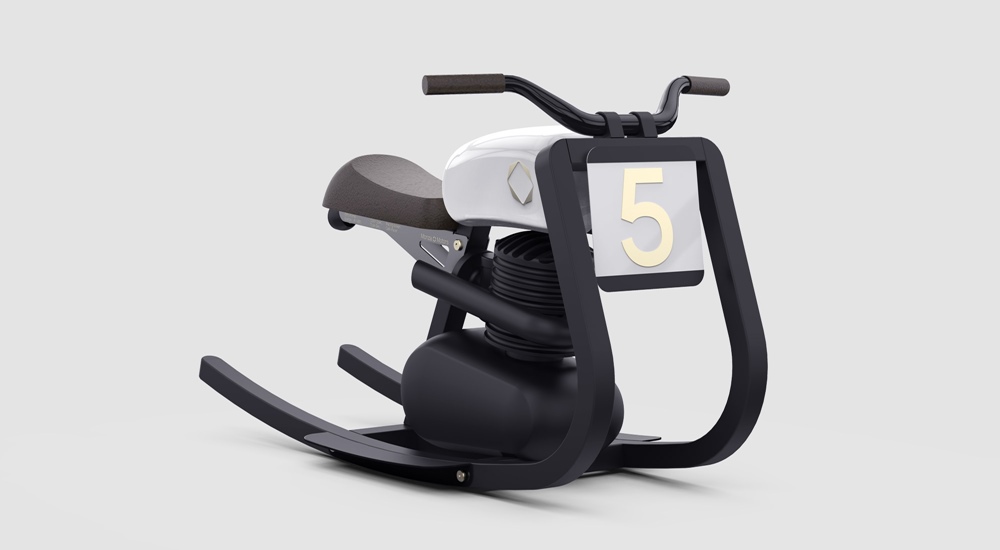 Photo Credits: Felix Monza
As said by the designer himself: "The horsepower of the Moto Rocker can only be measured by the width of the little rider's smile."
Meant to be for the child "fascinated with two wheeled machines and enchanted by the scent of their father's oil infused garage," the Moto Rocker is a downscaled motorcycle for the new generation of riders.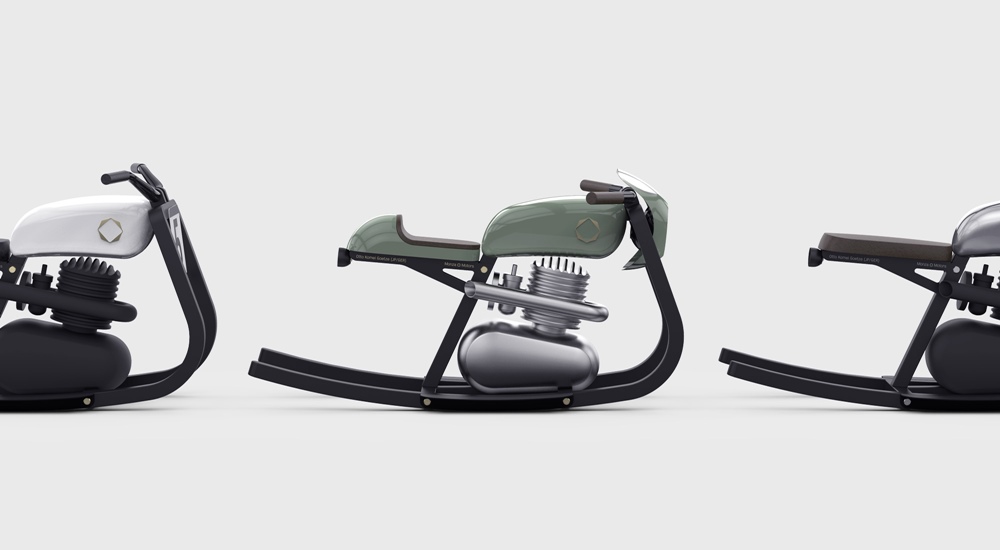 Photo Credits: Felix Monza
In fact, the Moto Rocker even comes in different styles, just like the real deal. Choose between cafe/brat or track style (apparently according to the type of flooring in your living room) and the German designer will bring you a completely personalized bike.
Customization includes the rider's name placed on the frame bracket with the serial number and version details to make it their own, as well as their preferred colour of choice for the tank.
Read more about the Moto Rocker here.

But what happens when your kid outgrows the Moto Rocker?
Here's where the cooler STACYC comes in. And yes, this one actually has two wheels.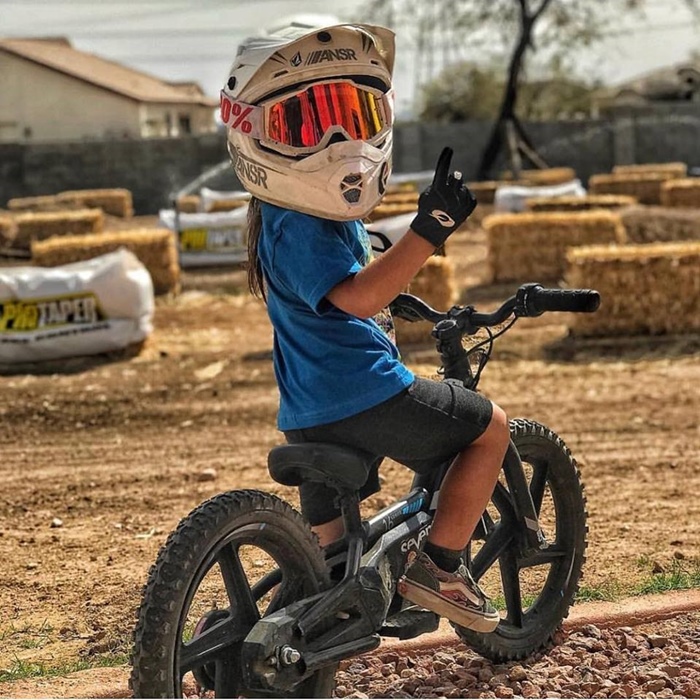 Photo Credits: Design News
The STACYC was born because the son of former professional motocross racer Ryan Ragland "desperately wanted to ride a PW50 (a 50cc gas combustion motorcycle)" and as a former racer, Ragland was not a fan of training wheels on motorcycles as well.
However, because Ragland could not find any suitable kid's motorcycle on the market, he put his motorcycling R&D engineering skills to use and created one himself.
With the help of a few colleagues and using SOLIDWORKS to help with the design, the STACYC Stability Cycle finally came into being.
"Our concept is to keep a low seat height so the feet can easily touch the ground at any time," said Ragland in an interview with Design News. "This provides a stable and confidence-building experience."
Weighing less than 9 kg, the STACYC is an electric-powered two-wheel balance bike that uses a specific industrial-grade lithium-ion battery to run. With stability as a theme for the STACYC bike, the contraption is designed such that kids can touch the ground at any time to prevent from falling over.
According to Ragland, this promotes development of riding skill as fear will be overcome more easily, thus allowing the young aspiring biker to improve every time they hop onto the bike.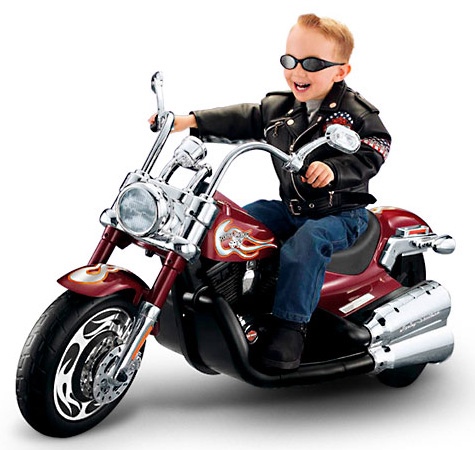 Photo Credits: Motorcycle .com
By the time your children are done with the Moto Rocker and STACYC, they will perhaps be well on their way to becoming a motorcycle lover. Just like the kid above, complete with shades, leather jackets, a fiery red bike and all.
Rd 2, 23 Jun 2021
COE Bidding of Motorcycles