Chinese Motorcycle Manufacturer TARO Reveals The First Look Of The TR400 Maxi-scooter And Everything We Know So Far!
Recent years have seen a new trend of mid-displacement scooters in the Asian market, particularly in China. People are leaning towards reasonably price scooters as they are easy to use and pocket friendly too.
The success of Explorer 300 by TARO opened the doors for this new line of automobiles in the local market.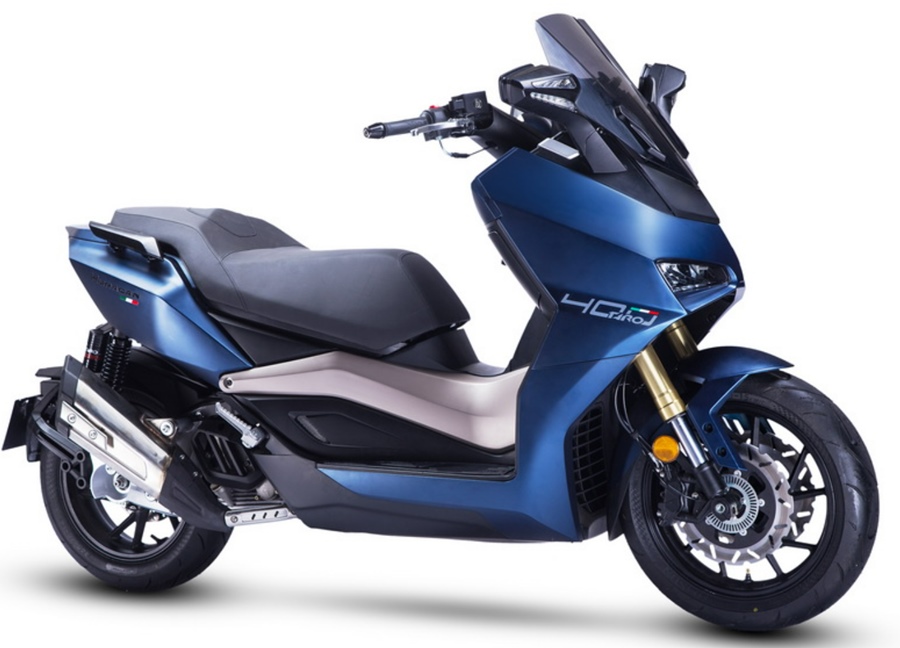 Sensing the rise in popularity, the Chinese motorcycle manufacturer TARO launched its latest edition TR400 Maxi-Scooter in the local market. The scooter targets both beginners and veterans, which is convenient to ride and a good choice for covering long distances with ease.
TR400 Maxi-Scooter's capacity to cover long distances easily is the finest feature you find in this class of scooters. The TR400 Maxi-Scooter, the bike's aesthetics are strongly inspired by the Ducati Panigale, a classic and expensive brand.
A closer inspection also shows some resemblance to the Yamaha TMax. The overall combination of the result is quite an attractive one giving an aggressive look to the scooter.
With the launch of Explorer 300 in 2019, TARO started working on TR400 to upgrade the premium line. YARO claims of working on the engine for about three years to make it perfect and better than Explorer 300.
The scooter comes with a decent 359cc, 4-valve, water-cooled engine. It generates 28.15horse power at 8,200rpm. The maximum torque is 26Nm at 7,000rpm, and the highest speed is 128km/h.
The scooter offers many more features that highlight its user-friendly tone. Inverted golden-coloured forks provide the front suspension. They also add a glamorous touch to the bike.
A gas-charged shock absorber performs a similar function on the rear end. As for brakes, the TR400 is equipped with disc brakes on both front and rear wheels along with programmable ABS (anti-lock braking system), which is controlled via a toggle switch on the handlebar to avoid skidding on the roads while braking.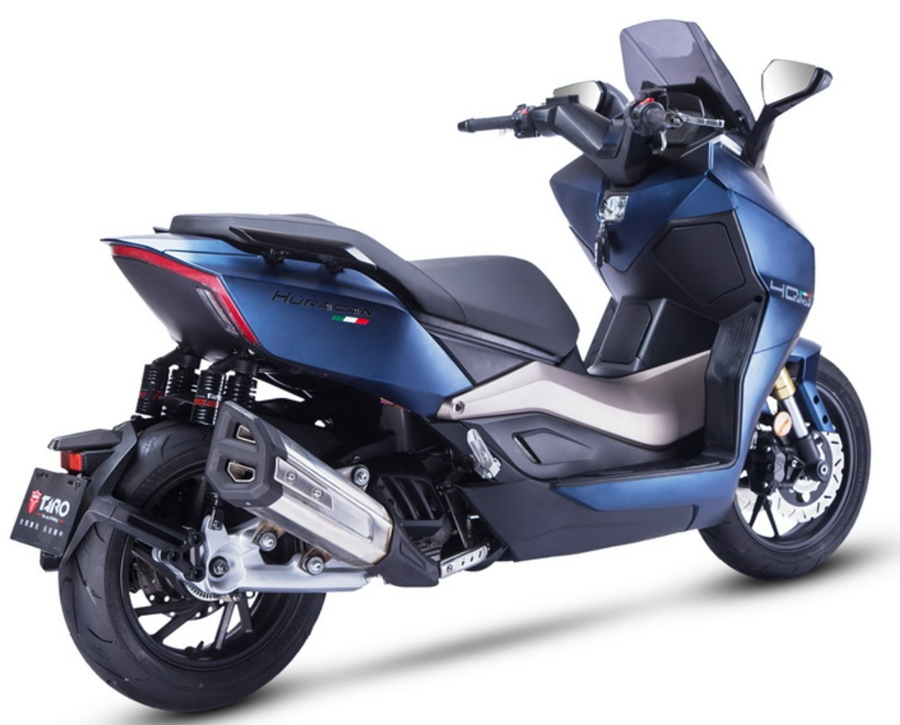 The looks of the bikes are greatly improved by a full set of LED lights, digital display, and backlit controls. In case to make the scooter feasible for long distances, the scooter also has an adjustable screen.
The dry weight of the machine is 186kg. The scooter offers a wide selection of colours as its available in five shades: red-white, blue, grey, silver, and white.
The price is still to be announced by the manufacturer, but from the price tag of Explorer 300, you can quickly expect a cost of more than USD 4,412.
As many other Chinese two-wheelers are available in Europe under a different name, it is a likely chance TR400 will also be sold there with a different name. If Chinese Manufacturers work on originality and improve quality, they may market their products with their brand name. It's a simple idea Chinese need to work on!