Blind Man's Success in Breaking Guinness World Record
We have heard all about incredible, able-bodied men and women all around the world challenging their limits within the world of motorcycling, but what about those with disabilities?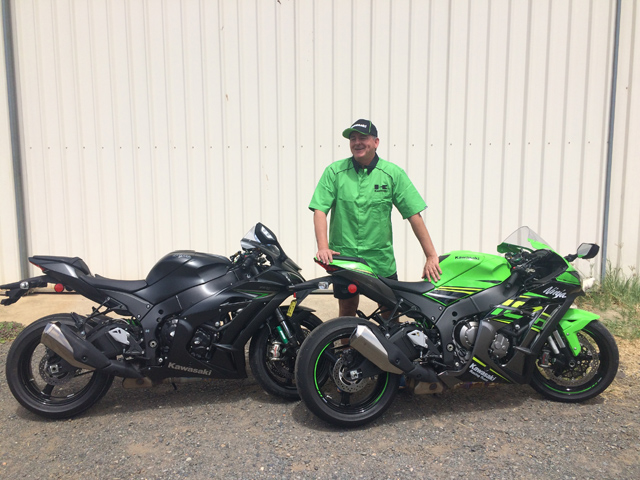 (Images taken from Blind Speed website)
During the World Speed Trials Australia 2018, Ben Felten's goal was to break the world record for the fastest motorcycle ridden while blindfolded. With only one attempt to set the record, Felten was initially worried that he may not be able to succeed as he had ran off the track during the practice run.
But with his sheer willpower, he told himself, "Ben, you really want this… You're a champion!" And with the reminder that he had worked really hard for this moment, he immediately took off. With the assistance of former MotoGP racer Kevin Magee, the blind motorcyclist received instructions to help keep him pointed in the right direction. Magee rode a second bike behind Felten while directing him through radio communication.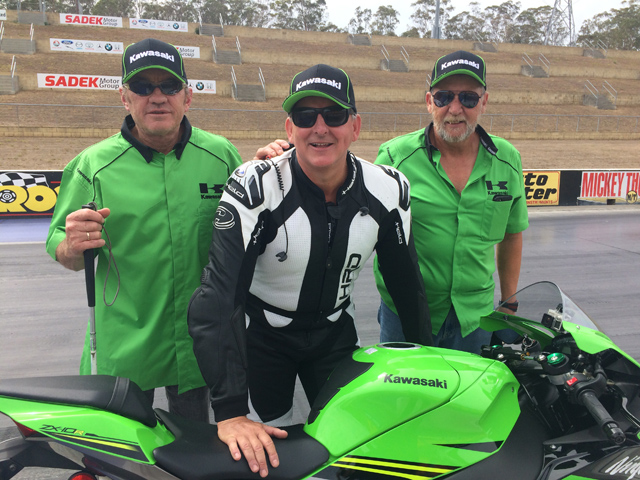 (Images taken from Blind Speed website)
Felten eventually broke the Guinness World Record as well as set a new FIM (Federation of International Motorcycling) motorcycle land speed record of 266.685 km/h on his Kawasaki Ninja ZX-10R.
According to Felten, "The Ninja ZX-10R motorcycles were perfect. [They] had them flat-out and due to the salt lake surface [they] lost about 10% to 15% of the speed on wheel spin, so they had plenty more in them in the standard trim. They didn't need any maintenance throughout the weekend and after the event we just packed up and went home which is a tribute to the quality of the product."
With the desire to push his own limits, Felten and his team have already set their sights on the Speed Week 2019 event and World Speed Trials Australia to break his own world record.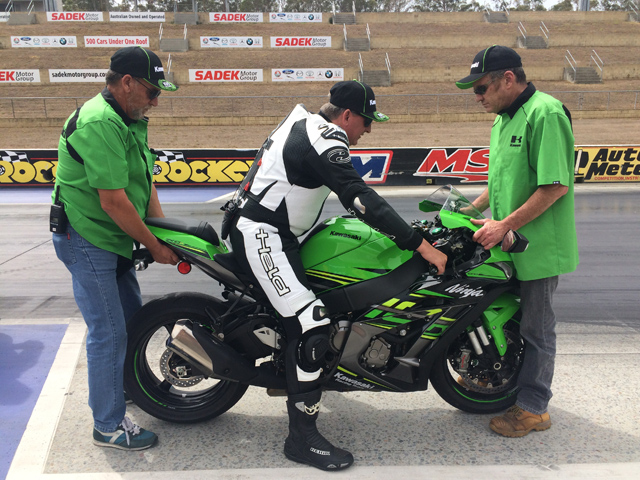 (Images taken from Blind Speed website)
But what is the story behind Ben Felten?
Born full sighted, Felten had begun riding trail bikes since he was 7 before buying his first bike at 13. However, in his early teens Felten got into a motorcycling accident and was then diagnosed with a degenerative eye disease Retinitis Pigmentosa, which left him completely blind by his late 20s.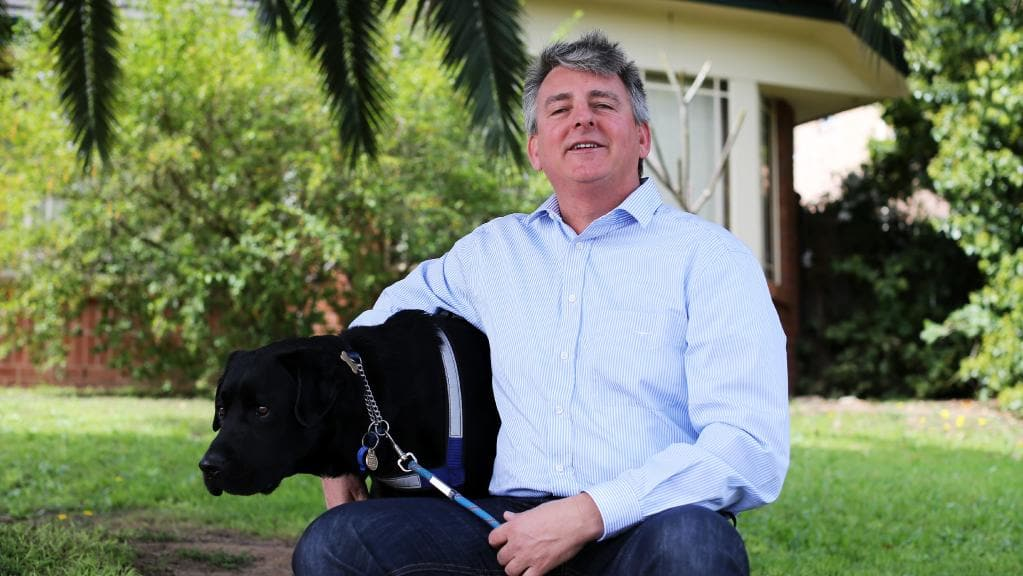 (Image from the Daily Telegraph)
In his mid twenties, when his blindness was almost fully complete, Felten realised that he should take responsibility for himself instead of taking out his frustrations on his loved ones. It was then that he decided he wanted to make a difference for people with a disability.
Hence, after university, Felten set up the Nepean Blind Sports Club and became the Coordinator of the Western Sydney NSW Sports Council for the Disabled, earning him the Jim Anderson Memorial Award for distinguished service to sport and administration. As a former world champion in sports such as Rowing and Cricket, he has also inspired many athletes and paralympians around the world to pursue their dreams.
With his mission to become the world's fastest blind man to ride a motorcycle and all these remarkable achievements behind him, Ben Felten is certainly set to achieve his dreams.
Rd 1, 06 Mar 2019
COE Bidding of Motorcycles