Biker Did A Grand Theft Auto Getaway From LTA Officer
Trending on social media, we have just witnessed a biker pillion a lady doing a grand theft auto getaway from LTA officer.
While the biker did a Motogp corner at the apex in front of cam driver which he managed to pull through.
Did you also saw that the lady pillion was concentrating on her phone without realising that her rider was doing such a dangerous act?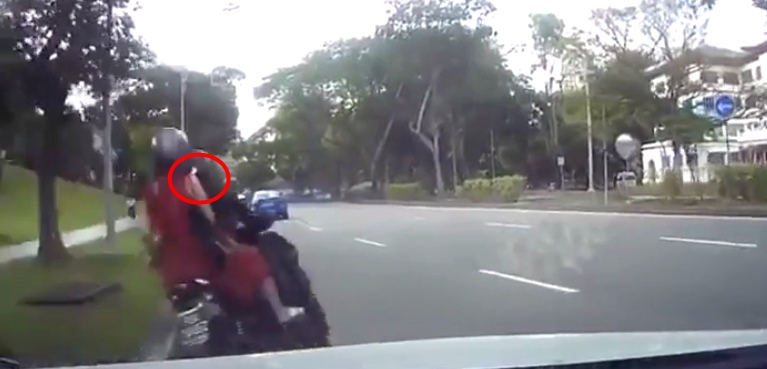 Picture: Lady pillion looking at phone
While the LTA officer didn't manage to squeeze through the corner as the remaining apex was blocked by the cam driver which resulted in the fall. We are glad the LTA officer did not sustain any injuries.
As for the biker, lady luck might be shining on you today as the main road was clear or else he might collide with other oncoming vehicles. Also spotted in the video, the biker's motorcycle vehicle number plate doesn't tally with the motorcycle model, which was registered as a spark T-135. Clearly the biker was riding an auto scooter.
Now its add up another offence for using someone's vehicle number plate and running away from the law enforcement officers.
Watch Video below:
Rd 2, 18 Nov 2020
COE Bidding of Motorcycles