Are You Team 2018 Honda X-ADV or 2018 Honda CB400 Super Four? The 'Pick Your Side' Event Reveals All
Calling all Honda fans! If you had unfortunately missed the 'Pick Your Side' event organized by Boon Siew Singapore Honda on 30th June, no worries. You can always visit Boon Siew Singapore Honda showroom any time from Monday to Saturday 9am - 5.30pm to take a look at both models.

(All images provided by Boon Siew Singapore Honda)
Otherwise, we will also give a quick rundown on the details of the event. Held at the Boon Siew Ubi Showroom at Level 2 of Kah Motor Building, the event ran from 1 - 4pm and was estimated to have garnered more than 100 attendees.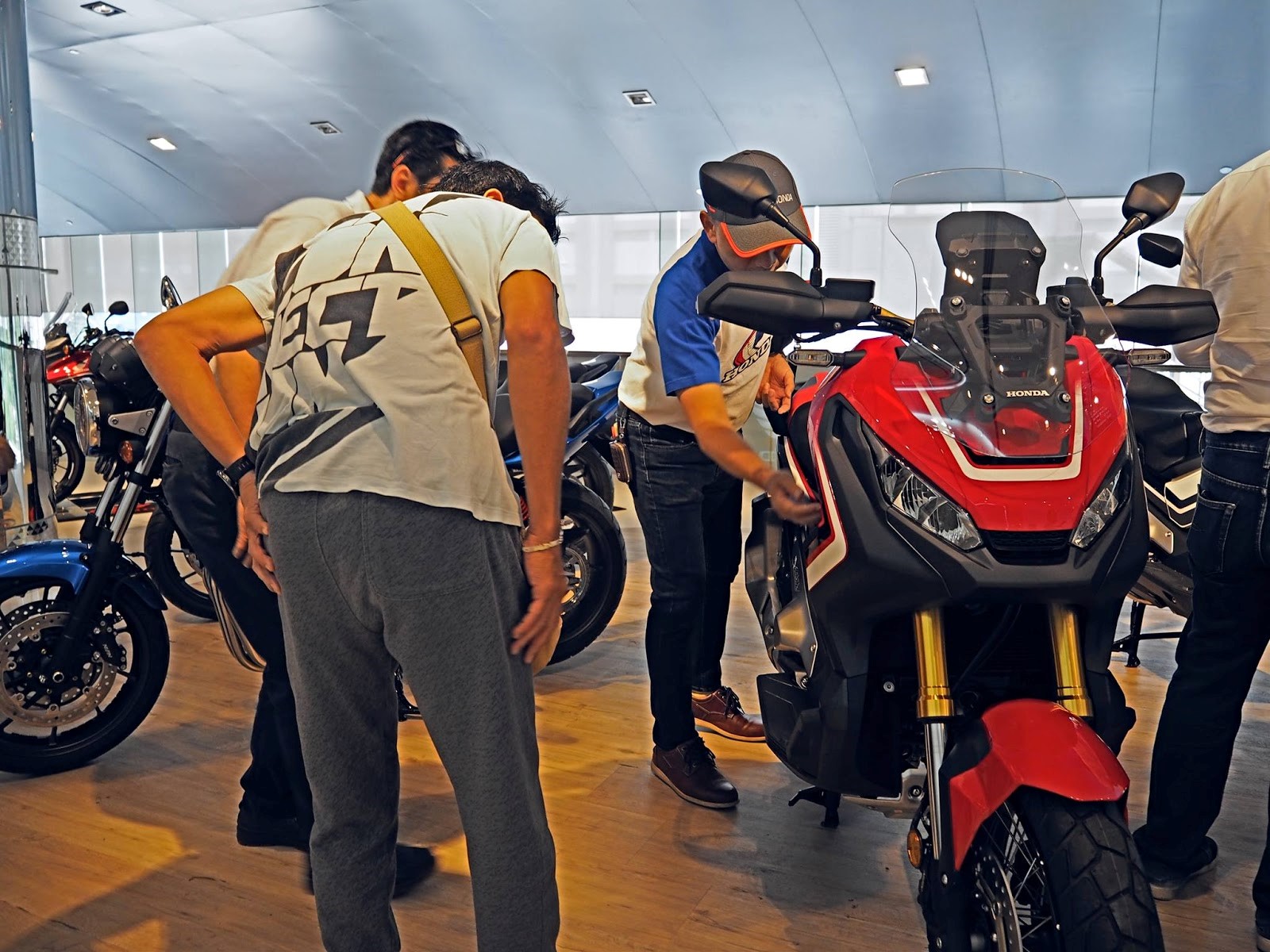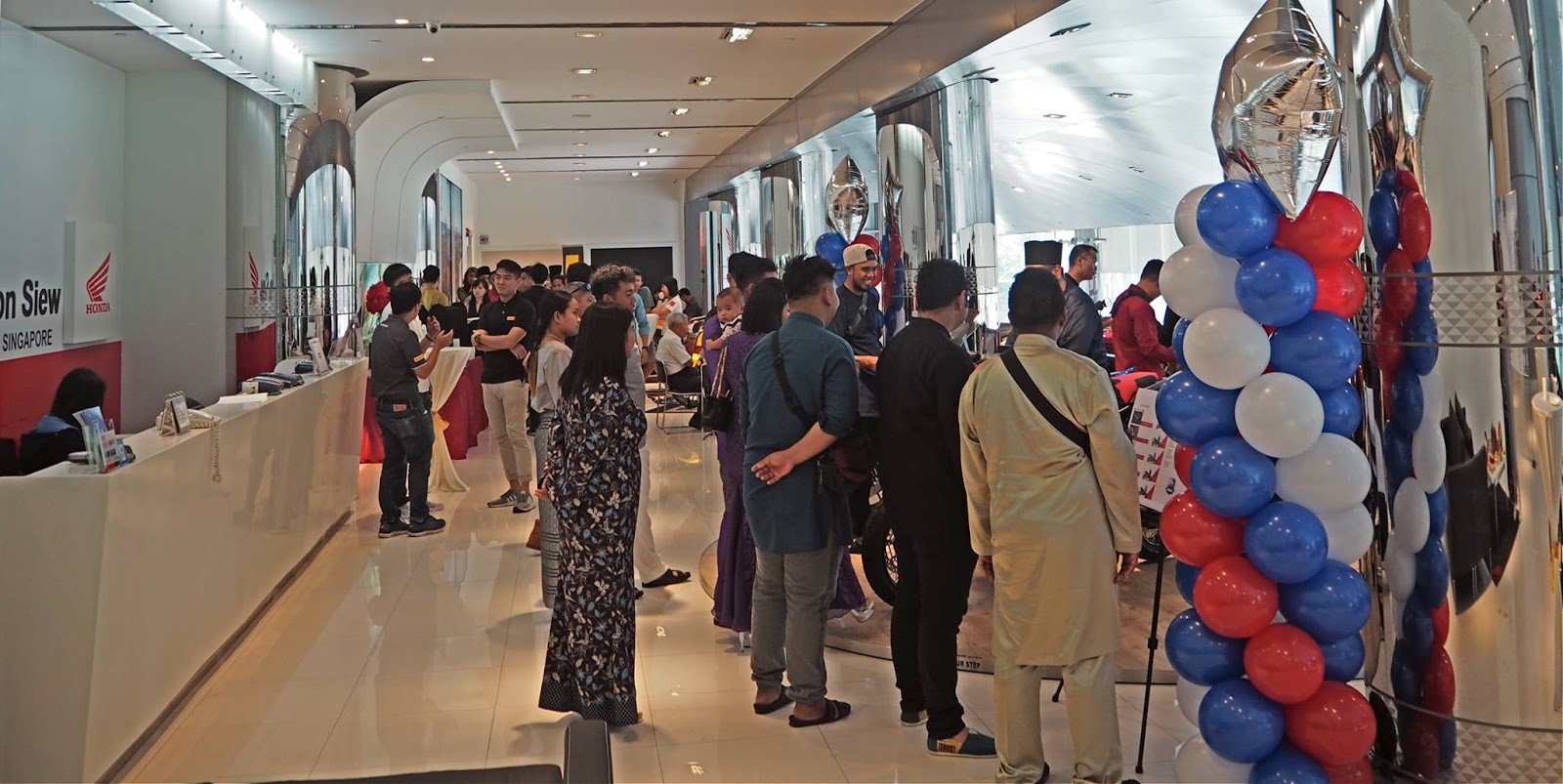 The crowd comprised of a mix of dealers, current Honda customers, interest groups and riders of other makes, making the event a highly successful one.
At one point, SGJACKRABBIT even turned up and graced the event with their fun ethnic wear, adding pops of colours to their showroom and enhancing the hype and anticipation within the attendees.
To cater to the masses, delicious refreshments and snacks were also served during the event.

But enough of these details. What was the whole purpose of the 'Pick Your Side' event?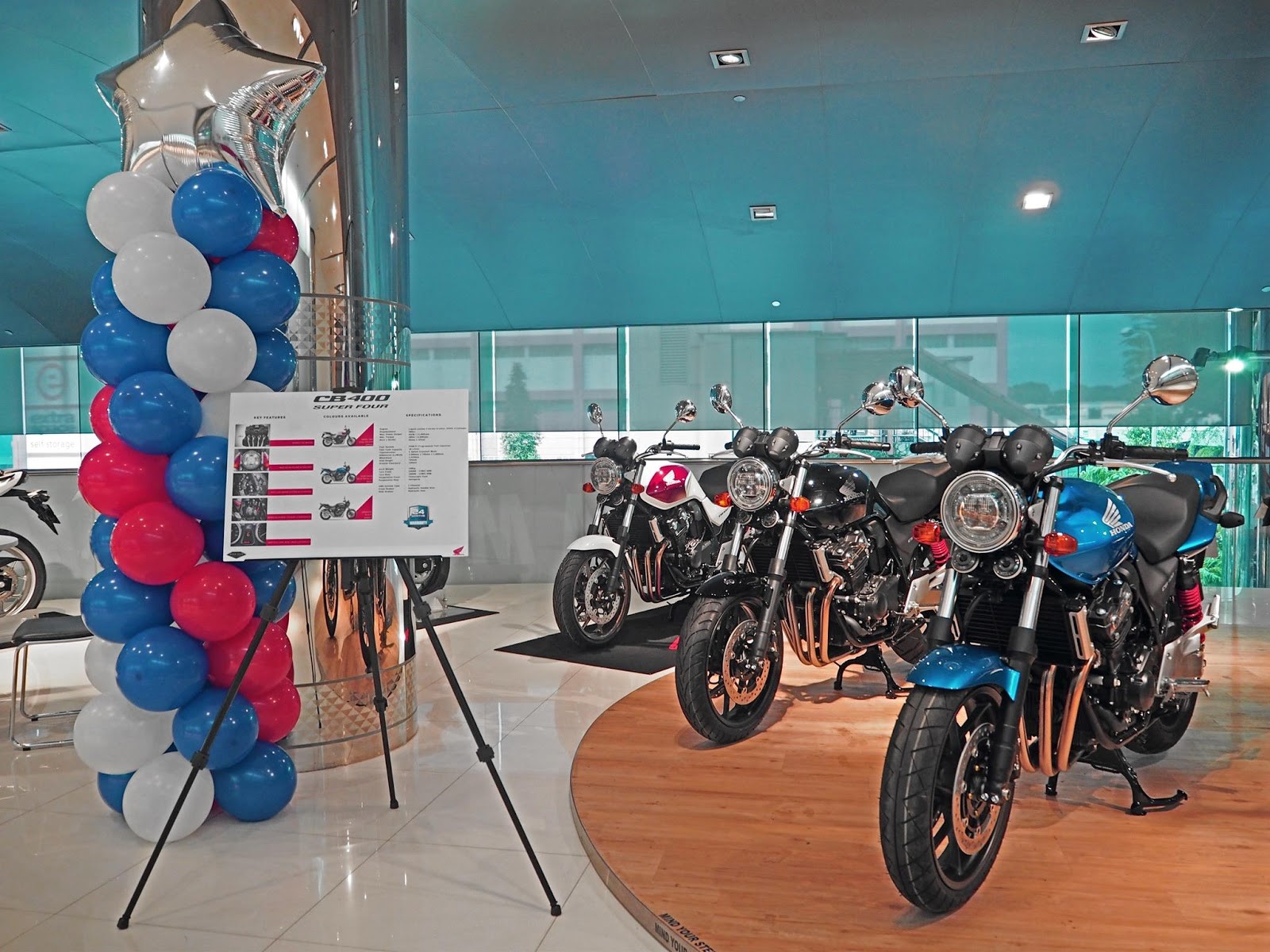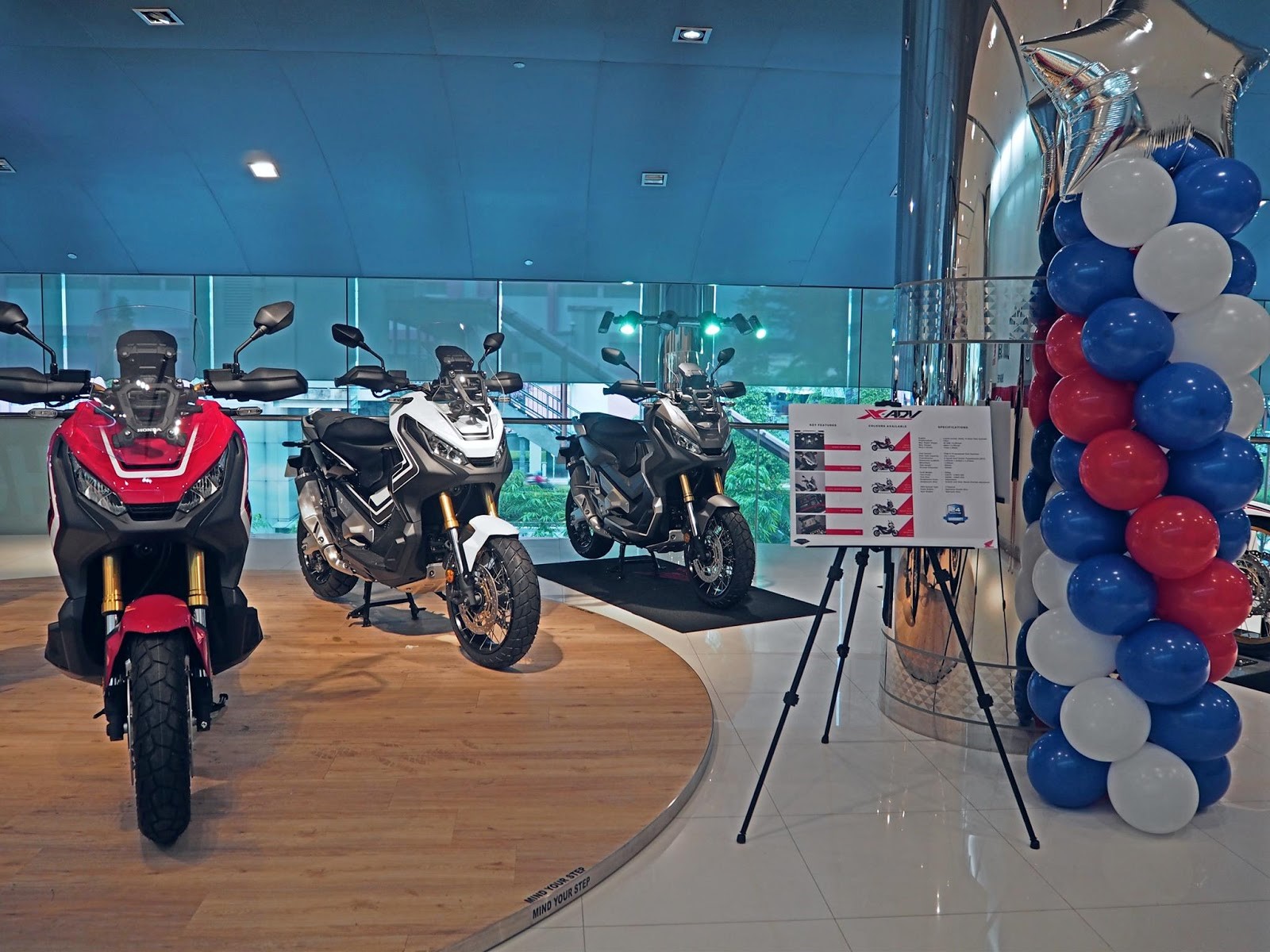 The main feature of the event is of course a showcase of the 2018 Honda X-ADV and Honda CB400 Super Four bikes.
You may argue that these models are already retailing in the market by parallel importers (PI) and thus the impact of the event may not have been that strong. This is precisely why the 'Pick Your Side' event was promoted as one with more focus on engagement and education, instead of the usual launch with dramatic flairs.
Furthermore, the main difference between other PI products and Boon Siew's Honda X-ADV and CB400 Super Four is that the latter comes with 2-years Unlimited Mileage Manufacturer's Warranty.
That's not all. An early booking bonus was also offered at the event, and a partnership with Italian based company Pirelli ensured lots of exclusive promotions and goodies for Boon Siew's customers.

Team X-ADV and Team Super Four Photo Booth GIFS and printed photos were also provided as souvenirs for the event.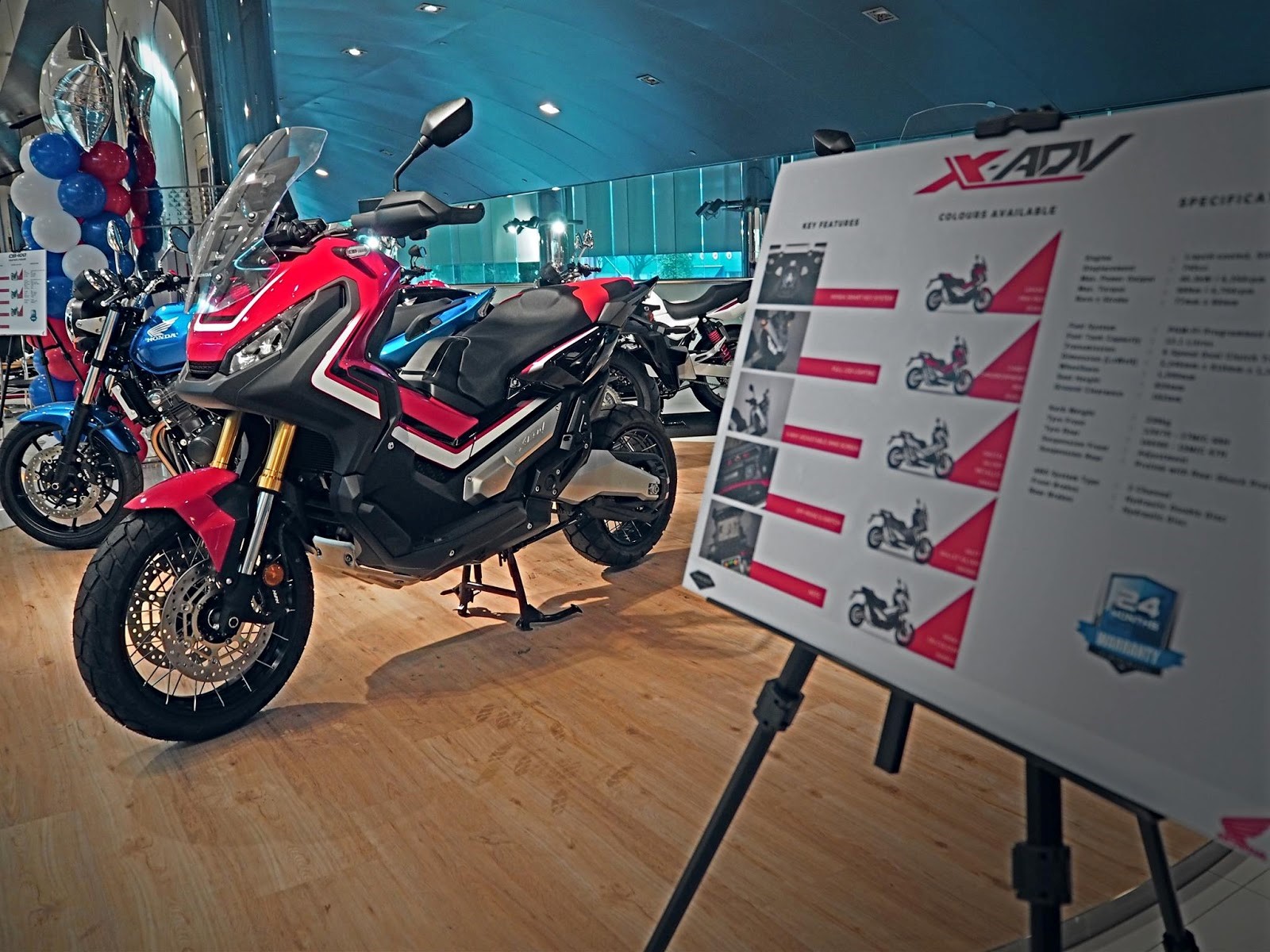 As the star attractions of the 'Pick Your Side' event, the two Honda bikes will have to come with some pretty awesome upgrades as well.
The product improvements for the CB400SF include brand-new LED headlights, an improved engine performance, exhaust and suspension settings. Last but definitely not the least, to increase rider safety the CB400SF now has ABS as standard!
For the X-ADV, upgrades include the Dual Clutch Transmission (DCT) receiving an off-road G switch, as well as a 2-Level Honda Selectable Torque Control (HSTC) for the engine.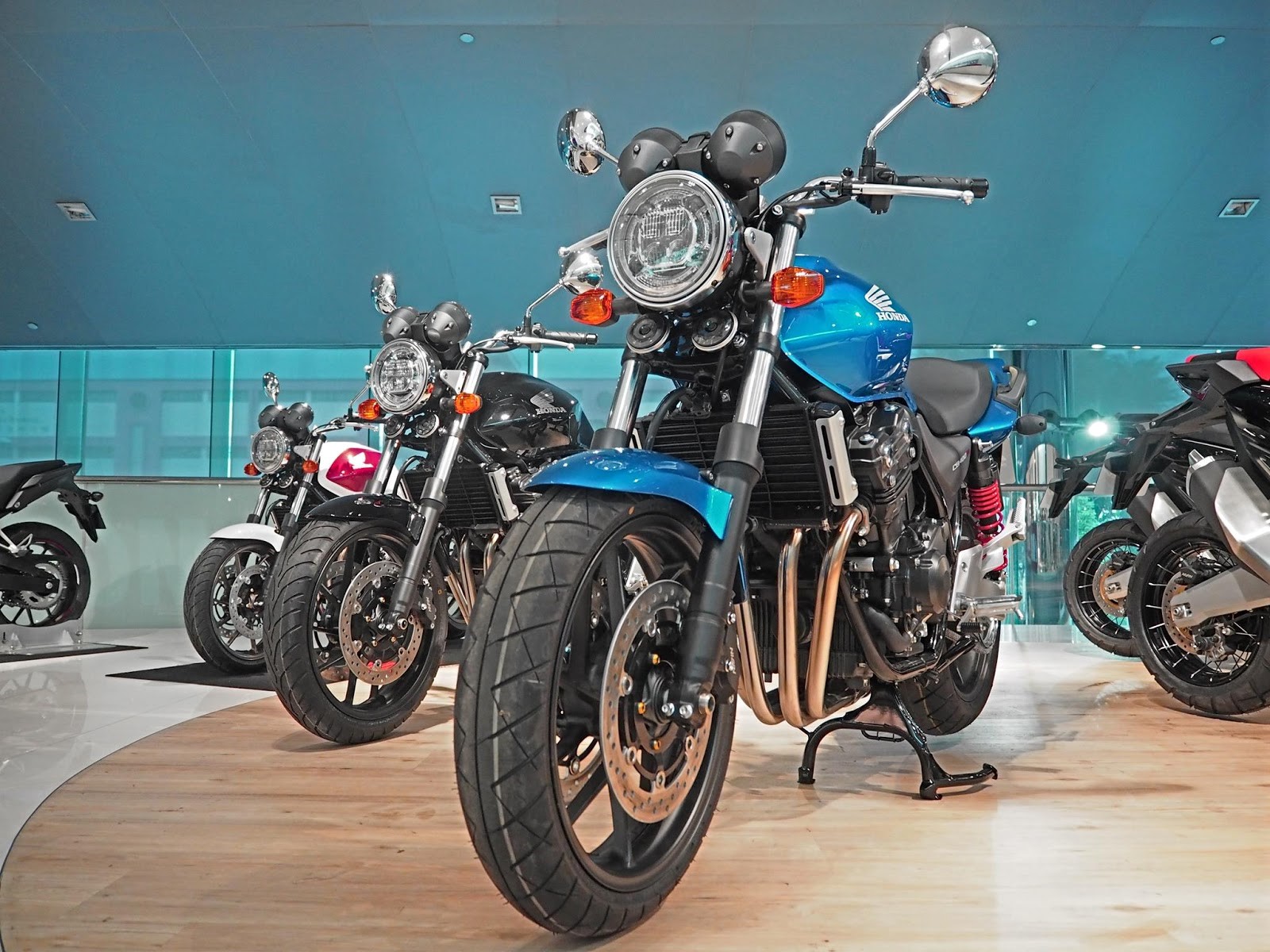 And finally, here is the important question for you. Are you Team 2018 Honda X-ADV or Team 2018 Honda CB400 Super Four?
Rd 2, 20 Feb 2019
COE Bidding of Motorcycles