2023 Royal Enfield Hunter 350: A Combination of Style, Power, and Agility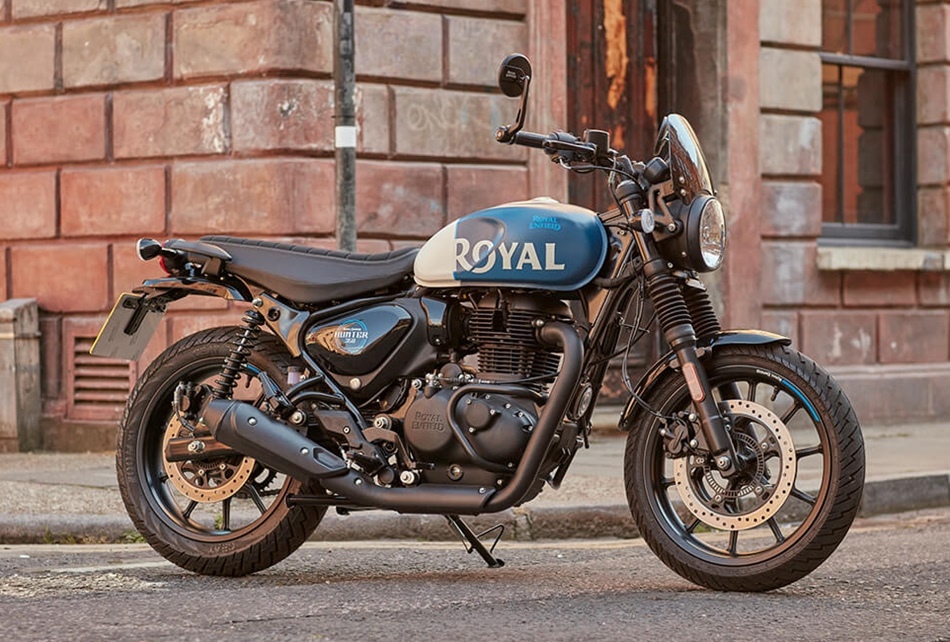 The 2023 Royal Enfield Hunter 350 is a motorcycle that combines style, power, and agility. The bike's ergonomics are designed with the rider in mind, with a revised rake angle and low centre of gravity, making it easy to manoeuvre through the streets.
The Hunter 350 also features an intuitive throttle response that guarantees unprecedented agility with every wrist flick.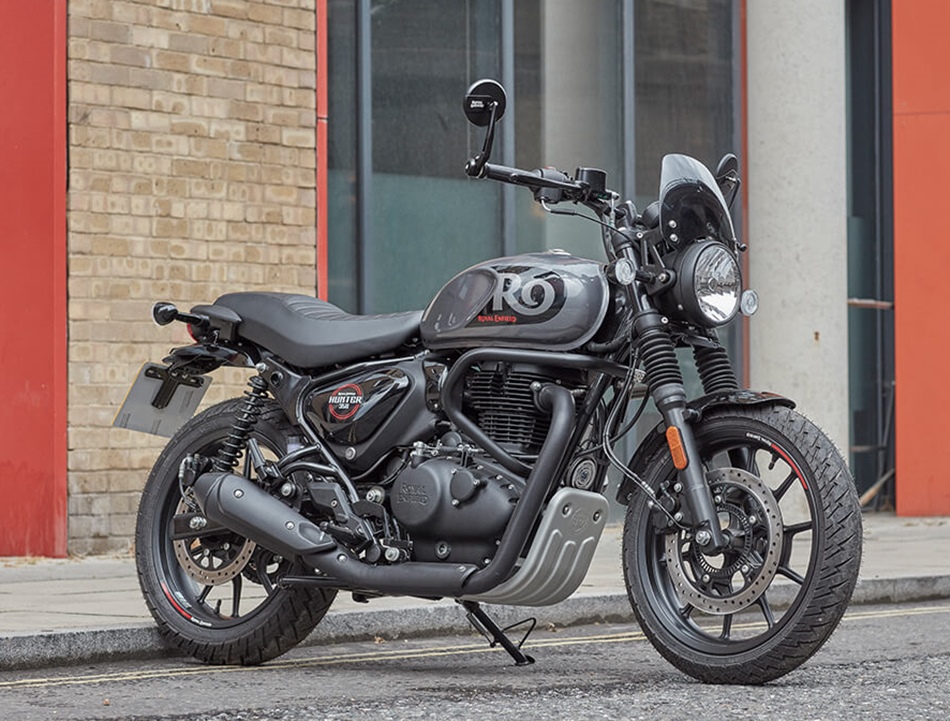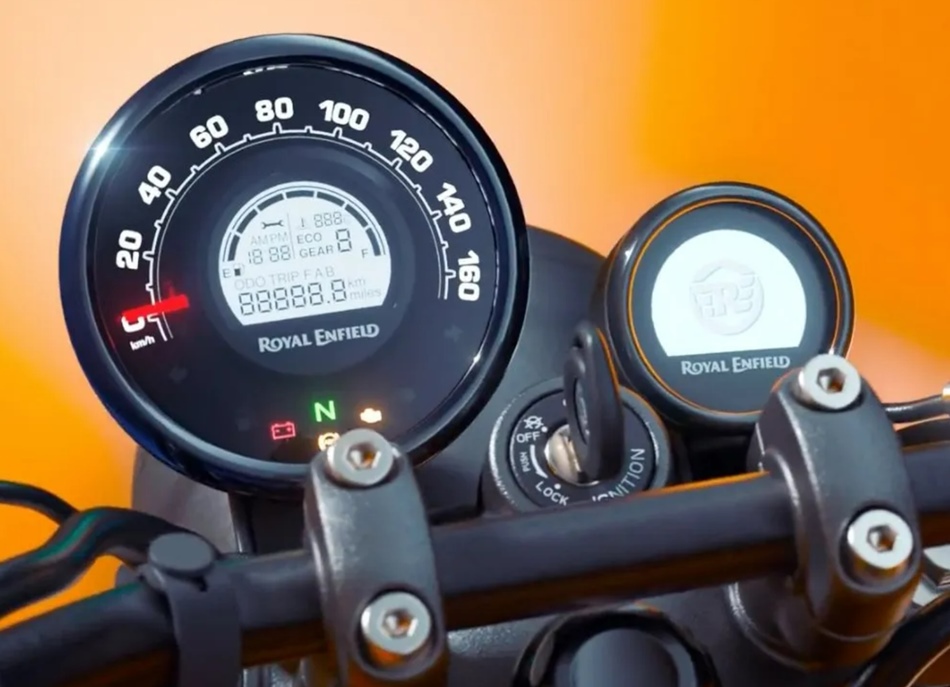 The Hunter 350 features an innovative instrument cluster that combines vintage charm and modern technology. The retro-inspired speedometer is complemented by a digital LCD screen that provides all the necessary information and can be paired with the optional Royal Enfield Tripper Navigation System.
Driven by a fuel-injected, long-stroke 350cc J-engine, ensuring a smooth and powerful ride.
The engine delivers high RPMs and ample torque, making it suitable for city and highway riding. The steady downtube spine frame and grounded suspension provide the perfect balance of power and precision, allowing for effortless manoeuvrability on the streets or the open road.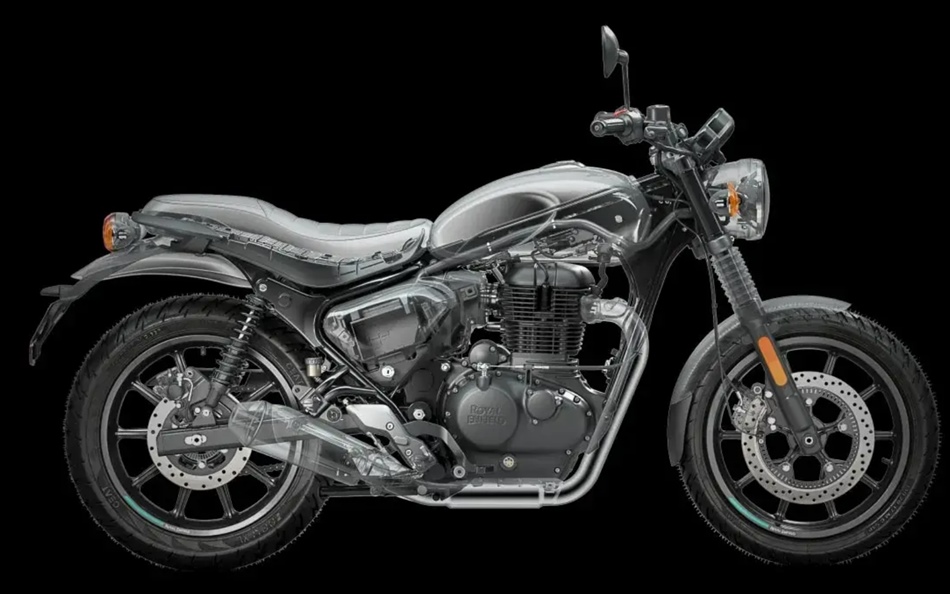 The J-series engine is air-oil cooled and has a capacity of 349cc. It has a characteristic long stroke that produces smooth, tractable power and plenty of bottom-end torque. In addition, the electronic fuel injection system ensures consistent power delivery throughout the rev range, making the Hunter 350 a unique and powerful motorcycle.
With its shorter wheelbase, lighter weight, and tighter geometry, the Hunter 350 packs maximum motorcycle per square inch. The chunky frame is fitted with super-manoeuvrable 17-inch wheels, a hip retro-metro aesthetic, and a 350cc J-engine that packs extra muscle for every hustle.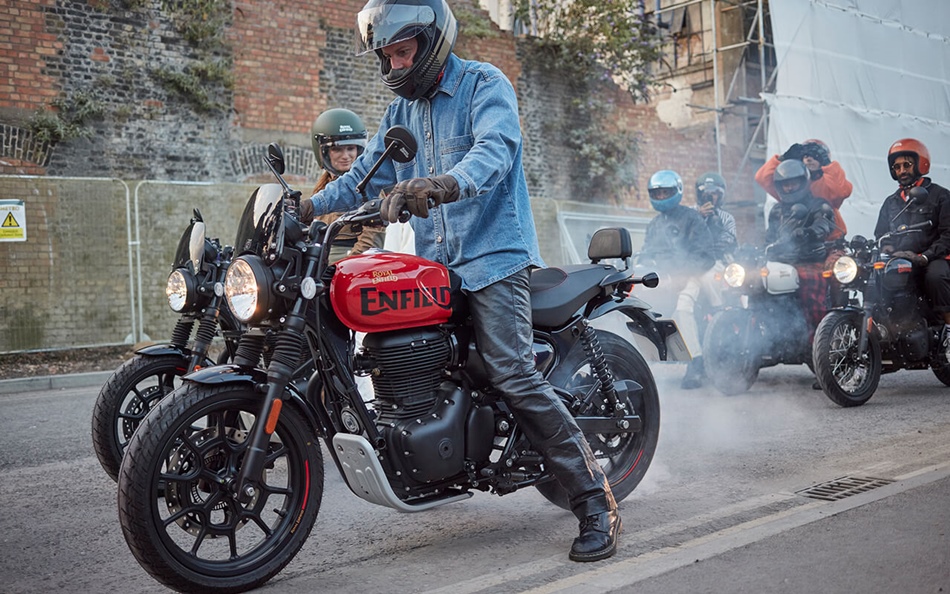 To sum up, the 2023 Royal Enfield Hunter 350 is a motorcycle that expertly blends style, power, and agility. Its well-designed ergonomics, unique instrument cluster, powerful engine, and sturdy frame all work together to create a motorcycle that is both easy to handle and enjoyable to ride.
So whether you're navigating the city streets or taking on the open road, the Hunter 350 is guaranteed to make a statement and bring a smile to your face.
Watch Royal Enfield Hunter 350 | A Shot Of Motorcycling