2021 BMW R1250RT: The Burly Bavarian Drops Silken With Sharper Styling And An Ultimate Electronics Package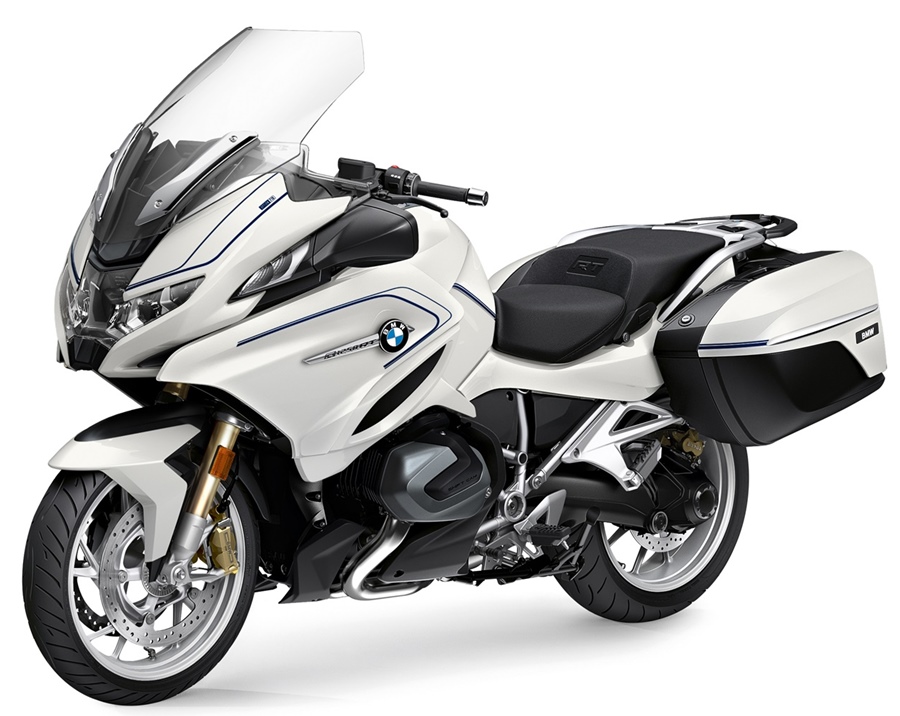 Updates on BMW's massive Reise-Tourer (RT) meaning Travel Tourer has been due since 2014 and finally, after a long does it get one- well, not update but an extensive overhaul. Meet the 2021 BMW R1250RT loaded with every possible tech you could imagine on a modern road-going motorcycle.
The Euro5 compliant 1254cc boxer twin is BMW's most powerful boxer engine with BMW Shift cam technology produces a healthy 136 ps of peak power and 143 Nm of twisting force.
Two knock sensors kick into action in case of fuel being sub-RON 95 and adjust injection accordingly. An anti-hopping clutch eliminates the jerks during upshifts, more particularly when shifting into first from neutral.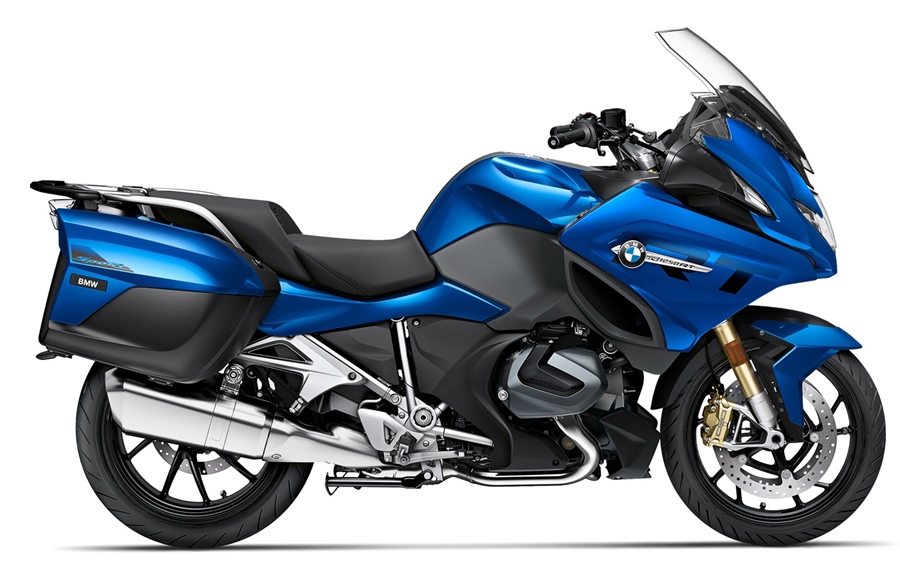 Electronic aids are being offered aplenty on the new R1250 RT as standard equipment. DYNAMIC TRACTION CONTROL imparts an extra safety blanket under demanding riding conditions and an ECO MODE in addition to ROAD and RAIN modes for achieving good fuel efficiency.
A fully integral ABS CONTROL PRO braking system utilizes both the front and rear brake levers to distribute braking forces at either end.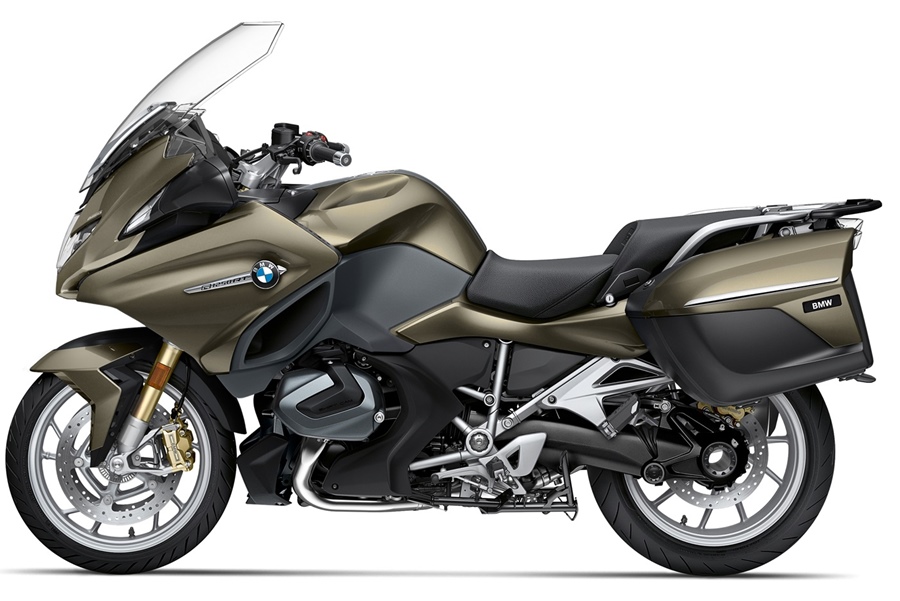 The 2021 BMW R1250 RT is not only sharper but more aerodynamic as well. Housing a cluster of LED lights, the front fairing has been dropped for a broader view of the road. The cockpit accommodates a massive 10.25 inch TFT large enough to display navigation along with the performance data simultaneously.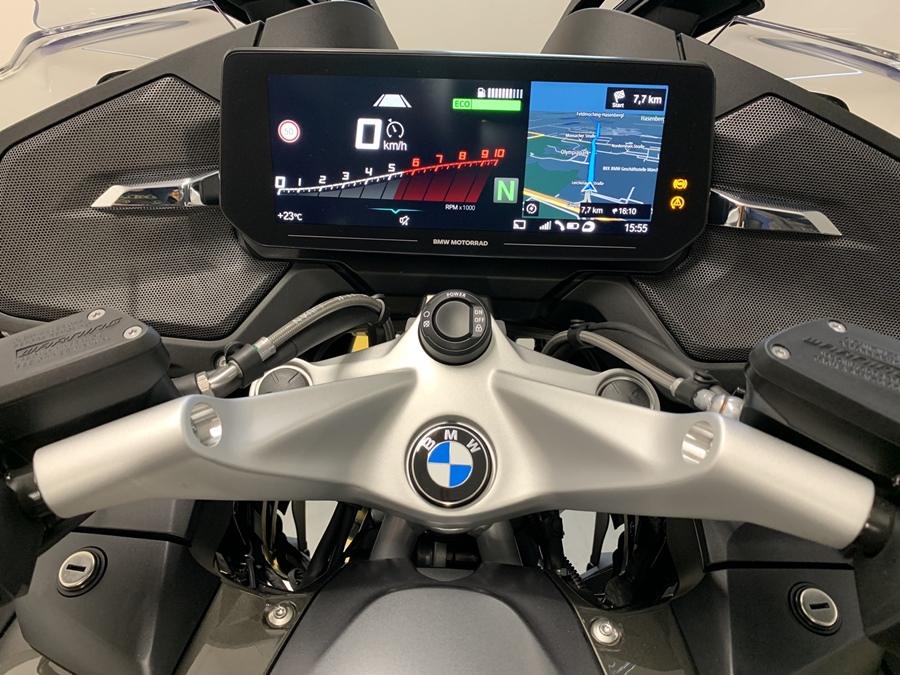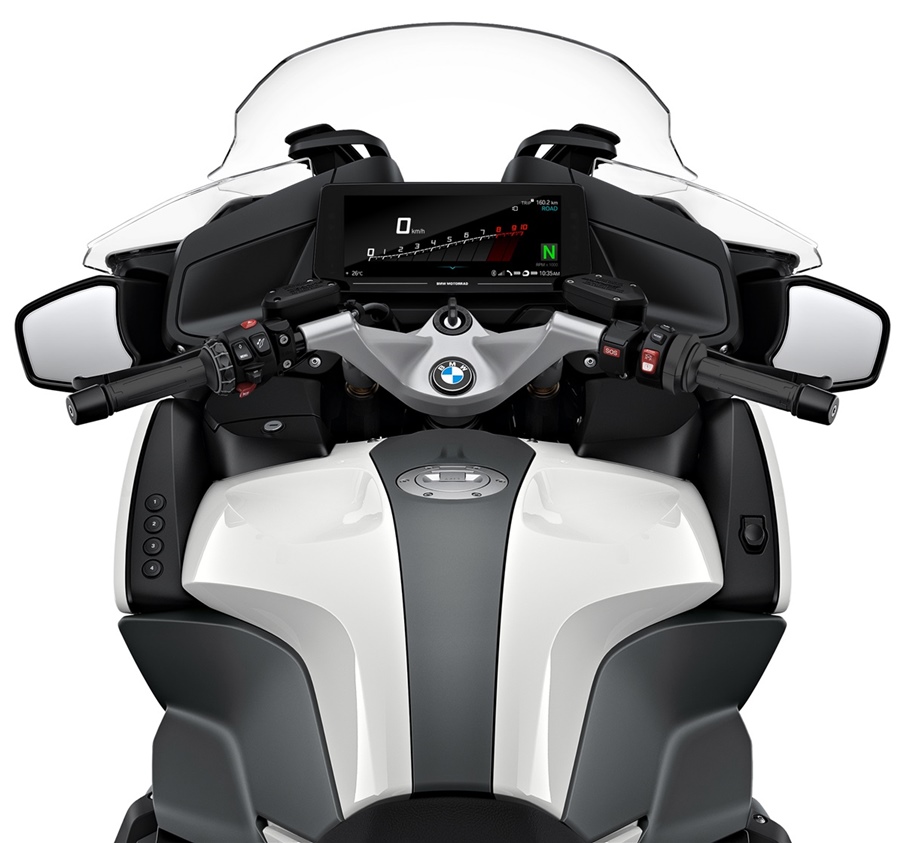 Besides, BMW is offering a host of optional extras on the 2021 R1250 RT.
A radar-guided ACTIVE CRUISE CONTROL tracks vehicles as far as 120 meters ahead and automatically maintains speeds varying between 15 to 220 kph according to vehicles ahead.
An ELECTRONIC DYNAMIC ESA "Next Generation" suspension adapts to different surfaces and riding styles based on the signals received from two travel sensors at the front and rear, and a six-axis sensor cluster.
HILL START PRO takes away the anxieties of the 279 kgs motorcycle rolling back when starting and stopping on slopes,
PRO-RIDING MODE with DYNAMIC and DYNAMIC PRO offers engine torque drag control helpful in preventing rear wheel slip under heavy braking or downshifting while descending sharp gradients.
ADAPTIVE CORNERING FUNCTION lights with WELCOME, GOOD-BYE, and FOLLOW-ME-HOME features.
COMFORT TELEPHONY WITH EXTENDED SMARTPHONE CONNECTION where a smartphone can be securely stored in a water-resistant and electrically ventilated compartment while being paired to the display via Bluetooth. A charging port has been provided within to keep the phone juiced up on the journey.
A new AUDIO SYSTEM 2.0 takes care of the entertainment factor with intensive acoustic performance while blasting down the highway.
INTELLIGENT EMERGENCY CALL feature automatically makes an SOS call to the nearest BMW call centre for rescue in case of an accident.
Three paint options viz. ELEGANCE, SPORT, and OPTION 719 in addition to the standard color schemes.
Prices of the 2021 BMW R1250 RT aren't announced yet- but with the outgoing model priced around 27 grand in US$, the new model should be closer to the 30,000 mark and over with the options considered. Factoring the exchange rate, the machine price alone might cost SGD$42,000!
Rd 2, 18 Nov 2020
COE Bidding of Motorcycles