Skylink AM Motor Pte Ltd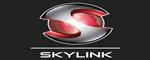 Address
Operating Hours
(Mon - Fri) 10 am to 7 pm (Sat) 10 am to 5 pm
Skylink AM Motor Pte Ltd is a reputable company that has earned customers' trust in the motorcycle and commercial vehicle industries. It is known for its dynamic approach to business. As a subsidiary of Skylink Group Holdings, a prominent player in the automotive industry, Skylink AM Motor Pte Ltd combines its extensive experience and reputation to deliver exceptional customer service.
Skylink AM Motor Pte Ltd boasts a formidable track record in the automotive industry, and its alliances with premier distributors in Singapore have afforded them comprehensive insights into the commercial vehicle trade. With their expertise, the company has widened their reach to include the motorcycle industry, offering various options to meet bikers' needs.
Skylink AM Motor Pte Ltd boasts an impressive selection of new and pre-owned motorcycles for sale, ensuring that our valued customers have many options. Whether they are looking for the latest models or affordable alternatives, Skylink AM Motor Pte Ltd ensures that bikers have access to high-quality motorcycles that suit their preferences and budgets. Additionally, the company offers rental motorcycles, allowing customers to enjoy the thrill of riding without the commitment of ownership.
Recognizing the importance of financial flexibility, Skylink AM Motor Pte Ltd also provides in-house financing options. This enables customers to quickly obtain financing for their motorcycle purchases, ensuring a seamless and convenient buying experience.
Building on the success of its parent company, Skylink AM Motor Pte Ltd is dedicated to bringing the same level of professionalism, integrity, and customer-centric approach to the motorcycle trade. By leveraging its established reputation and comprehensive range of services, Skylink AM Motor Pte Ltd aims to offer bikers a purchasing service experience that exceeds their expectations.
Rd 2, 22 Nov 2023
COE Bidding of Motorcycles