Dynasty Motor Pte Ltd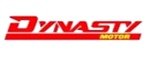 Operating Hours
(Mon - Fri) 10 am to 8 pm (Sat) 10 am to 7 pm
Dynasty Motor Pte Ltd was founded in Dec 2011. As the repute company in the motorcycle trade, we give excellent service that no competitors can offer. We have now established as one of the leading motorcycle trading company in Singapore. As the authorized dealer of all famous motorcycle brands in Singapore, we offer the best for all our customers.
Type : Street Bikes
Engine Capacity: 184
Class : 2B
Honda developed CBR190R with meticulous attention to details which resulted in a notable upgrade intended for 150cc bikers with better performance, higher engine capacity and mo...
Honda CB190R
More Details
Rd 2, 18 Mar 2020
COE Bidding of Motorcycles