Bike Choice Singapore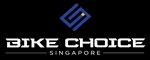 Address
Operating Hours
(Mon - Sun) 10am to 7pm
Bike Choice Singapore is a dynamic new player in the motorcycle trade, offering customers an exceptional purchasing experience. As the subsidiary of Car Choice Singapore, one of the most reputable parallel importers of cars in the Singapore, Bike Choice Singapore has a long and impressive track record of providing exceptional service to its customers. With numerous awards under its belt, the parent company is well-known for its commitment to excellence, and Bike Choice Singapore is no exception.
As a new entrant into the motorcycle trade, Bike Choice Singapore is poised to shake up the industry with its high standards of quality and customer service. Customers can expect the same level of care and attention to detail that the parent company is known for, whether they are purchasing a brand-new motorcycle, a pre-owned model, or leasing a vehicle. With a wide range of models to choose from, Bike Choice Singapore is committed to helping customers find the perfect bike to meet their needs, with expert guidance and support every step of the way.
Whether you're a seasoned rider or a newcomer to the world of motorcycles, Bike Choice Singapore is the ideal partner to help you make the right choice. With a focus on customer satisfaction and a commitment to excellence, this exciting new company is set to become one of the leading players in the motorcycle trade, and a top choice for discerning customers across Singapore.
Rd 2, 22 Nov 2023
COE Bidding of Motorcycles